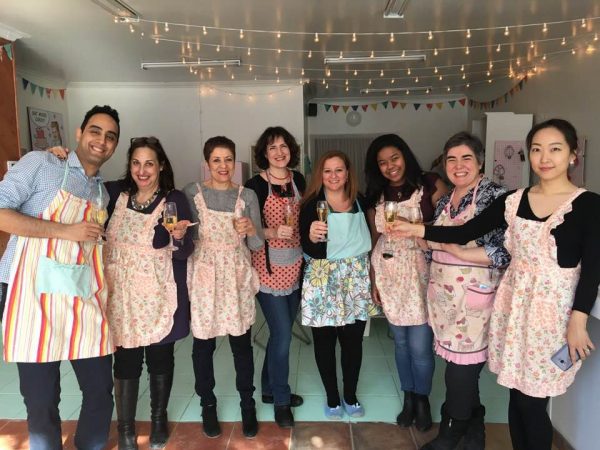 Last Friday, EC Montreal's staff and teachers participated in a delicious team-building activity.  We went to the Lincoln Apartment Bakery and learned how to make macarons!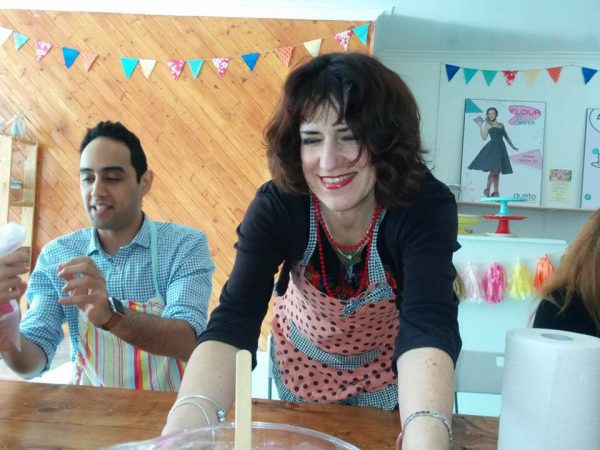 Many EC Montreal gastronomy students have taken baking lessons with Jessica McGovern at the Lincoln Apartment Bakery.  She is author of a baking book also titled Lincoln Apartment Bakery and host of a baking show called "Flour Power".  There is such a happy vibe at the bakery.  Everything is so pretty and girly – even the fridge is pink!  It is so clear that Jessica loves what she does.  She gave us a warm welcome and was the perfect hostess to our team-building event!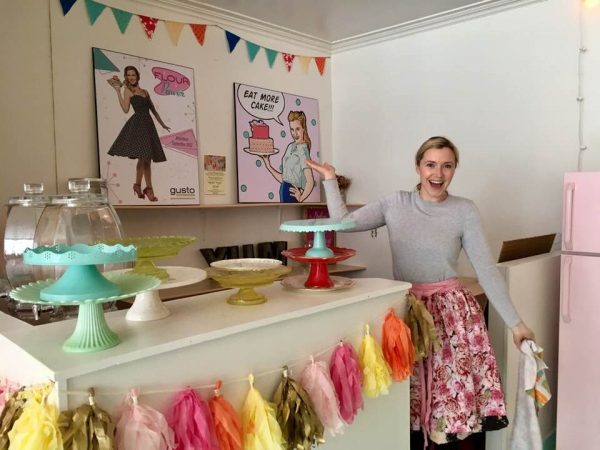 We were all asked to put on an apron and take a seat around the dining table.  She then explained to us how macarons are made.  We all did our part in the production process – beating, mixing, separating eggs and piping!
While the macarons were baking, she had prepared a wonderful wine and cheese tasting.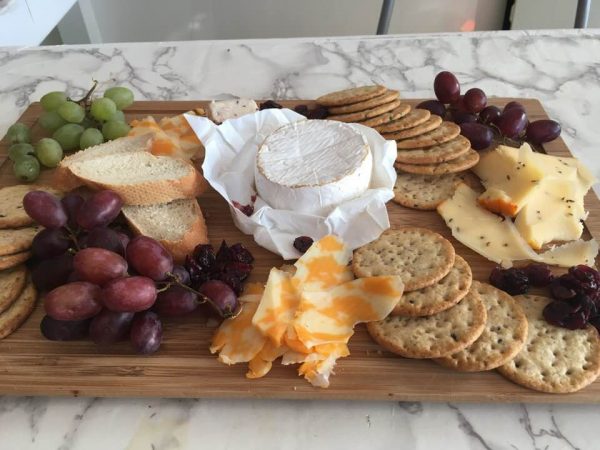 When the macarons were ready, she served us tea and we worked on the delicious fillings.  We created our own macarons and we finally got to taste our wonderful creations!
We were given cellophane bags to wrap up our leftovers so we can show them off to our friends!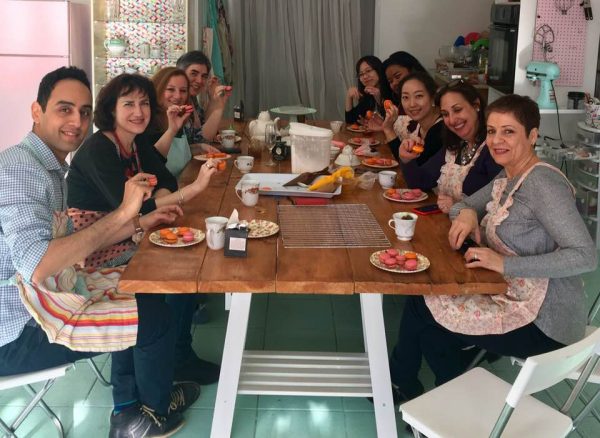 We had a lovely afternoon bonding over baking!  It is so important for us to find time to do fun things as a team outside of our work environment.  The opportunities really bring us closer together and enforce the family environment feel within our EC team.
We purchased a copy of her cookbook and she signed a copy for us!  We will show it to all our gastronomy plus students at EC!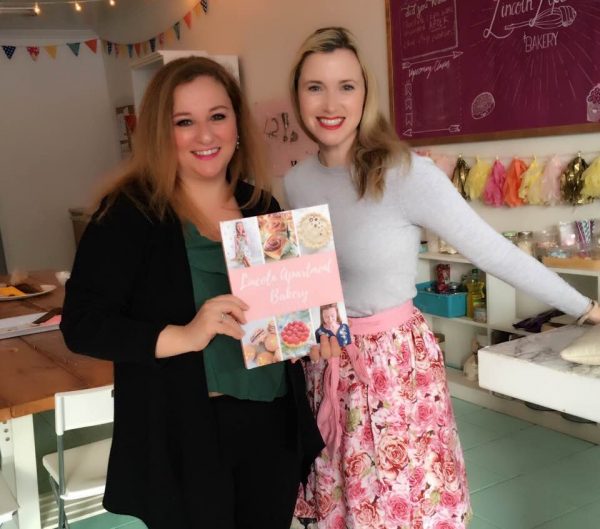 Join our English or French plus gastronomy programme and get a delicious taste of Montreal!
Join our EC Montreal English language school!
Comments
comments