EC Montreal has been hosting a small group of students from the Showa school.  Sadly, this is their last week at EC.  Before their departure, we asked them to share their experience.  We are happy to share their feedback below: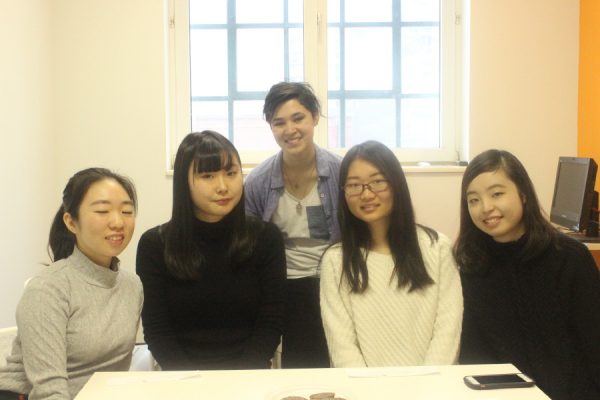 Wakana Usuda
I learned especially grammar and listening.  I don't know how much I improved but I was a level up the class before I came here.  I think that my communication ability has improved through the communication and discussion with my friends.
My favorite activity was visiting the ice hotel in Quebec City.  It was a very beautiful spot and I will never forget the views.
Nagomi Umetsu
The reason I chose Montreal is that I like historical cities and I also learn French so I want to hear native French.  When I came here, I could not communicate with teachers and friends because I did not have confidence in my English.  Now, I have a positive attitude for my communication.  I am not afraid of making mistakes.
I took the English in the city class.  It was the best class for me because members are talking all the time, discussing interesting things deeply and I could know about the city of Montreal.
I liked my host family so much.  They prepared healthy and delicious meals every time, they talked with me and I shared Japanese culture and enjoyed our time together on the weekend.
Thank you so much.
Riko Kurata
Montreal has a lot of historical places and nature.  I learned how to debate in English.  I was surprised that my classmates speak a lot in class and they have strong opinions about government or global issues.  So, I thought that I have to think about those things more and read more newspapers.  
My favorite EC activity were the small parties in the lounge.  It is because I could easily make new friends.
We would like to thank our students for trusting EC Montreal with their language learning and hope they will keep in touch and keep practicing!
Join our EC Montreal English language school!
Comments
comments