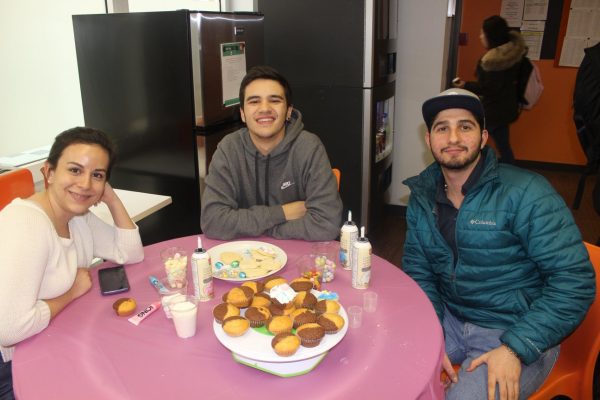 Besides busying themselves with their English or French classes today, our students at EC Montreal had a lot of extra sweets on their plates, delicious sweets, I might add.
This afternoon, students participated in an Easter cupcake and cookie decorating activity!  The student lounge came to life with laughter and fun!  Students spent the afternoon creating edible art and showing off their creations!  They had a variety of Easter toppings to choose from.  We had miniature eggs, jelly beans, sprinkles, marshmallows and different colored frosting!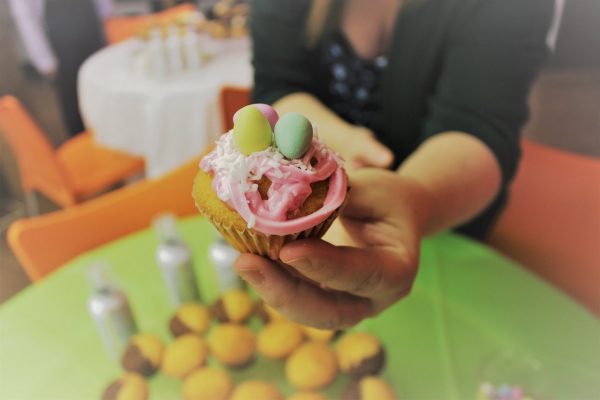 The lounge was bursting with pastel colors and the sweet scent of candy!  It was a lovely way to spend a rainy afternoon in Montreal!  Many students saved a few treats to share with their friends and homestay hosts!
A reminder that Easter is this Sunday, April 1st.  EC Montreal will be closed on Good Friday.  We hope everyone enjoys the long Easter weekend!  There is a 3-day trip to Toronto & Niagara Falls and there are also many great things to do in the city!
Happy Easter from your EC Montreal family!
Join our EC Montreal English language school!
Comments
comments