Cynthia Maire is a returning student from Switzerland participating in EC Montreal's General English programme.  She will be speaking at our homestay workshop tomorrow night, sharing her experience as an international student living with a host mom.  Here is what she would like to share with all of you about her EC homestay experience: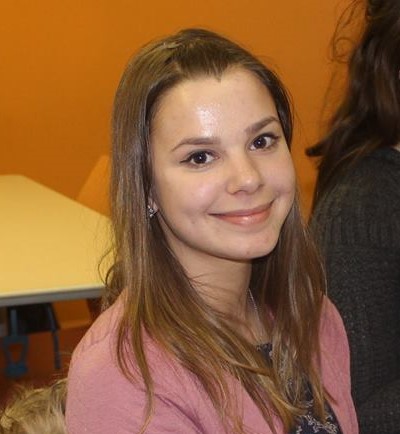 My name is Cynthia Michelle Maire. I'm 18 years old from Switzerland. 
I'm really in love with Montreal and the EC School, so much that this is already my second time here. The first time I was here from last August until December and now from February until the end of April. 
Both times I lived with a homestay and I really appreciated this experience. My Homestay-Moms were like real Moms for me, especially my first one. Every evening we talked about our days and like this I improved my English steadily. 
I get fresh meals, a family experience and a nice place to practice my language skills.
I would always go in a Homestay, it's a good familiar possibility. We students have our own space and privacy. If we need something our host parents try to help us as much as they can. 
Did you know that EC Montreal offers DELF/ DALF Preparation Courses in Montreal?
Comments
comments