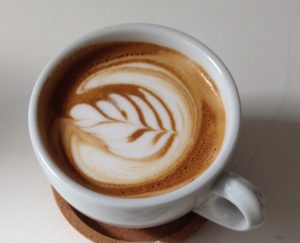 One of the very first questions asked by EC Montreal students on their first day is where to buy coffee.  Being a light-roast coffee lover and supporter of hard-working independent coffee houses, I often give advice and recommendations on the independent artisanal coffee shops in Montreal.
Montreal has an amazing 3rd wave coffee scene.  3rd wave coffee is smooth, bright coffee that is light-roasted – It is actually considered a movement and strong desire by professional baristas to produce high-quality coffee, and consider coffee as artisanal, like wine, instead of seeing it as a commodity.  Part of this movement, of course, is the ever-sought-after latte art, which is delightful to look at and can be made by skilled baristas – all of which make your drinking experience incredible.
Just in the vicinity of the EC Montreal language school, right downtown, there are numerous independent coffee shops to visit, such as Myriade (personal top choice), Hvmans coffee, Pigeon espresso bar, Shaughnessy café, MELK, and Kafein.  The Plateau area of Montreal also has some top picks for 3rd wave coffee: Nocturne, Café Néve, Café Melbourne and Hof Kelsten.
Take an ESL course in Montreal and check out the unique coffee scene in the city!
Comments
comments