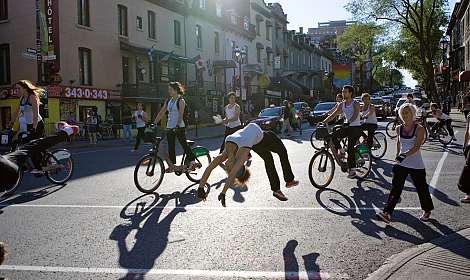 EC Montreal students love going out to cultural events, festivals, and activities all across the city! A fun street festival coming this June is all about circus culture in the Hochelaga-Maisonneuve area of Montreal.  From May 31 to June 3, 2018, students can head to PIE-IX metro station and check out the "Promenades Ontario" street, which is Rue Ontario Est, for this free outdoor festival that is also fully child and pet-friendly.
The festival is named "Le Branle-Bas D'Hochelaga" and more info can be found on the Hochelaga website here. Come out and see circus movements of trapeze arts, fire dancing, juggling, and many other fascinating eye-opening and jaw-dropping performances.
Join our ESL course in Montreal and check out the exciting local circus culture!
Comments
comments