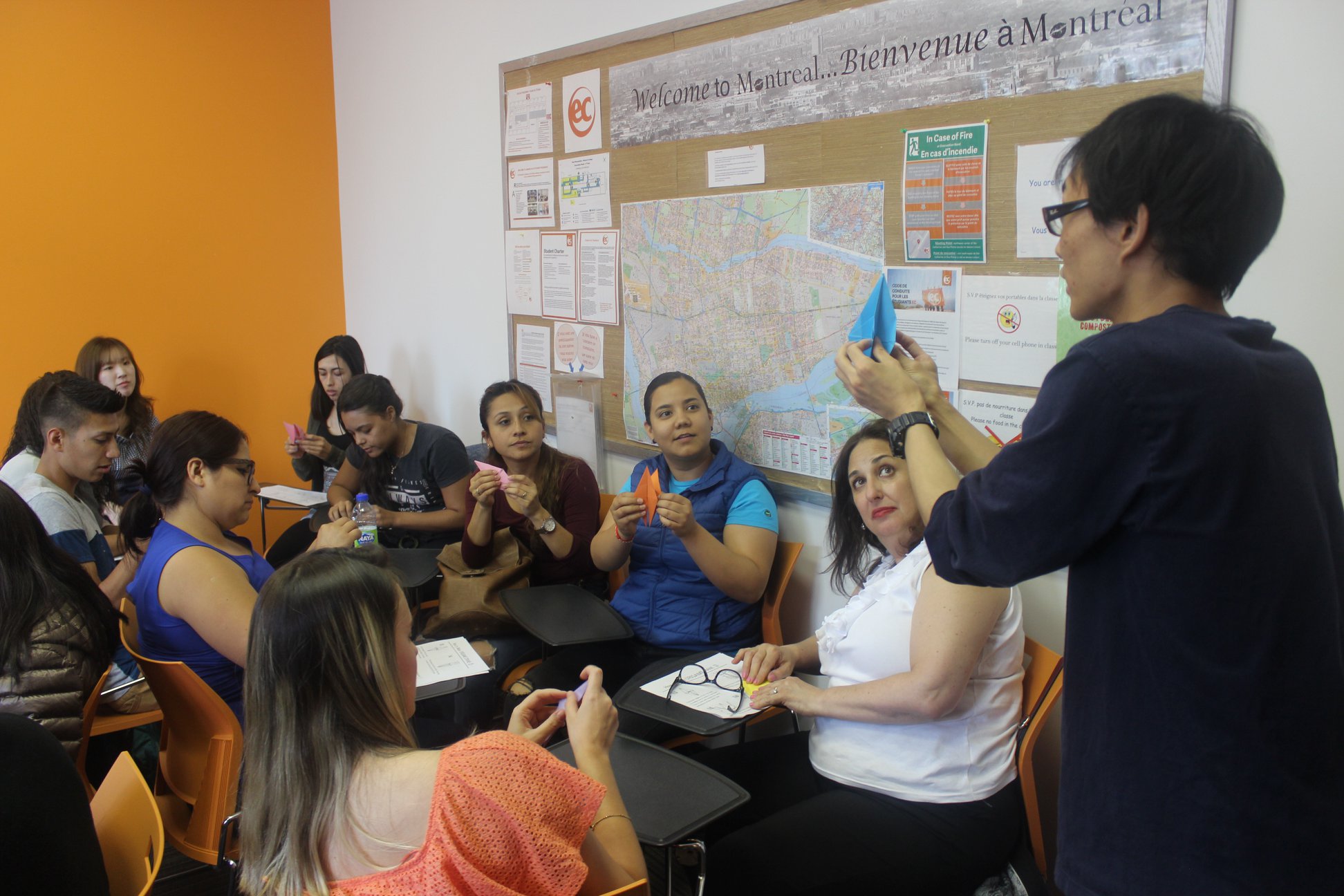 Kosei, Kazuki and Daichi are Japanese students participating in EC Montreal's General English programme.  They gave a presentation and lead a workshop today on the art of origami.
They each took turns giving information about origami; its history, its importance, its significance, its benefits and its overall art.  They explained that the most popular origami figure is the crane.  It signifies a long life and peace.  It is tradition to make one thousand cranes and your wish or dream will come true.  It is usually a wish of good health or a big win.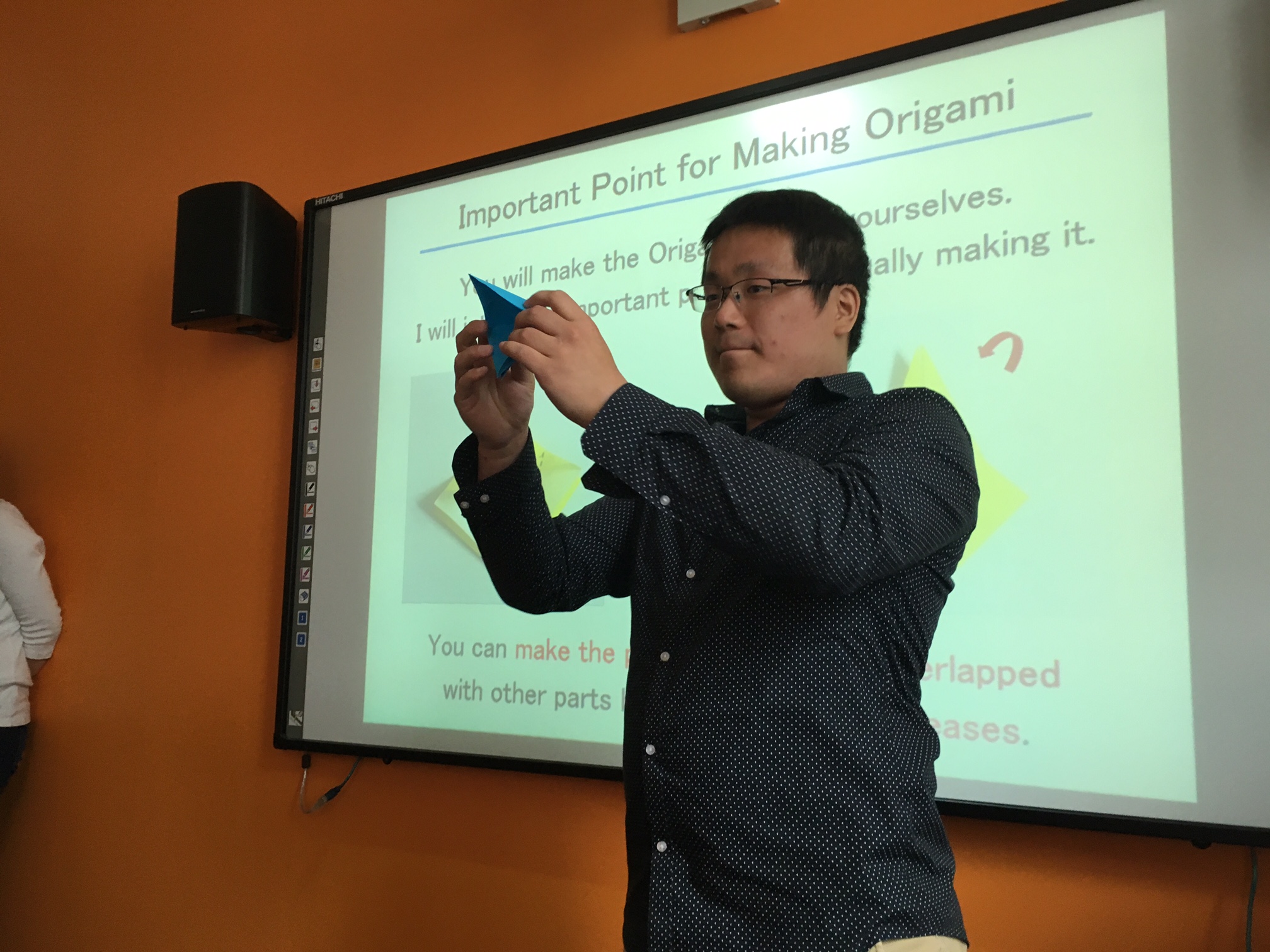 They explained that the art of origami is also being used by other important industries; health, space and car airbags.  In addition, they went over all the benefits to learning how to do origami such as improving manual dexterity, brain activity, confidence and discipline.
After the presentation ended, they lead a workshop, where students had a chance to practice making different origami figures.  The students really enjoyed the lesson and kept practicing until they made at least one!
Congratulations to our students Kosei, Kazuki and Daichi for their wonderful origami presentation and workshop!
Check out our Montreal English Language School and learn from your classmates!
Comments
comments