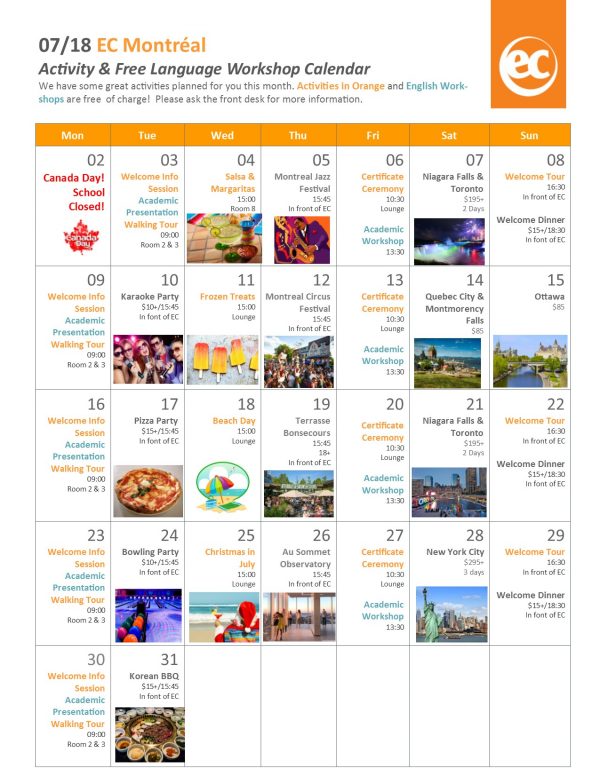 EC Montreal's July social events calendar is ready and we can't wait to share it with our students.  The calendar of events will mirror all the wonderful festivals taking place in Montreal!
On July 4, to celebrate the Latin music festival in Montreal, we will be offering our students some salsa dance lessons.  We cannot wait to share this culture with our students.  We will also be giving them information on the great weekend du monde festivities on Parc Jean Drapeau.
On July 11, we will present our students to some frozen treats to celebrate Montreal's sweet heat!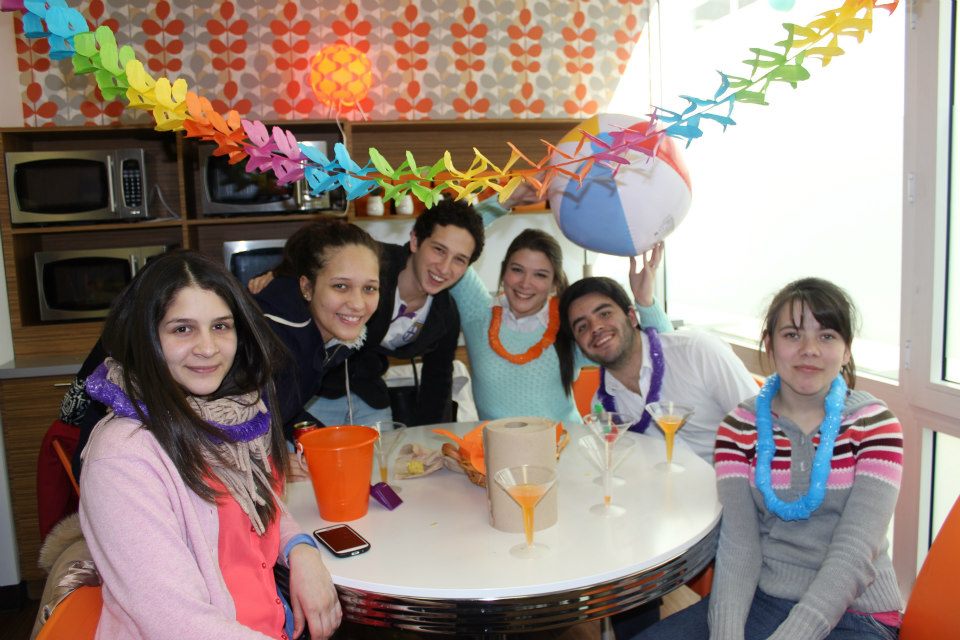 On July 18, we will transform our student lounge into a tropical setting and have a beach day activity!  We will serve hotdogs and fruit punch and have inflatable beach toys to play with!
We will end the month on July 25 with a Christmas in July activity.  Santa will visit with sweet treats for everyone!
In addition, the calendar is packed with amazing activities and festivals taking place in Montreal as well as weekend excursions to Ottawa, Quebec City, Toronto, Niagara Falls and New York City!
We love giving our students the opportunity to mingle over great social activities!  It gives us great joy watching our students bond with each other and having a marvelous time!!
Check out our Montreal English Language School and join us this summer! You'll have the time of your lives!
Comments
comments