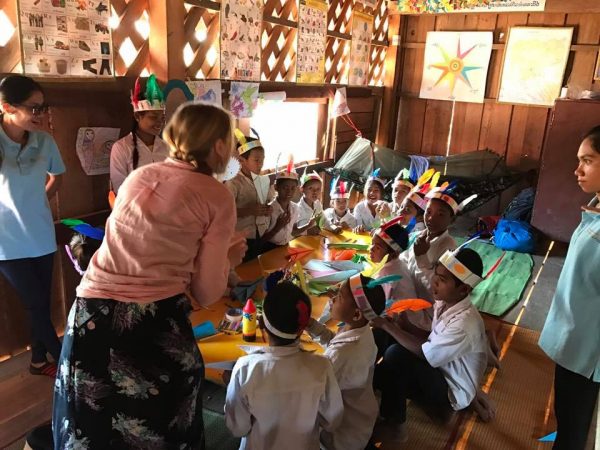 EC has developed a partnership with United World Schools. In 2016 we built our first school in Cambodia, promoting Khmer classes (the native language), mathematics, music, arts and other materials for 200 children.
Because it is a very needy region, education is behind and opportunities are often smaller. As soon as the school was ready, some of our EC collaborators went there to work as volunteers, helping parents and teachers of the community.
Now, our second school just opened and we're sending more volunteers from the EC team over there in the next few months.
Did you know that for every student who finishes their course with EC, a donation of 1 Euro will go towards our EC in Cambodia project? The spirit of giving is alive and well at EC!  Corporate Social Responsibility plays a large role in our values and cultures at EC.
At EC Montreal our giving back initiatives include fundraisers for the Shriner's Hospital for Children as well as for the Canadian Refugee Center.  We also hold food and toy drives for different organizations within the Montreal community.  We invite our students to get involved in our efforts so they can feel like they are part of the Montreal community while they are here.  We have an arrangement with the Shriner's Hospital where students can do volunteer work during their stay.  This allows them to practice their language skills in a more professional setting and something really special they can add to their resumes.
Join us to learn French in Montreal!
Comments
comments