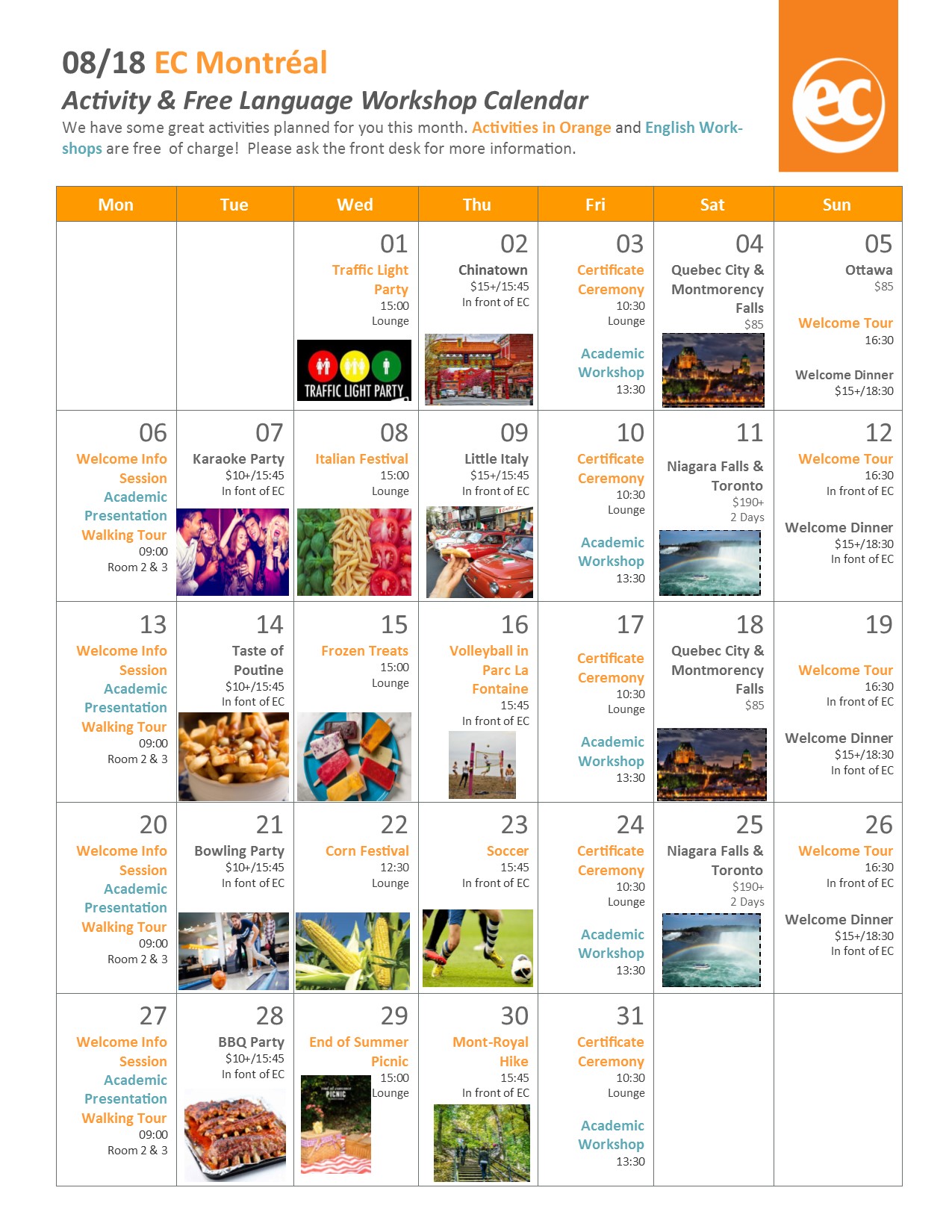 The month of August is right around the corner and we are in the thick of summer here in Montreal!  It has been a hot and exciting summer in Montreal so far!  It is festival season and the students are loving every minute of it!  EC Montreal has planned so many wonderful activities and it is just the beginning!
We are excited to introduce you to the August calendar of events!  The entire month will be filled with food, laughter and exciting cultural outings!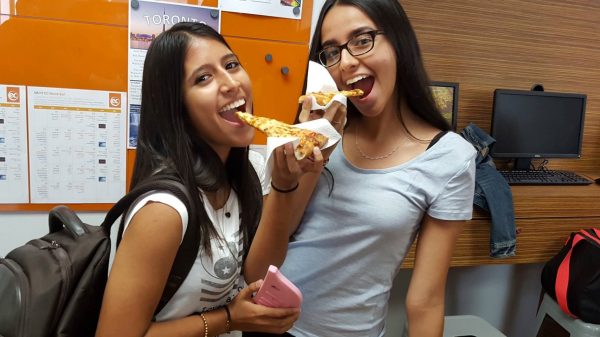 Our students know by now that Wednesdays are fun days at EC!  This is when we have our complimentary activities.  They usually take place in the lounge.  They offer the ideal opportunities for our students to interact with one another, make friends, practice their language skills and have an amazing time!  We like to give our students a taste of what is happening around the city and then encourage them to explore the different festivals and neighborhoods in Montreal!  For example in August Montreal hosts Italian Week!  This is an annual Italian festival showcasing all things Italian; food, art, fashion, cars and music!  There are festivities in all the Italian neighborhoods in Montreal.  Montreal has a large Italian community.  There are 350 000 Italians living in Montreal.  They make up an important part of our population, so this culture is celebrated every year.  At EC Montreal, we will be celebrating this annual festival in the student lounge with a huge Italian party!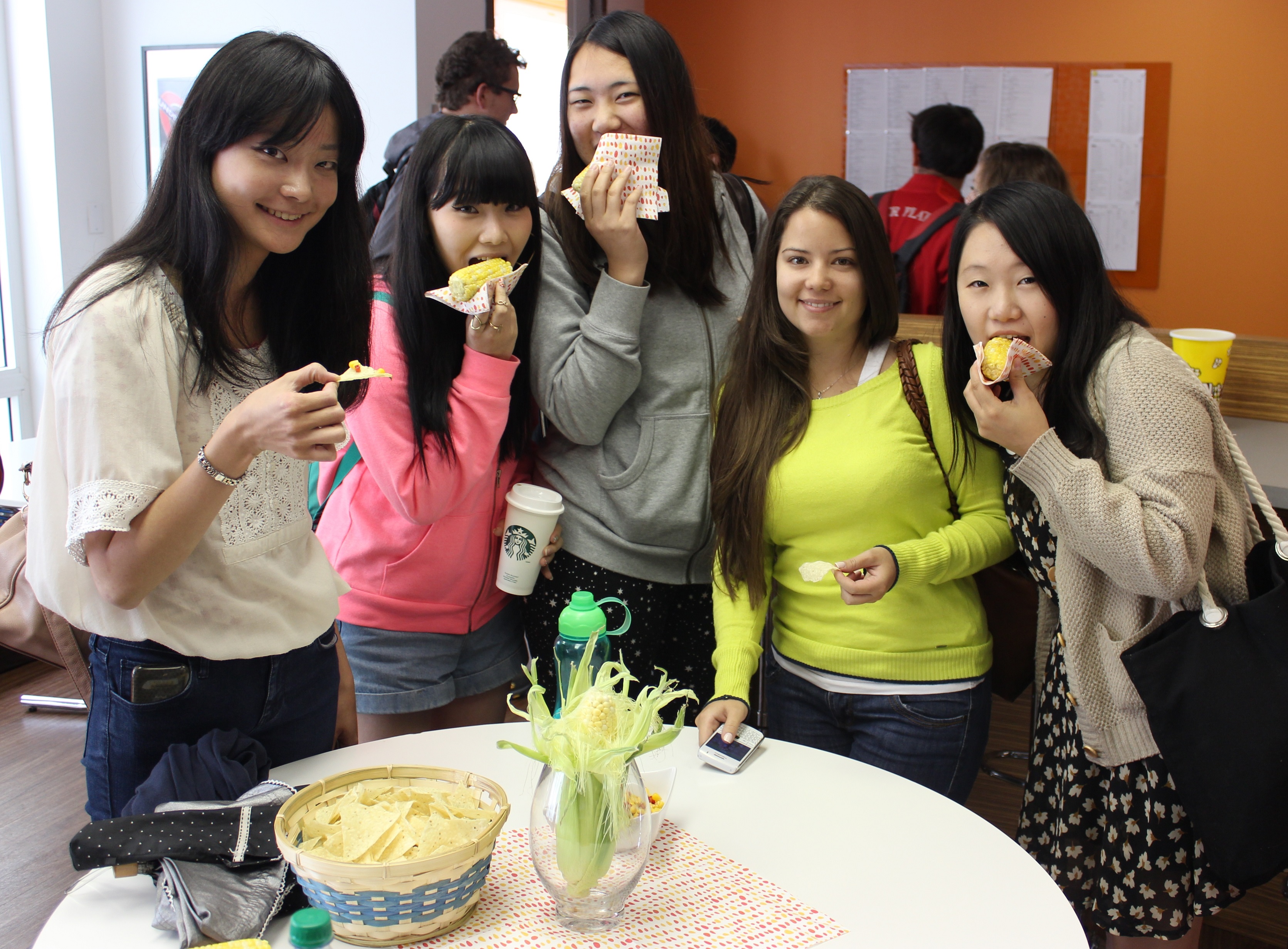 In addition, August is corn season in the province of Quebec, so we will be purchasing corn from a local farm and having a corn roast festival for our students so they can get a taste of sweet Quebec corn.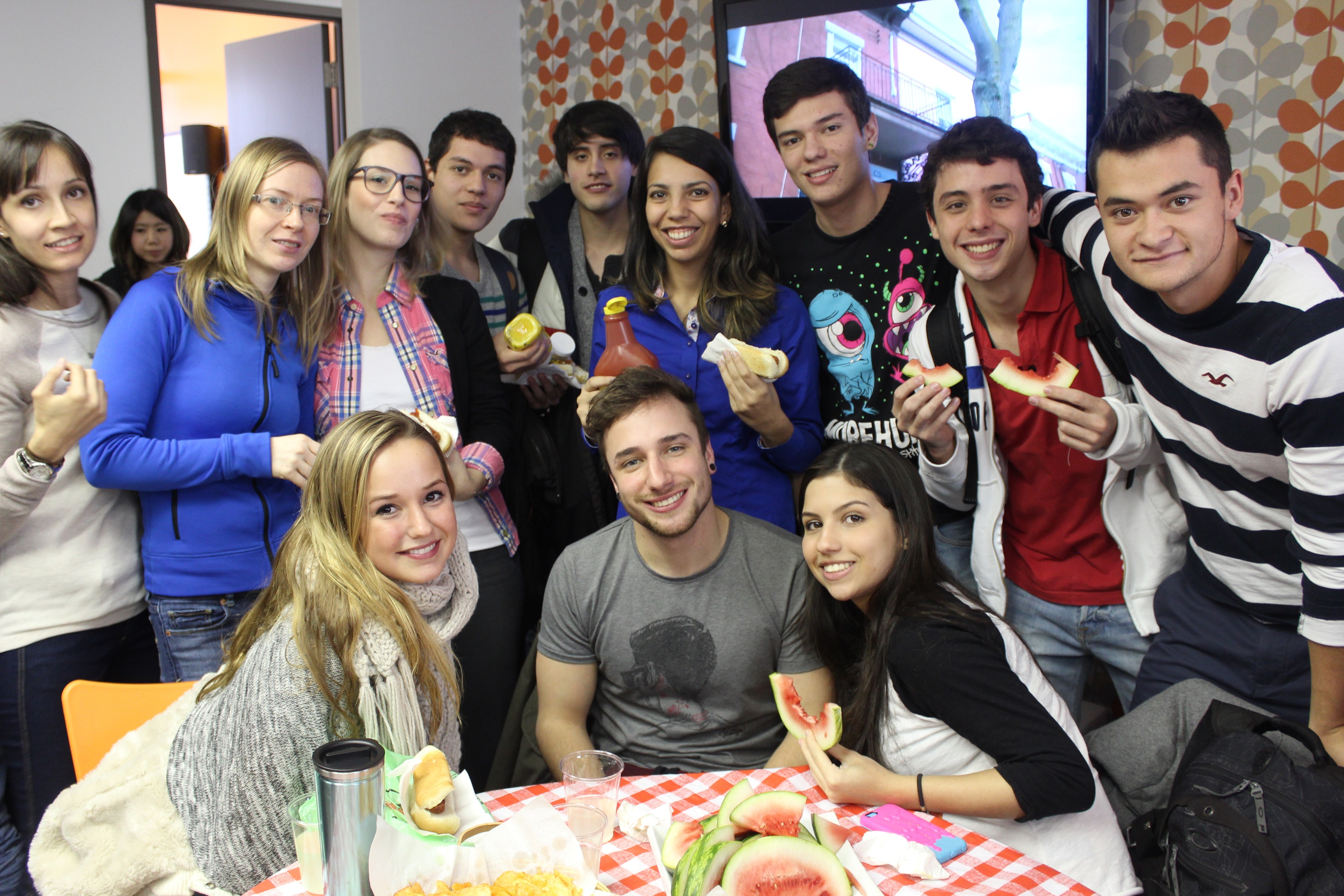 Other complimentary activities next month will include an ice cream day, a summer picnic and a traffic light party!  These activities are always a great hit and really get the students mingling and getting to know each other.
In addition to our complimentary activities on Wednesdays, EC Montreal will be taking its students to different neighborhoods like Chinatown, Little Italy, Mont-Royal, Old Montreal and of course downtown for sports days, group dinners and walking tours.
The weekend excursions will not disappoint either!  We have weekend trips to Quebec City, Ottawa, Toronto and Niagara Falls!
We look forward to celebrating the rest of summer with you at EC Montreal!
Join us to learn French in Montreal and be part of the fun!
Comments
comments