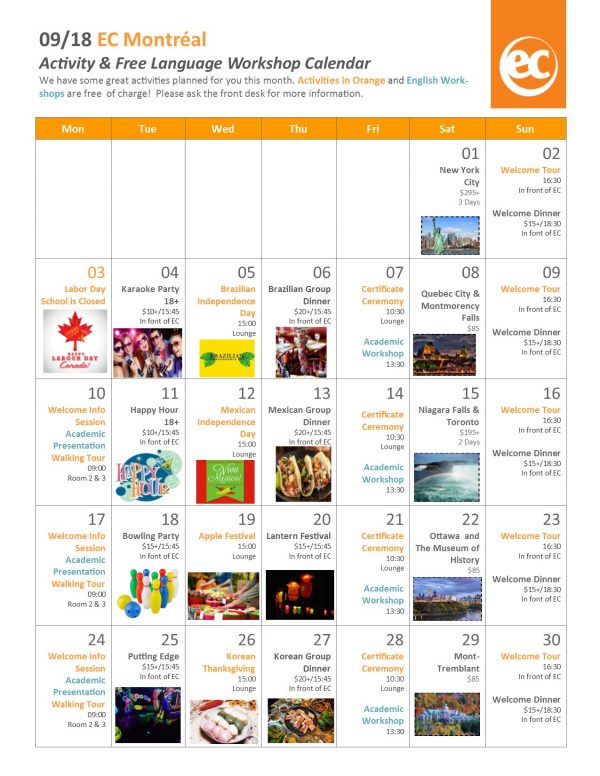 The month of September is right around the corner.  This means back to school for many people, but at EC, it's always time for school!  We had a very busy summer and welcomed hundreds and hundreds of international students!  We welcomed students from over 40 different countries!  The world really does come to us!
It is technically still summer until September 20 and at EC Montreal we plan to make the most of the last warm month of the year!  We usually experience Indian summer this time of year.  The autumn foliage begins but yet it is warm enough to enjoy so many outdoor activities; like piknicing, sports and nature walks!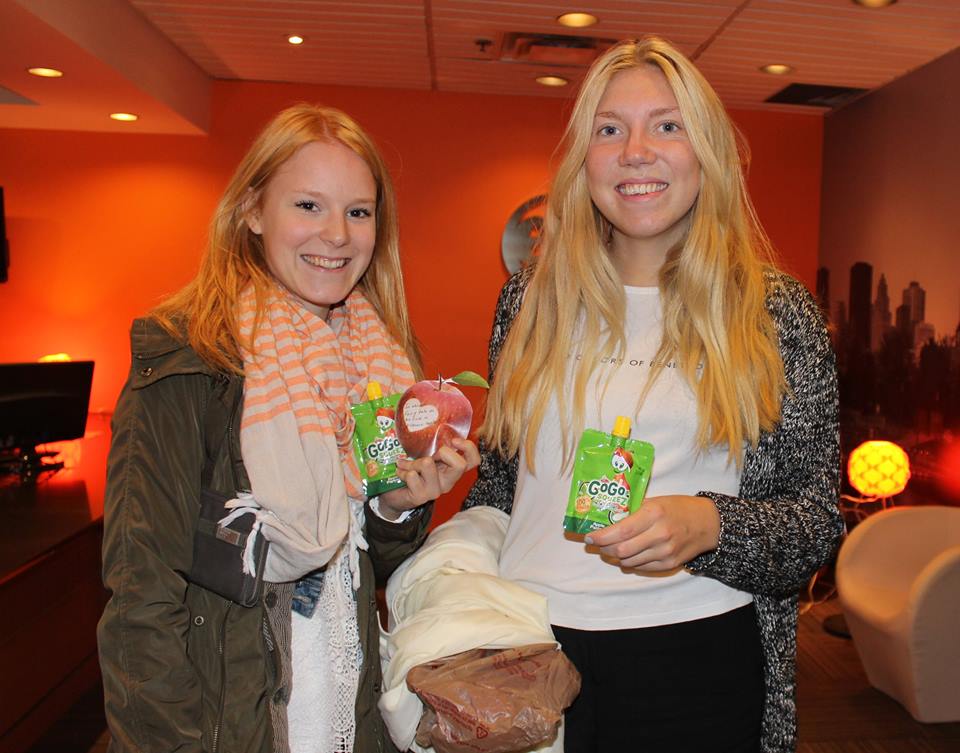 The month of September is apple season!  The province of Quebec has many apple orchards where visitors can go spend the day picking apples in the country.  We will be celebrating the apple next month – it is our taste of Montreal in September!  September's theme is "An Apple a Day…"  We will be hiding an apple around the school every day.  Each apple has a question.  The student who finds the apple must take it to the office and answer the question to win a prize.  Every question is "apple" related!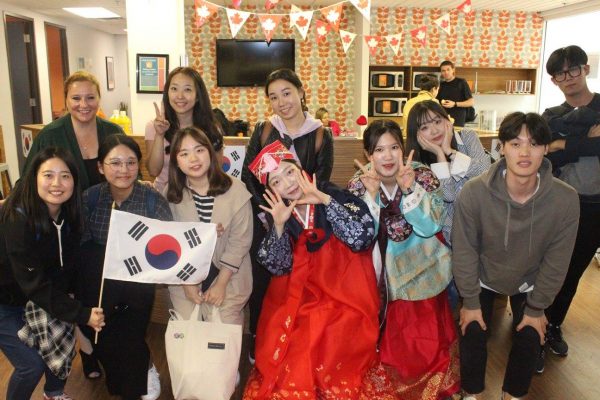 In addition, all the other Wednesday complimentary activities will showcase the different cultural celebrations around the world; Brazilian Independence Day, Mexican Independence Day and Korean Thanksgiving!  The Thursday outings will continue to embrace these traditions through our group dinners.
The calendar would not be complete without a trip to the Laurentian mountains to see the fall colours.  On September 29, we will offer a 1-day trip to Mont-Tremblant, the tallest mountain in Quebec!
What a festive month we look forward to at EC Montreal!
Check out EC's IELTS Montreal exam courses!
Comments
comments