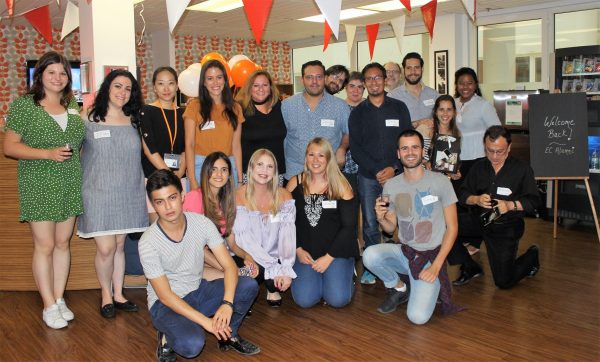 Last night, EC Montreal held its second annual alumni reunion party!  It was wonderful welcoming back our EC Montreal students and finding out what they have been up to since we saw them last.  We were so impressed to hear so many success stories and are proud to have been a part of their journey.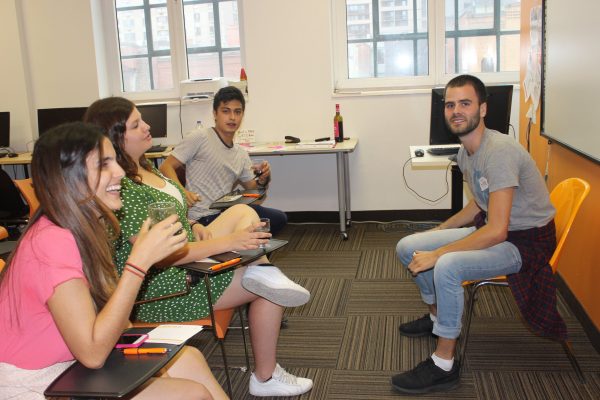 We served delicious wine and cheese and held workshops in both English and French.  In English, our teacher Fred delivered a workshop on "small talk".  It is so helpful to learn how to communicate in social settings.  These skills are useful not just for our international students but anybody invited to an event where you are meeting new people.  In French, Jillian delivered a workshop on letter writing skills and tricks.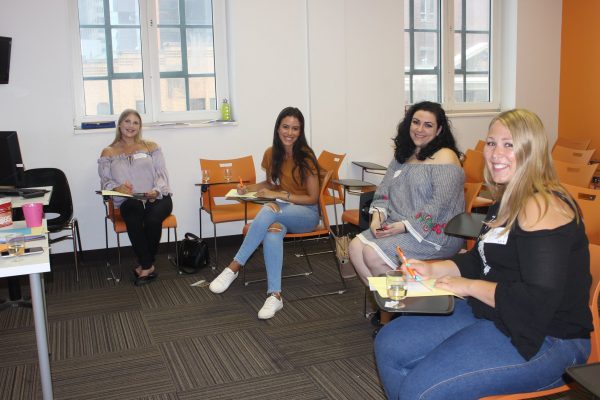 In addition, everyone who participated in a workshop got a raffle ticket to be eligible to win a prize.  The prize was a gourmet gift basket from a very popular Montreal food shop.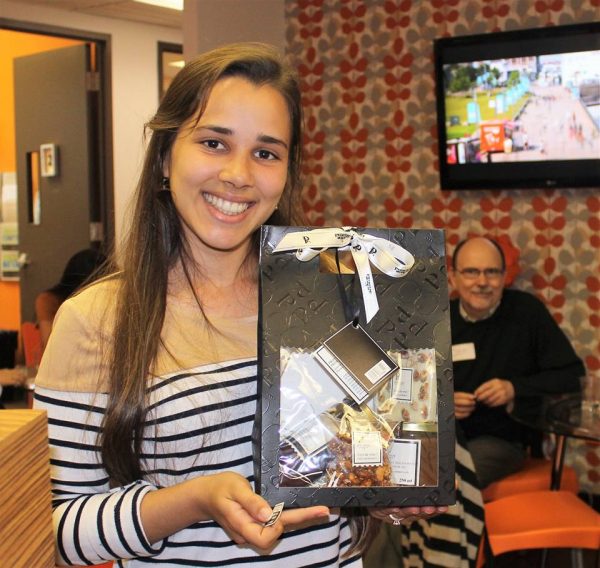 Our alumni were happy to share their experiences!  We are delighted to share them with all of you: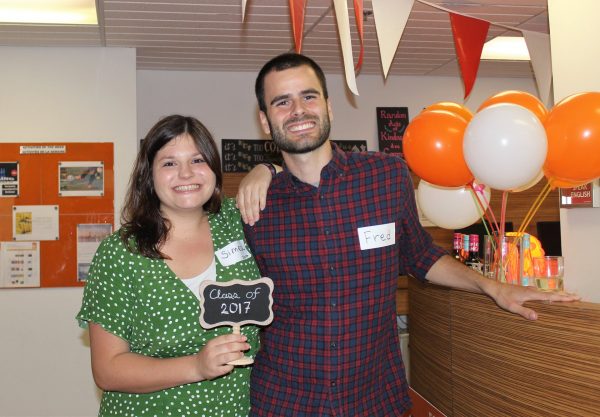 Simea Prelicz From Switzerland (class of 2017)
I am now working in a restaurant where I can practice my English skills every day.  I think back at my time at EC Montreal a lot and I still talk to many of my friends that I made there.  So, I really want to say thanks to EC Montreal for making my life a lot more exciting.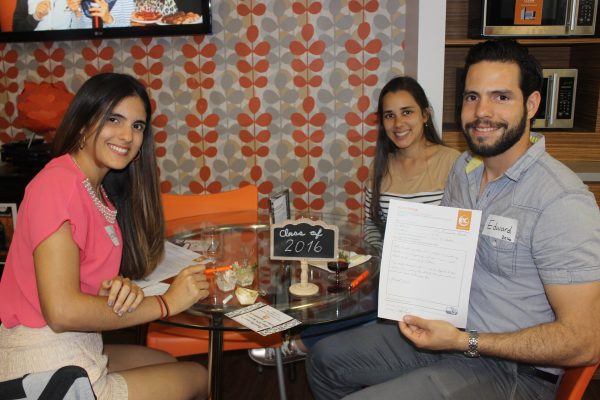 Edward Abreu From Dominican Republic (class of 2016)
After I ended my studies at EC Montreal I finished my Bachelor in Civil Engineering and now I am a master's student at the University of Waterloo.
I am highly thankful with EC and the staff due to their superior service making the students have fun, making new friends and learning at the same time.
Natasha Abreu From Dominican Republic (class of 2016)
When I finished my lessons at EC, I took the English certification test an I began to apply to universities in Canada.  After a few months I was accepted to Dalhousie University in Nova Scotia.  Now, I will be studying music in Halifax.
Thank you very much for everything.  I have learned a lot from school, met incredible people and had amazing teachers and you gave to me an unforgettable experience.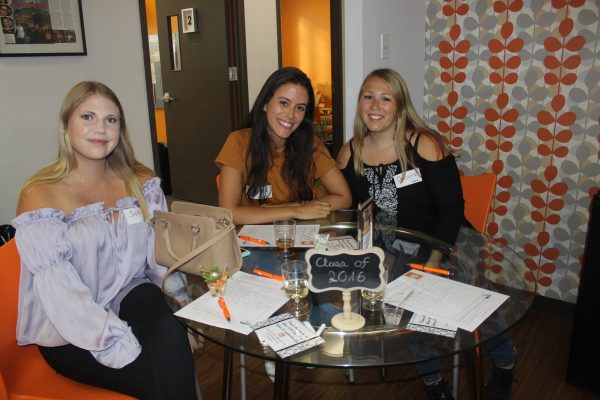 Laissa Maia Amorim Esmeraldo Froom Brazil (class of 2016)
I finished my studies at the University.  I am a lawyer now.  I also finished my French lessons.  I am still in contact with my EC friends and we travelled together.
Sofia Hultin From Sweden (class of 2016)
I have been working in the tourist information of my city, Gothenburg in Sweden.  At the tourist information, I got to use what I learned at EC – FRENCH!
I have also been travelling a lot, which is also the reason why I am here for the reunion!  Me and my two friends whom I met during my studies in Montreal went to Canada for a road trip!  That really shows how much EC gave me!
Deborah Ruegger From Switzerland (class of 2016)
Since my studies at EC Montreal, I have been to Toronto and Vancouver to study English.  In 2017, after more than a year, I returned back home and worked for my father's company.  I am still in contact with many friends I met during this time and even travelled 2 weeks with 2 friends I met here in Montreal at school.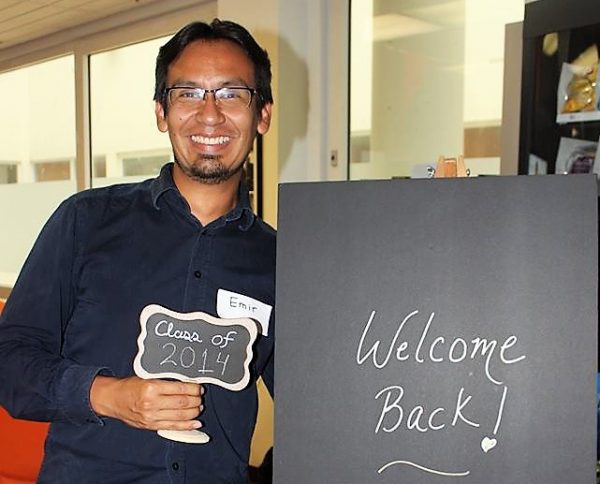 Emir Cabrera From Mexico (class of 2014)
I finished my Master's at the Université de Montréal in FRENCH!  I achieved the right level to be accepted into their programme thanks to EC Montreal!  I also immigrated to Quebec and am now a permanent resident.  I am trying to convince my little brother who is 12 years old to join EC Montreal's Young Learners programme next summer so he can have a great experience as I did!
Check out EC's IELTS Montreal exam courses!
Contact us for more information on improving your English in Montreal
Comments
comments