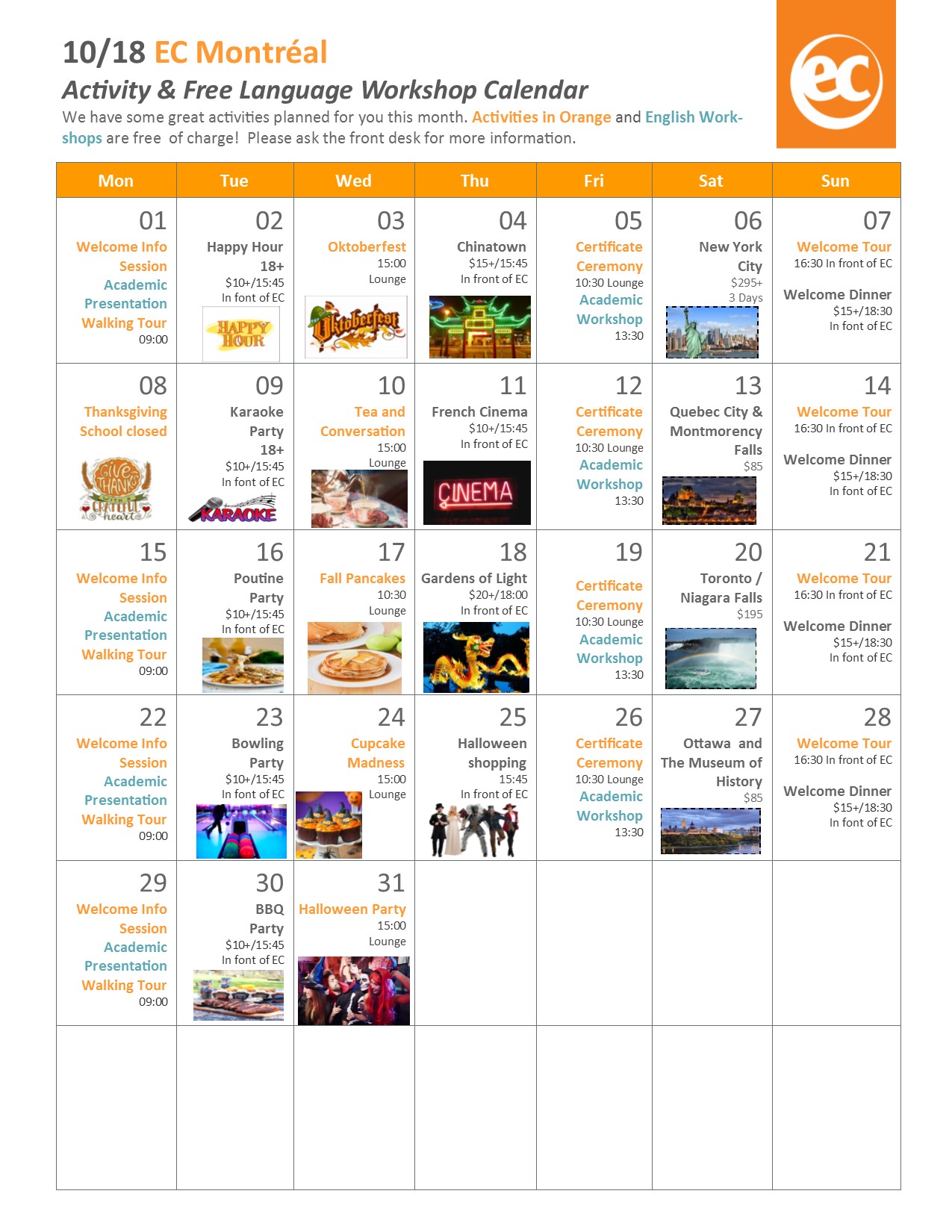 The month of October is just 2 short weeks away and we are looking forward to EC Montreal's annual theme of "Haunted Oktoberfest".  October is a festive month with all the fall activities and Halloween fun!  At EC Montreal, we are already busy planning the social events calendar!  It will be filled with wonderful activities celebrating the fall season.  There will be amazing opportunities for our students to interact with one another, get a taste of Montreal and most importantly have fun!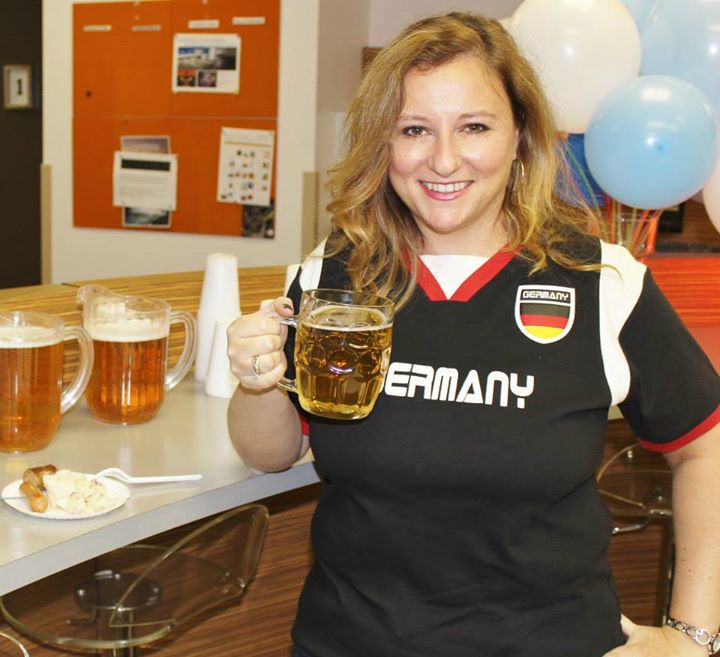 The weekly complimentary activities will include an Oktoberfest celebration.  With the help of our German students we will introduce our students to this famous German celebration!  We will be serving sausages, German beer and pretzels!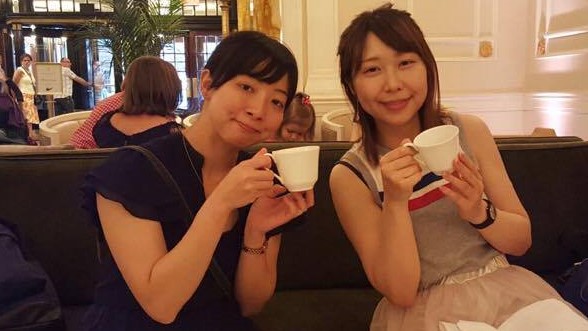 The following week, we will host a "tea and conversation" activity in the student lounge.  Each table will have a teapot and fancy biscuits and we will encourage our students to get to know one another.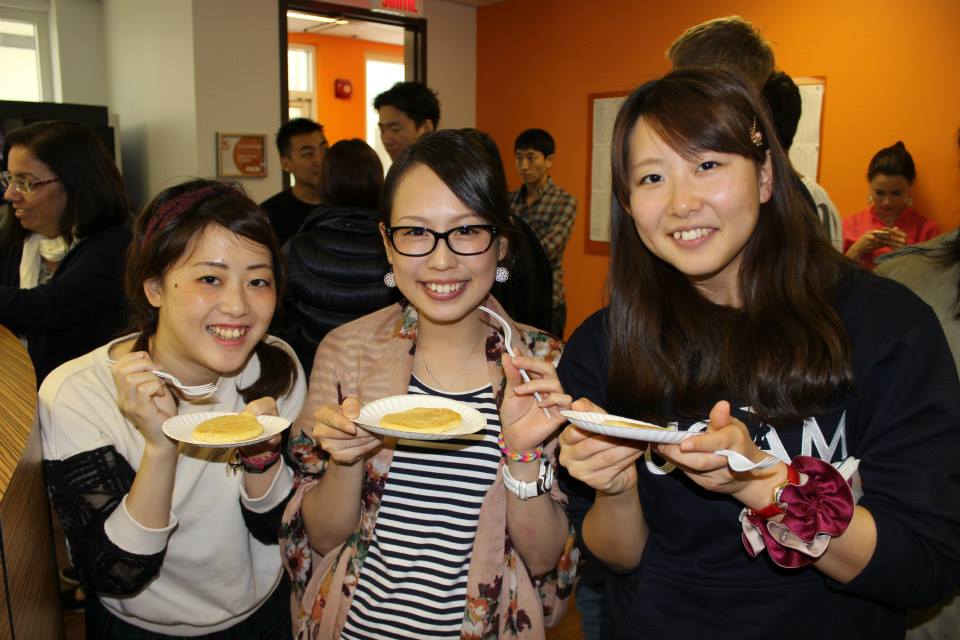 The third week of October we will be serving a pancake breakfast!  As the weather turns colder, we look forward to these feel good comfort food moments!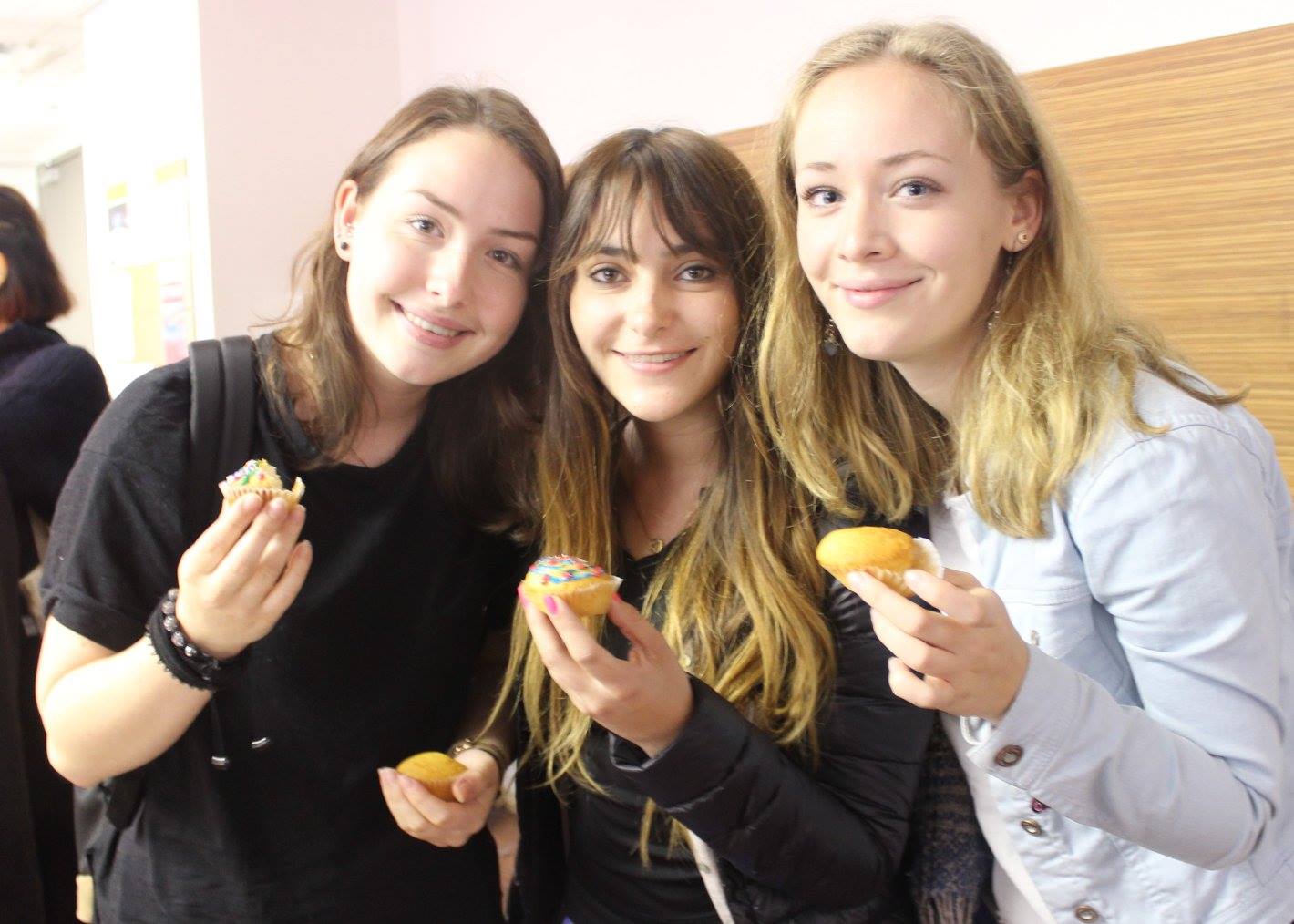 The next week, we will be getting into the Halloween spirit by decorating Halloween cupcakes.  We will have "naked" cupcakes on every table in the student lounge along with frosting, sprinkles and other amazing Halloween themed toppings.  We cannot wait to see how creative our students will get!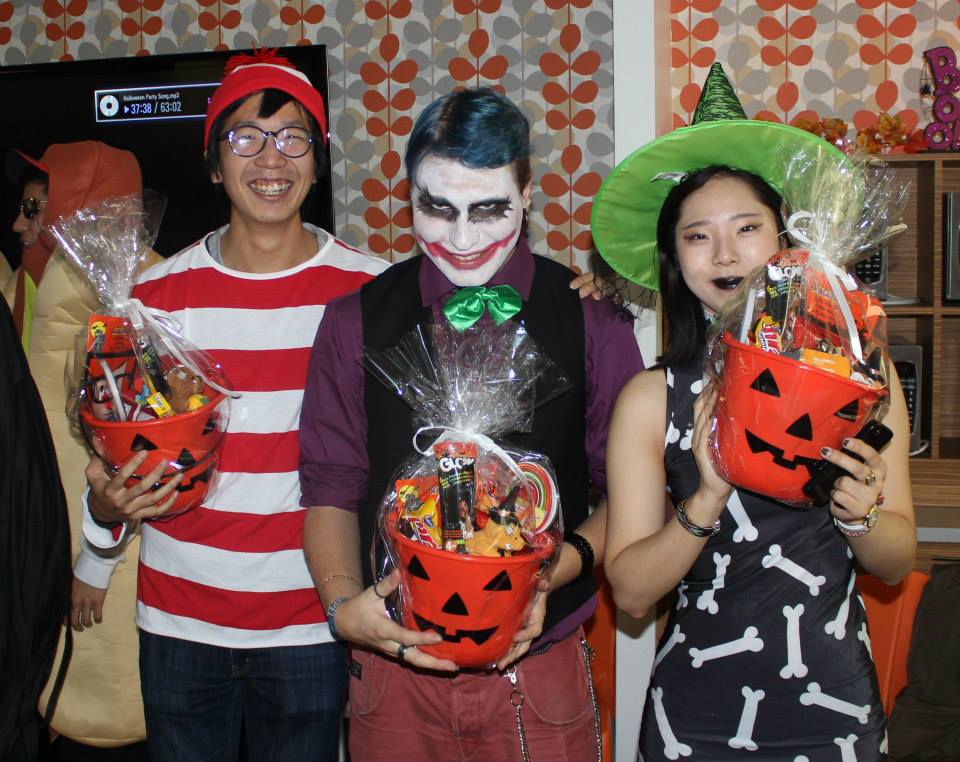 On October 31, we celebrate Halloween!  We will encourage all our students to dress up in very creative costumes.  We will have class prizes for the class that has the most students dressed up.  At our Halloween party in the student lounge, we will have a catwalk fashion show so students can show off their costumes.  We will serve refreshments and hand out prizes for the most creative, scariest and best overall costume.  We will also have a prize for the best staff costume!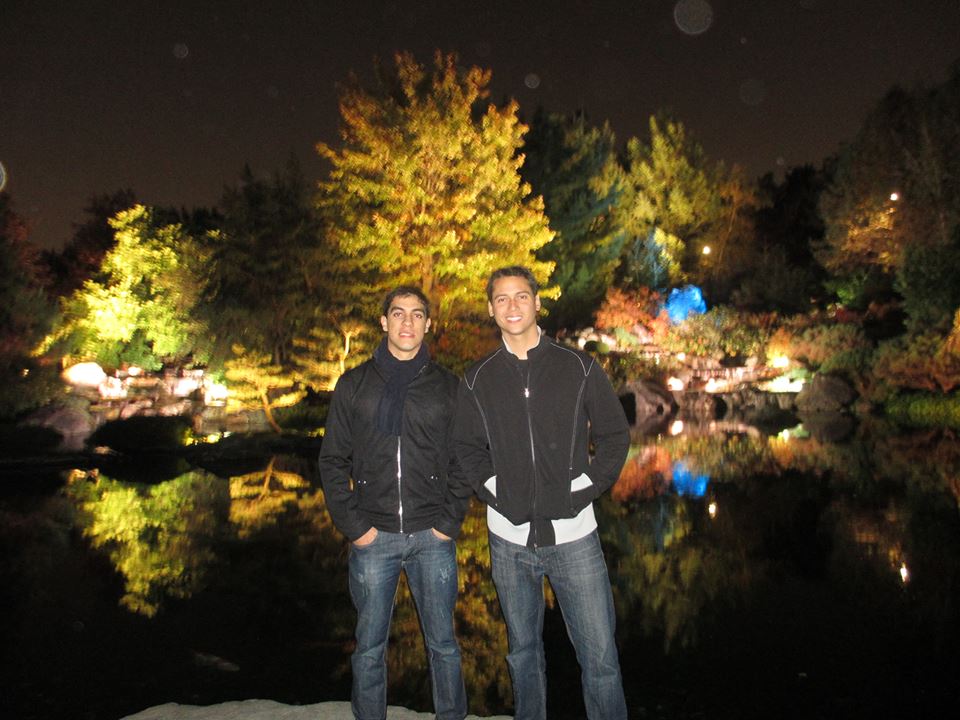 In addition to our complimentary Wednesday activities, our activities calendar will include welcome parties, group dinners, a visit to the Chinese lantern festival, Halloween shopping and wonderful weekend excursions!
We look forward to a festive Haunted Oktoberfest at EC Montreal.  Join us as you "fall" in love with Montreal!
learn a new language at our EC Montreal language school!
Comments
comments