Cristian Garcia is a 17-year old student from Colombia participating in EC Montreal's English programme.  Sadly, this is his last week at EC.  Here is what he wanted to share about his EC experience: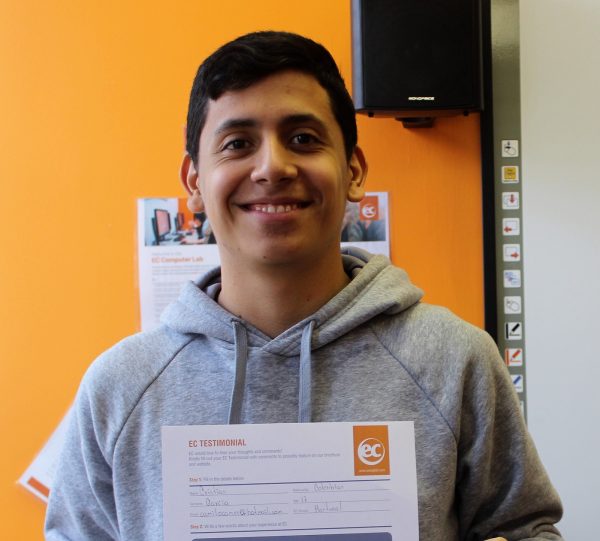 I am very proud of myself because I learned a lot of things at EC!  I arrived in Montreal without knowledge of English and today, I am leaving satisfied with myself.  I don't have a lot of worlds to express the incredible experience I had here.  I felt very good with all the teachers and obviously I'll recommend EC to everyone!
Study at our English Montreal school !
Comments
comments