Nicolas Eduardo Bello Ruiz is a 22-year old student from Colombia participating in EC Montreal's English programme.  Sadly, Friday is Nicolas' last day at EC.  Here is what he wanted to share with everyone about his EC experience: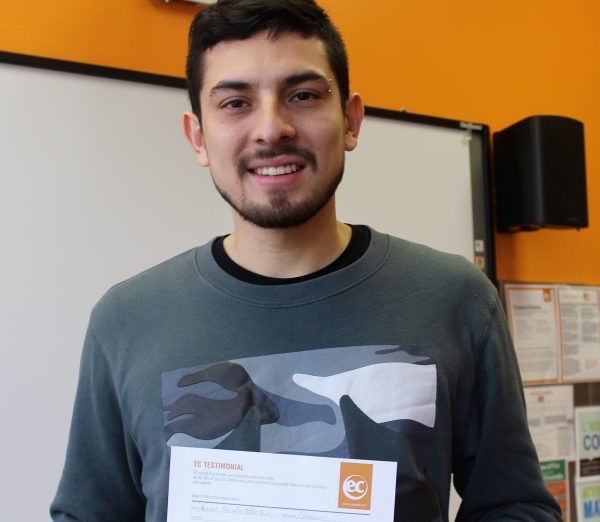 I loved my experience here at EC.  I learned many things, met really good people like teachers and classmates from different parts of the world.  I feel grateful to EC because I improved my English too much and now I can keep going with my study plans.  I hope to come back in the future to start learning French and still feeling the warmth of Montreal.
Learn a new language at our EC Montreal English school!
Comments
comments