Gustavo Claudino Coutu is a lovely young man from Brazil participating in EC Montreal's English as a foreign language programme.  Sadly, this is his last week at EC.  Here is what he wanted to share with everyone about his EC experience: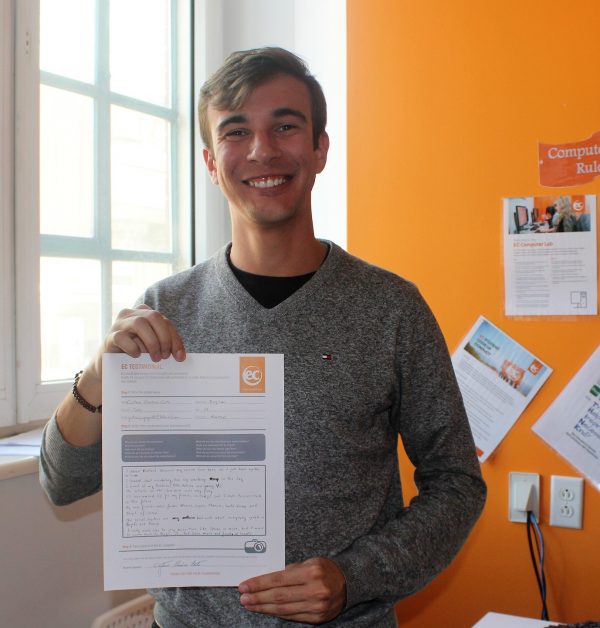 I chose Montreal because my cousin lives here so I have a place to live.  I learned about vocabulary, how to say some things in the day.  I loved all my teachers; Peter, Katrina and Golnaz.  The activities in the classroom were very funny.  I will recommend EC Montreal to all my friends in Brazil and I hope to come back in the future.  My new friends were from Mexico, Japan, France, South Korea and Brazil, of course.  The social leaders are hard-working about everybody speaking English and French.  I really would like to stay more time, like 1 year or more, but I need to go back to Brazil.  I would like to learn more and finish all the levels.
Take English courses in Montreal and experience the city with new friends from different countries!
Comments
comments