Maria Francinete Matteus is a lovely woman from Brazil participating in EC Montreal's French programme.  Sadly, Friday will be her last day at EC Montreal.  Here is what she wanted to share with everyone about her EC experience: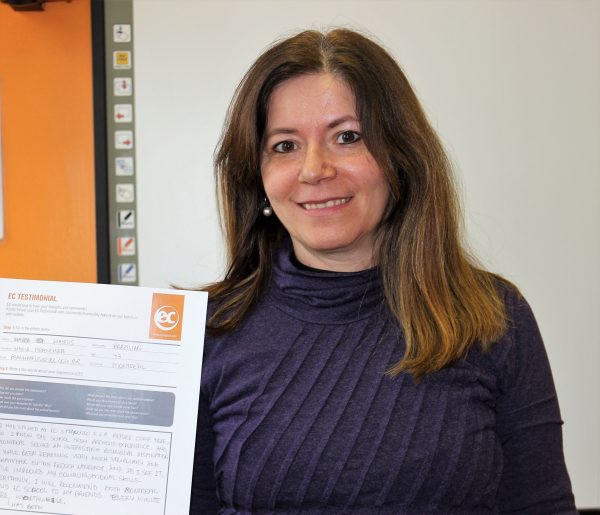 I had studied at EC San Francisco and LA before coming here, so I knew the school from a previous experience and Montreal seemed like an interesting bilingual destination.  I have been learning very much vocabulary and grammar of the French language and as I see it, I have improved my communication skills.  Certainly, I will recommend both Montreal and the EC chain school to my friends.  Every minute here has been worthwhile.
Take our French programme in Montreal!
Comments
comments