Mariana Velez Acosta is a lovely woman from Colombia participating in EC Montreal's French programme.  Mariana used to work for one of EC's biggest Colombian travel agencies, Grasshopper.  She told us that EC Montreal is one of the best language schools she has ever worked with or attended.  This is high praise coming from such a prestigious agency.  Sadly, this is her last week at EC.  Here is what she wanted to share with everyone about her EC experience: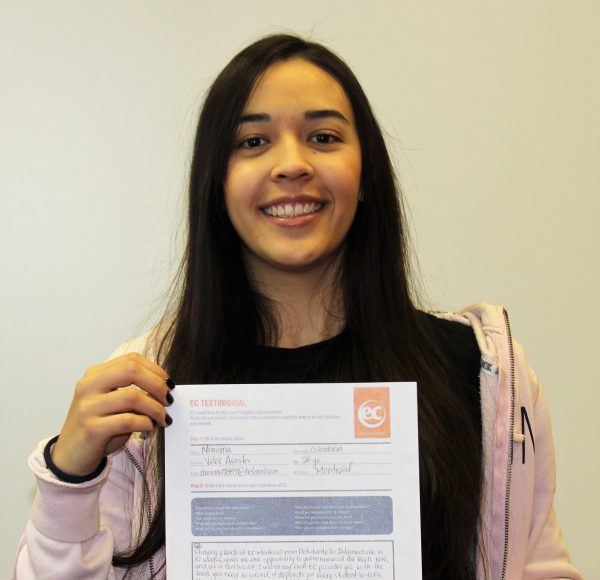 Studying French at EC Montreal from Debutant to Intermédiaire in 12 weeks gave me the opportunity to get to know all the levels here and as a conclusion, I would say that EC provides you with the tools you need to succeed.  It depends on every student to make the most of it, having a good attitude and always willing to learn.  The teachers are always happy to help.  They repeat every time if it is necessary and they are kind to you because they understand there are always new cultures and personalities.  I cannot thank you enough.  I improved more than I expected.  I am surprised!!  I definitely will recommend this experience to everyone, but I recommend you to feel it, demonstrate you really wanted it and enjoy it, so you'll see how far it will take you!
Learn french in montreal! And improve your French!
Comments
comments