EC Montreal met with its departing students today to get their feedback on their EC experience.  At EC, we listen to what our students have to say.  We want them to have a voice and we act on their suggestions!  We are so thankful to have these opportunities to learn from our students and to make improvements to our services.  This week, our focus group consisted of students from France, Taiwan, Brazil and Korea.  Here is what they had to say: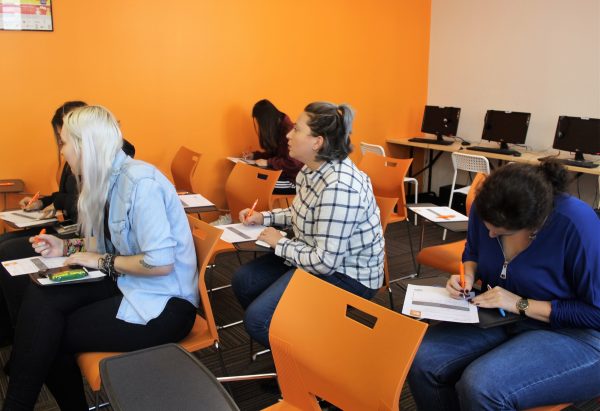 Mei-Hsiu Shen From Taiwan
EC in Montreal is the best place to learn English.  The teachers, Pooria and Mariella are the best teachers who make me want to learn English more.  I would recommend EC to my friends.  To join Pooria's class is one unforgettable activity or to go get some coffee with Mariella is nice as well.
Daiana Muniz From Brazil
I chose Montreal because I wanted to experience a bilingual city with a lot of different cultures.  I learned about how to express my opinion in a better way, considering the way others will understand my point of view.  I was happy with my classes being challenging because I could learn more.
Yumi Yu From Korea
I have learned a lot of things like English and cultures at the EC school.  I could study useful things as I can speak English pretty well.  I liked my class and I like the grammar activities and conversation.  But, the price was so expensive for me.  If it is cheaper than now, I want to study English more here.  I can't forget this experience.
Florence Py From France
I picked EC Montreal because of the city.  I liked my stay here and the class.  In my class, there are students from all over the world; Brazil, Mexico, China, etc…
Come here to learn English in Montreal!
Comments
comments