Wallace Rodrigues is a lovely young man from Brazil participating in EC Montreal's Bilingual Intensive programme.  Wallace was supposed to end his studies this week but he decided to stay longer and we couldn't be happier!
Here is what Wallace wanted to share with everyone about his EC experience: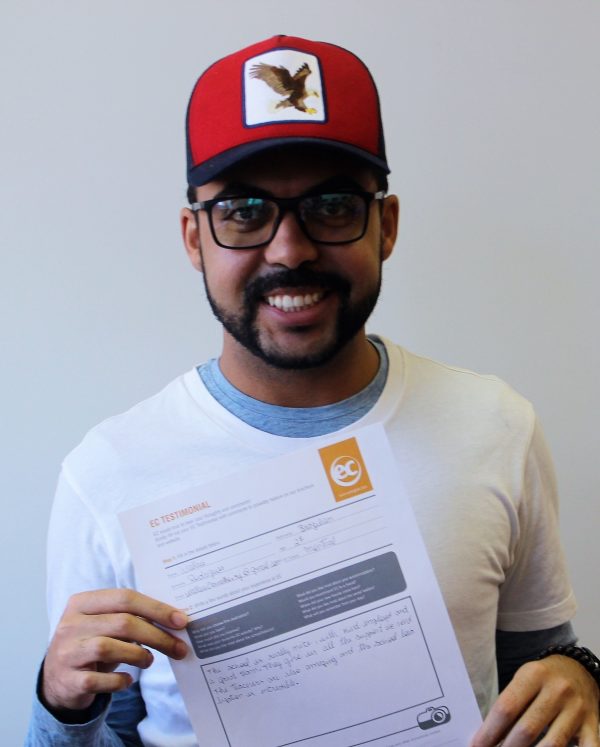 The school is really nice with kind employees and a great team.  They give us all the support we need.  The teachers are also amazing and the school location is incredible.
It's an amazing experience learning French or learning English in Montreal!
Comments
comments