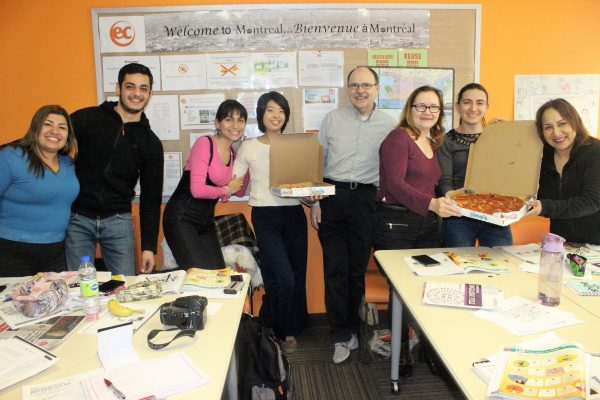 Congratulations to our English beginner class for donating the most items to our Food & Toy Drive for Sun Youth! Together, they generously donated 49 items! A world of thanks to all the other levels, teachers, staff and homestays who made donations.  A shout out to our Upper Intermediate class who came in second place with 21 donated items.
The Beginner class was treated to a pizza lunch, as promised.  They were so happy to hear the news.  They kept cheering and clapping!  It was such a beautiful moment to witness.  We are so proud of all our students and staff for their incredible generosity!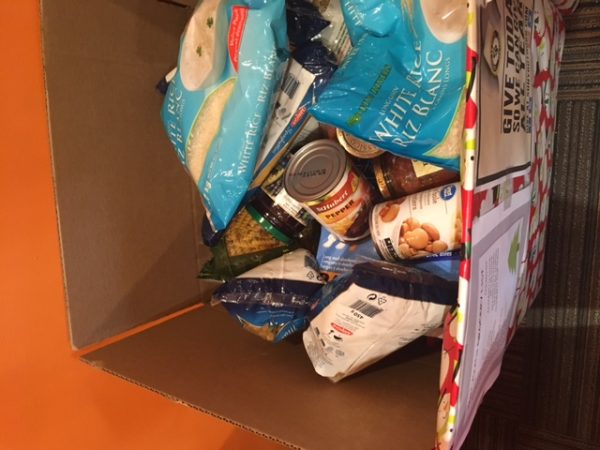 Thanks to the entire EC Montreal community, many families will have a brighter holiday season.  Sun Youth prepares thousands of food and toy baskets for the needy families in the Montreal community.  We managed to fill 5 large boxes to the rim with non-perishable food items, toys and toiletries.
We feel blessed to have been a part of this wonderful initiative.  Giving feels so very wonderful!
Study English in Montreal and give today!
Comments
comments