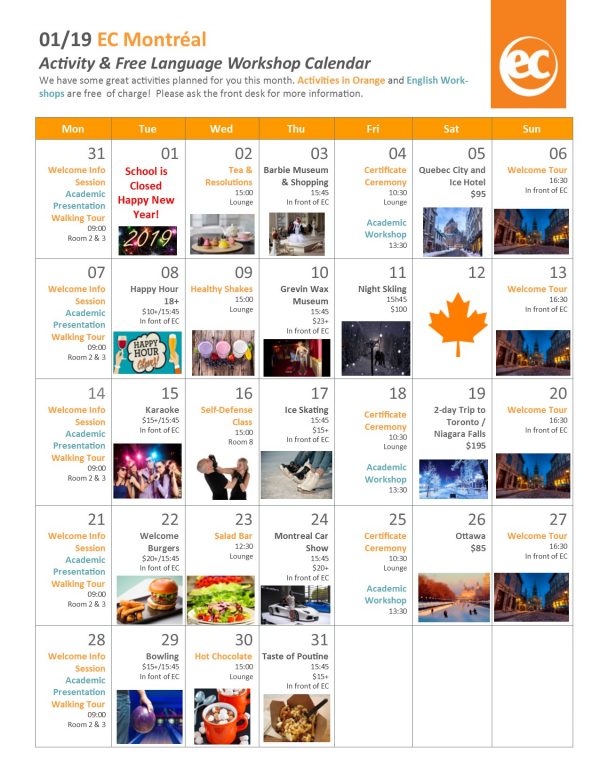 EC Montreal is busy planning the January calendar of events.  The theme this January is New Year's resolutions!  The weekly social activities at the school will represent the most common resolutions and promises people make in the New Year.
As soon as the New Year celebrations come to an end people look at the new year as a fresh start, an opportunity to kick off the year on a positive and healthy note!
On January 2, we will celebrate the New Year with our students with an activity called "Tea and Resolutions".  We will serve tea and biscuits and have students write down their New Year wishes and resolutions on snowflakes.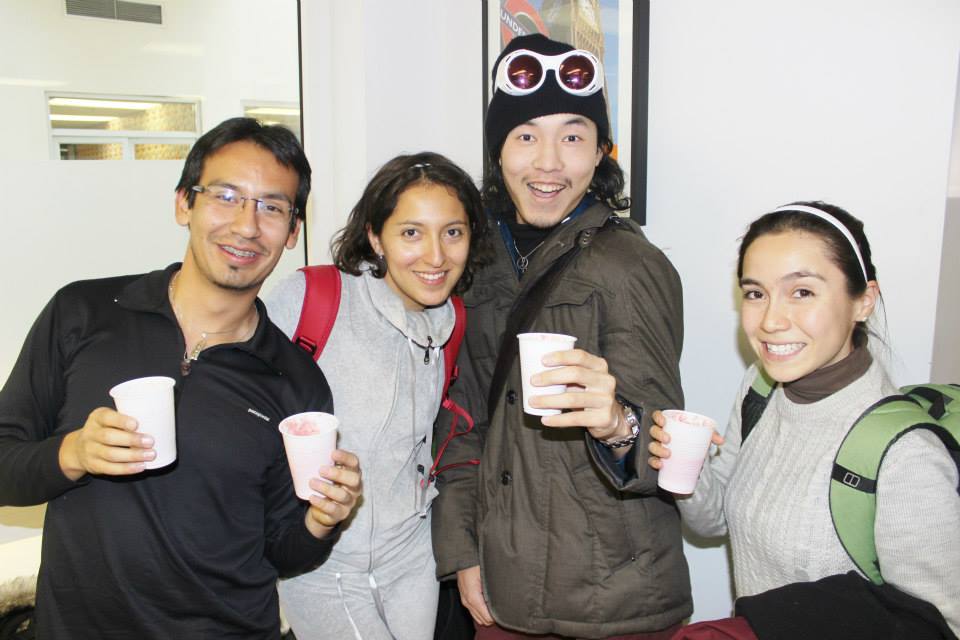 On January 9, we will have a healthy juice bar set up. Students will have an opportunity to prepare their own nutritious shake.  We will be starting off the new year with a much-needed cleanse after the calorie filled holiday season!
On January 16, we will work out our extra pounds with a self-defense workout!  Ernie, a professional personal trainer will lead a 30-minute exercise session where we will get fit and learn confidence!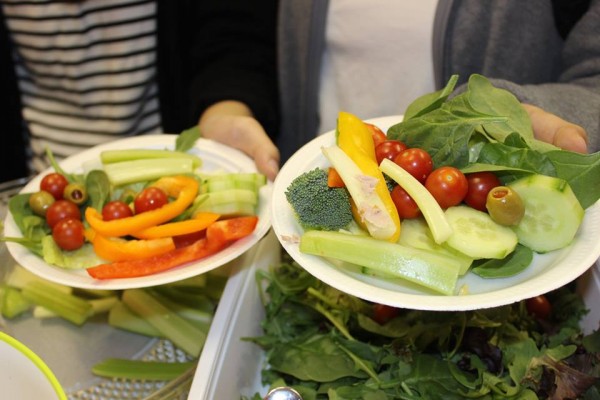 On January 23, healthy eating is on the menu!  We will set up a salad bar in the student lounge!  Students can fill their plates with plenty of veggies for their lunch!
On January 30, we will end the month with a soothing and delicious cup of hot chocolate.  It will be the perfect end to the month!
Cleansing, exercise, eating well and learning how to relax – those are the most common New Year's resolutions and we are happy to share them with our students at EC Montreal this January!
Our other EC Montreal activities will consist of museum visits, group dinners, skating skiing and attending Montreal's annual car show!
We look forward to a strong start to 2019!  Happy New Year everyone!  Join our EC Language School in Montreal!
Comments
comments