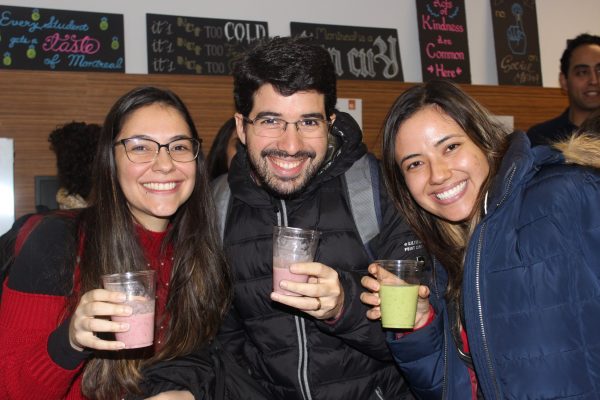 The second of the social events on the EC Montreal language school calendar of events was making healthy smoothies!
EC Montreal's free Wednesday afternoon activities are all about New Year's resolutions.  Most people say they want to start the New Year off on a healthy note; eating well, making time for the gym, quitting smoking and saving money.
A healthy smoothie is the perfect pick-me-up as we near the end of the day.  They are full of nutrients and vitamins and are so very refreshing!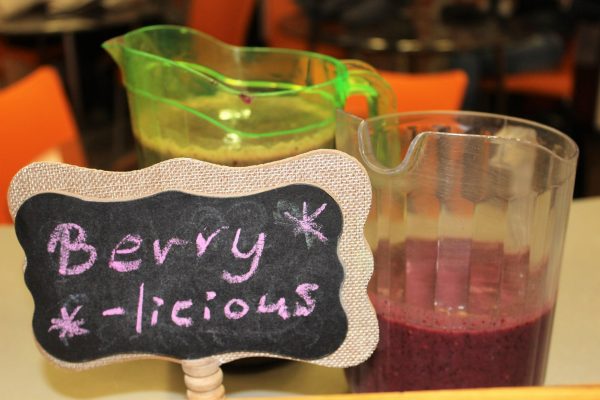 We offered our students the choice of so many flavors and we gave them such fun names like the green superhero that was made with avocados, spinach, almond milk and bananas and the Banana Berry Boost made with strawberries, bananas and almond milk.  Other choices were Berry-licious, Tropical Paradise and Peachy Green.
The students tried the different flavors and enjoyed the sweet and nutritious treat after class.
Next week, we look forward to our weight training class to help us get toned and focused as we set the rhythm for our New Year!
Comments
comments