Every week, EC Montreal meets with its departing students to get feedback on their stay.  We do this to improve our services and to give our students a voice.  We want to know how we can make their experience even better!  This week, we met with students from France, Brazil and Korea.  Here is what they had to say about their EC experience: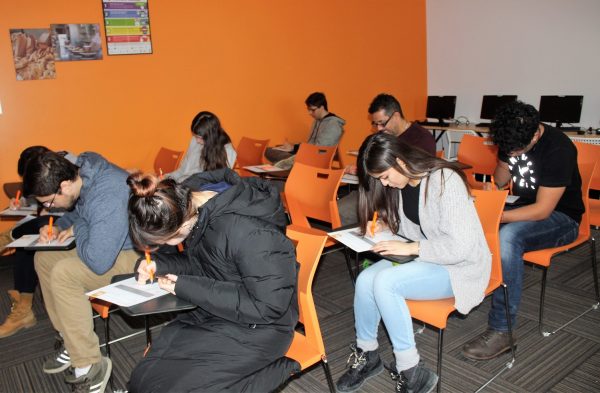 Amina From France
I just moved to Montreal with my husband and I thought that it would be a great idea to combine enjoying the city with learning a language.  What I liked most about the school is the diversity of its students and the professionalism of the teachers.  I would definitely recommend EC to my friends.
Victoria From Brazil
I chose Montreal to learn French.  I learned a lot and I improved my French a lot.  I like a lot the way teachers teach here.  I love how people are comprehensive and help you with what you need.  I would totally recommend EC to my friends and I already did, by the way.  I made a lot of friends from Brazil, Korea and Latin America and it was probably the best part of it all.  I didn't have time to finish the exit test but that's not a big deal.
Mateus From Brazil
Studying at EC Montreal was definitely a life-time experience and I was really satisfied with the course.  The approach adopted by the teachers allow us to study the language naturally and in a more dynamic way.  The experience was beyond my expectations and really helped me improve my French skills and gave me the confidence I needed to boost my studies.  I would highly recommend the school and could not be more grateful with my progress.
Anonymous From Korea
The reason I chose Montreal was because there were not many Koreans.  I learned English at EC school and my ability improved a lot.  I was happy because I had a lot of schedules to travel at school and I love my school friends and teachers, especially Golnaz and my friends, Rori, Yumi, Yoriko and Juliana.  Thank you so much everyone and thank you EC.
Why not learn a new language in a new country? Come to Canada and learn English or French in Montreal!
Comments
comments