Flavio Pereira is a student from Brazil participating in EC Montreal's English programme.  Friday is his last day at EC.  Here is what he wanted to share with everyone about his EC experience: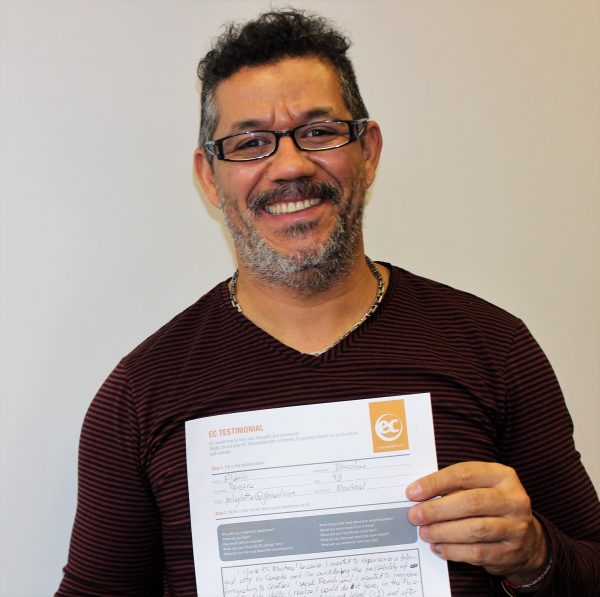 I chose EC Montreal because I wanted to experience a bilingual city in Canada and I am considering the possibility of immigrating to Quebec.  I speak French and I wanted to improve my English skills.  I realize I could do it here.  On the placement test, I was placed in Advanced and after one month I am between C1 and C2 levels.  I enjoyed each class, each teacher has a personality and a way of teaching.  The classes are dynamic and focused.  The groups are not too big.  I made friends from Switzerland, Brazil, Colombia, Mexico, Japan, China and Libya.  So many cultures and accents.  I loved the trip to Quebec City.  Unfortunately, I need to get back to my country but I feel rewarded by this learning experience.
Improve your English skills by studying at our English language school in Montreal Canada!
Comments
comments