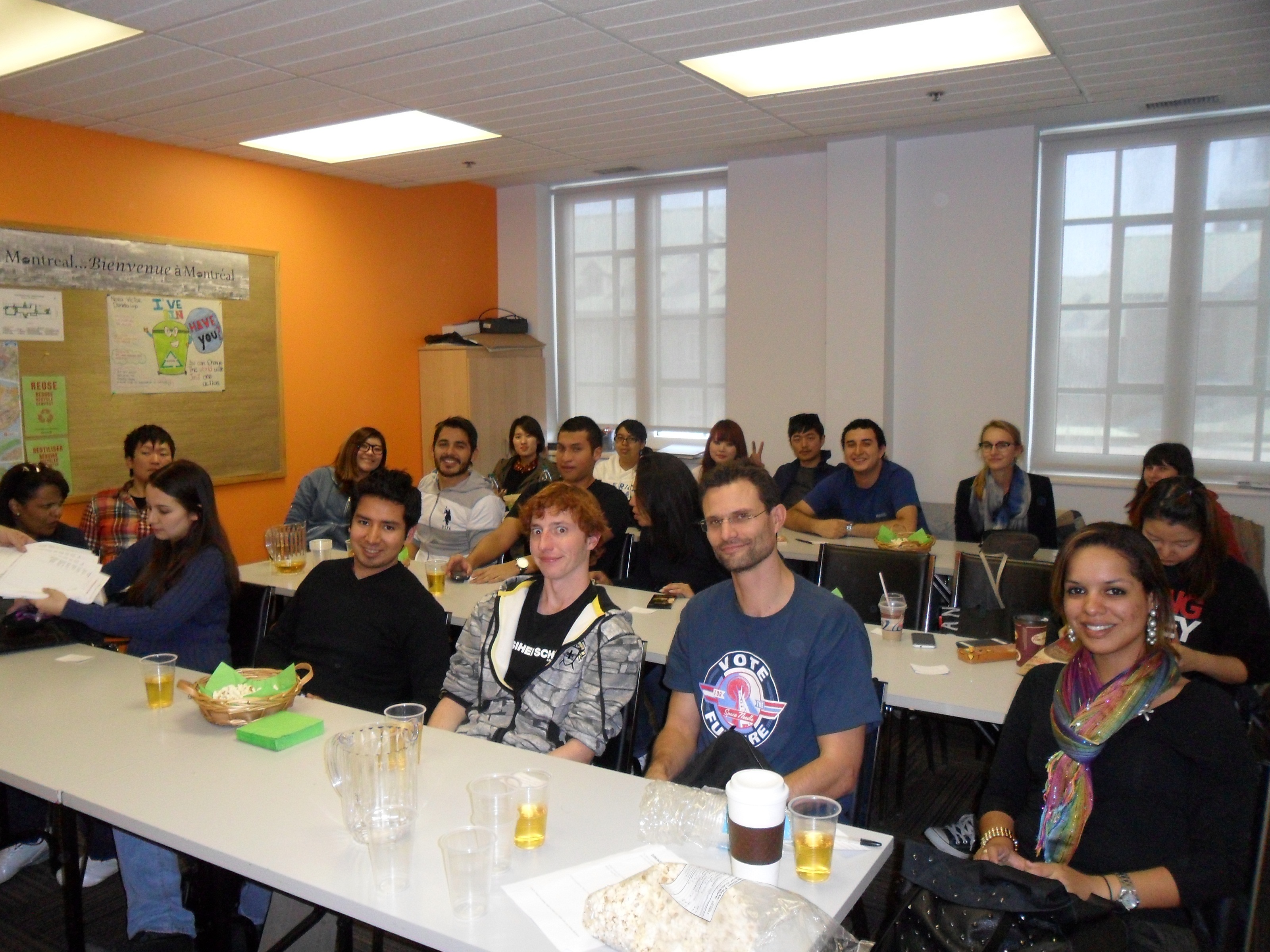 Every Wednesday, EC Montreal treats its students to a free activity at the school.  These activities are essential in creating a sense of an EC community at the school and giving our students an opportunity to interact with one another while practicing their language skills.  February's theme was "all about the love" so all our activities showcase love.
This week's complimentary activity at EC Montreal was a Movie Day.  Since Valentine's Day is still very fresh in our minds, we decided to show a romantic comedy.  Our students, however, really wanted to see a French film so we decided to play a great French movie called Bad Seeds – Les Mauvaises Herbes, in French.
The movie is about Waël, a scam artist and former street kid from the Parisian suburbs who finds himself taking care of a group of six teenagers expelled for being troublemakers. It is a great "feel good" movie that has it all – comedy, drama, sentiment and even a little romance!
Our students enjoyed watching the movie while snacking on freshly popped popcorn and other treats.  It was a lovely afternoon at EC Montreal on a very cold day in February!
Learn a new language at our EC Montreal English school and join in on the fun activities!
Comments
comments