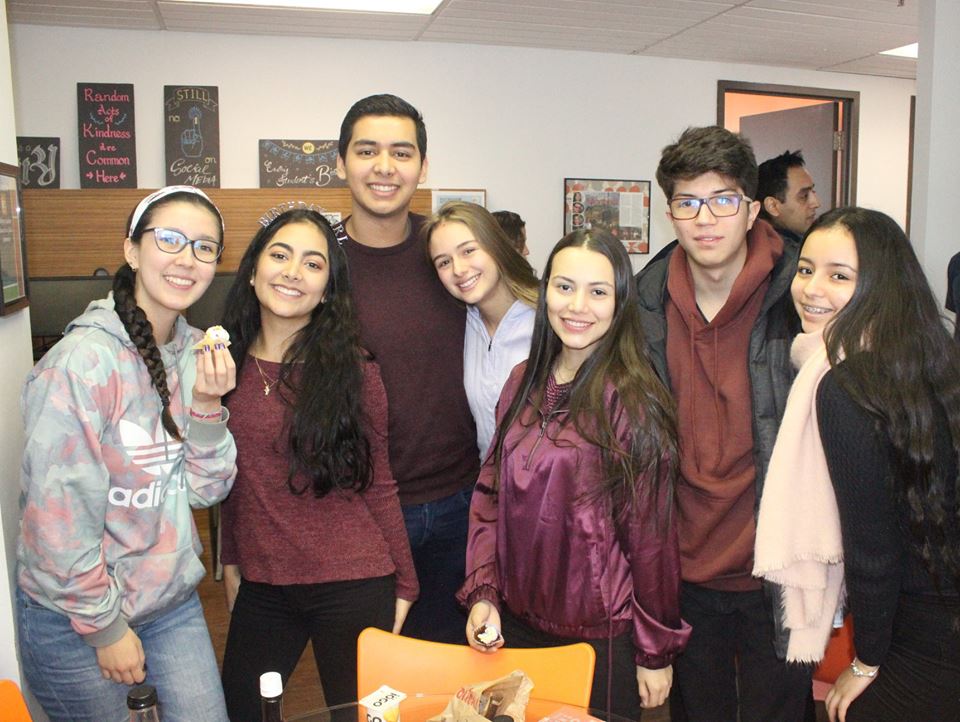 EC Montreal celebrated International Woman's Day today with a pancake breakfast for students. It is celebrated every year on March 8.
International Women's Day was first observed in the early 1900's in an effort to draw global attention to the fight for women's equality and rights to work, vote, hold public office, and to ultimately end gender discrimination. In 1975, during International Women's Year, the United Nations began celebrating March 8th as International Women's Day.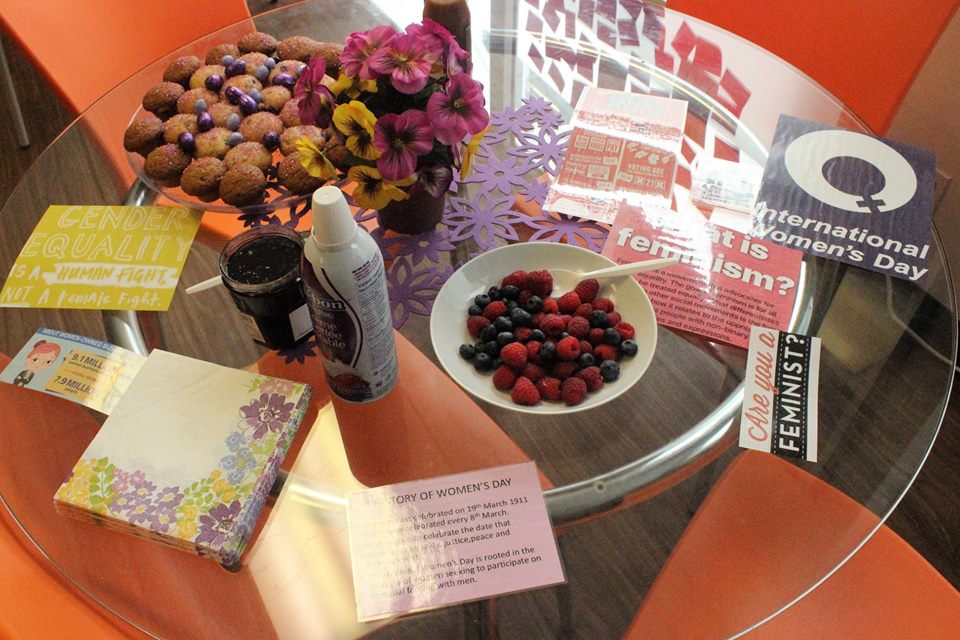 We at EC Montreal celebrated the day by wearing the symbolic colors of purple and white. We encouraged all our students to do the same. We served a lovely woman's day breakfast and decorated the student lounge with purple flowers and balloons. We also had a soundtrack with powerful woman singers and had information available to students on strong woman throughout history.
We served pancakes with Quebec maple syrup as well as other sweet treats like muffins, cupcakes and fresh berries.
Although much remains to be done to achieve full equality, the voices of women are being heard.  So, make a difference, think globally and act locally!! Make every day International Women's Day.  Do your bit to ensure that the future for girls is bright, equal, safe and rewarding.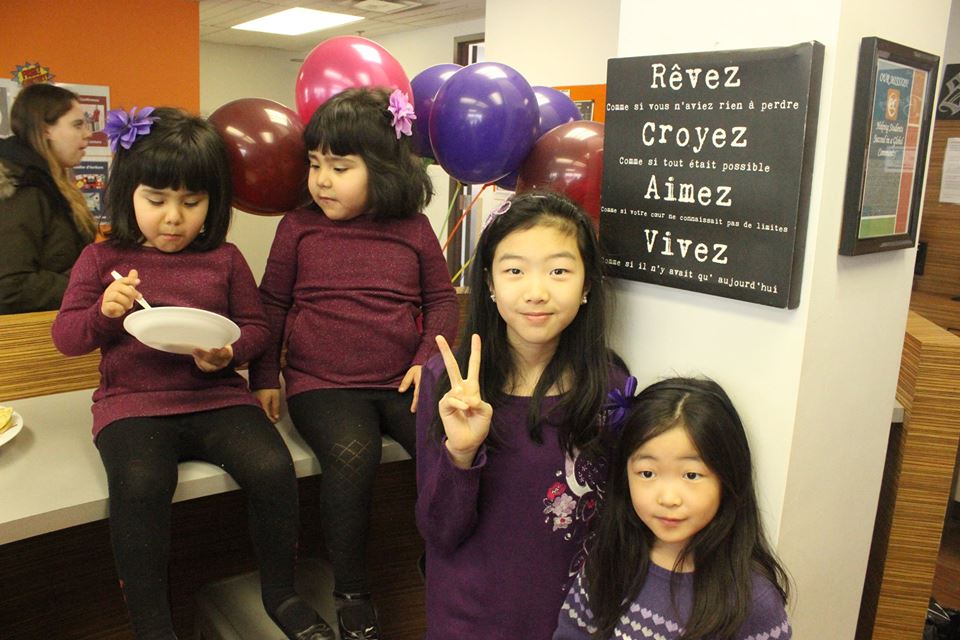 Some staff members brought their daughters to school to celebrate this very special day.  All females united to celebrate "girl power".
Here's to strong women everywhere!  May we know them.  May we be them.  May we raise them.
Comments
comments