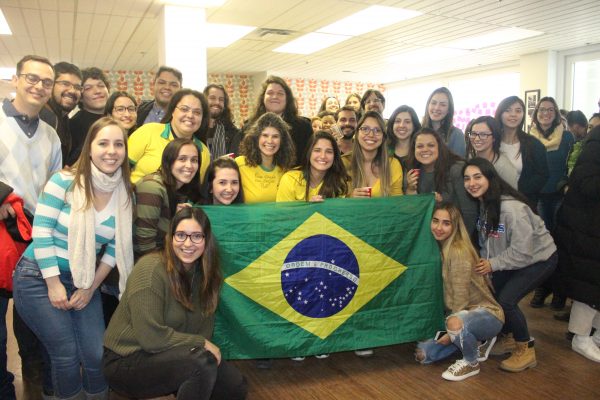 At EC Montreal we wanted to give our Brazilian students a taste of home!  It's carnival time in Brazil and we are sure our students are missing this beloved 10-day event back home!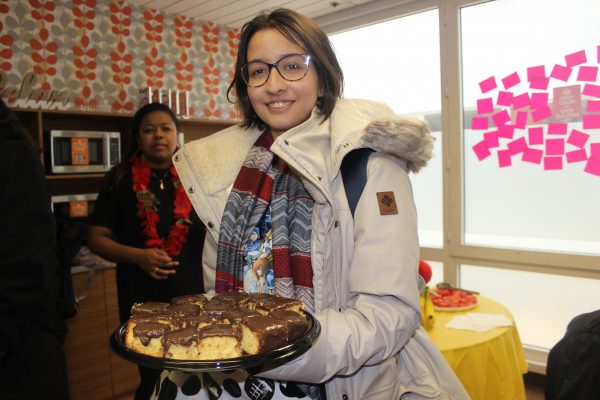 This afternoon, we decided to transform our student lounge into a tropical Brazilian carnival!  We got our Brazilian students involved and they were so excited to show off their culture with their new international friends at EC!  They brought in drinks, cakes, sweets and other Brazilian treats.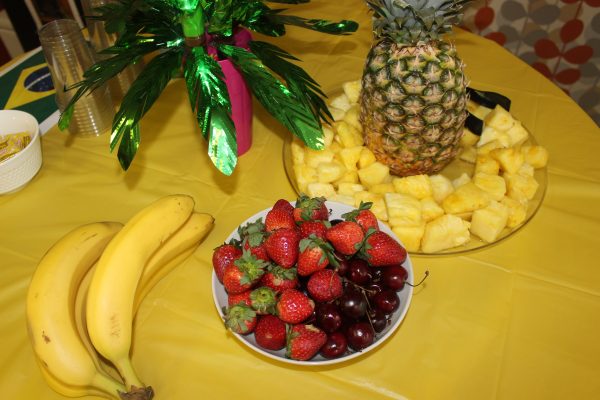 Some students prepared videos showing off the colorful and spectacular scenes of the carnivals in Rio.  Others prepared music and gave our students samba lessons.  We served traditional Brazilian sweet and refreshments!
We served Brazil's signature cocktail, Capirina as well as coconut water.  Every table in the lounge was decorated with golden palm trees and platters of fruit!  Our students showed us how to mix this famous cocktail and students had a chance to sample it.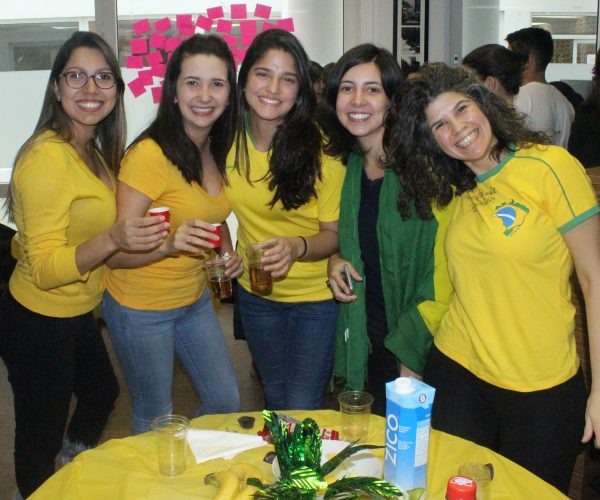 We handed out carnival beads and masks to all the participants and created an extremely festive atmosphere!  For a few hours, we all forgot about the cold temperatures outside and got carried away by the sights, sounds and tastes of Brazil!
We look forward to celebrating other cultures at EC Montreal soon!  The world truly does come to us at EC!
Comments
comments