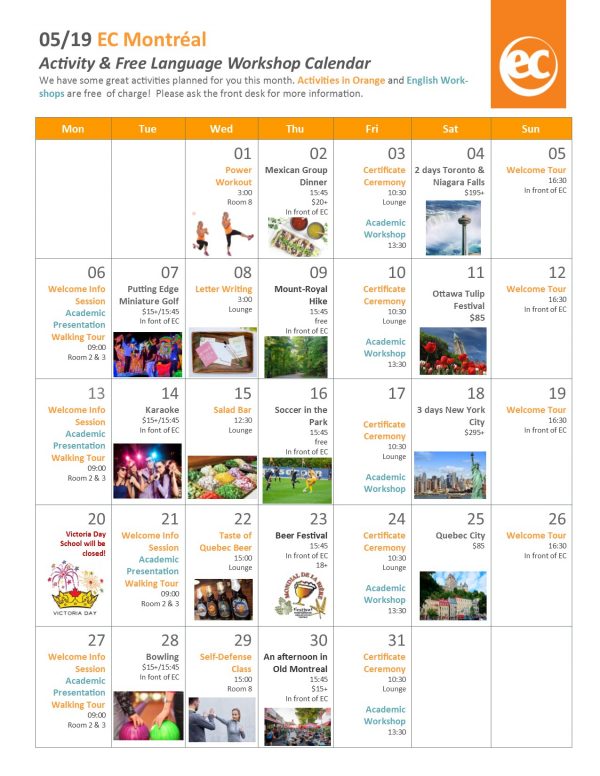 The Month of May will be devoted to Health & Fitness at EC Montreal!  In honor of  Canada's National Fitness Day, which is annually in May, EC Montreal will dedicate the month to health and well-being!
On May 1, we will kick off the theme by holding a power workout activity!  Staff and students either from our French or ESL in Montreal classes will be encouraged to participate in this very difficult and challenging workout given by a famous Montreal trainer.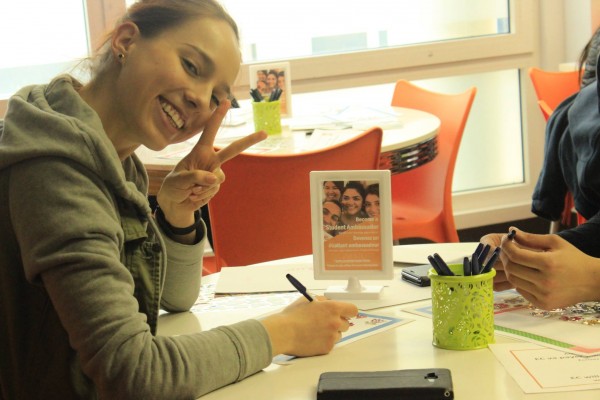 On May 8, we will practice our writing skills by writing Mother's Day cards, postcards and letters!
EC Montreal will treat its students to a healthy lunch on May 15!  We will have a variety of veggies and other delicious healthy snacks available for students!  We look forward to this salad bar event every year!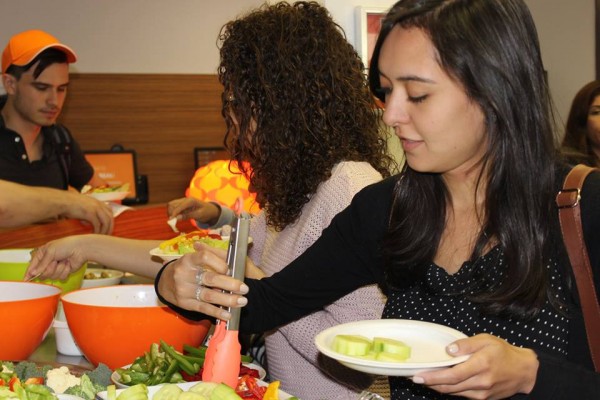 Montreal's annual international beer festival has been moved up to May!  Normally, this festival takes place the first week of June.  We will be giving our students a taste of Quebec beer on May 22 and taking them out to the festival the following day where they can taste beers from around the globe and pair them with Quebecois foods.
On May 29, we will end our fitness month with a self-defense class.  Ernie, who also holds a black belt in martial arts will teach us how to protect ourselves and be confident!
Our other social events in May include miniature golf, bowling, hiking, soccer in the park, museum visits and group dinners!
EC Montreal works out and stays fit!  What an active month we look forward to at EC Montreal!
Comments
comments