Every week, EC Montreal meets with its departing students to collect feedback on their stay.  We love hearing what our students have to say about their EC experience.  We use this information to improve our services and to make a commitment to continue doing things at the school that our students really appreciate.  This week, we met with students form Brazil and Colombia.  Here is what they had to say about their EC experience: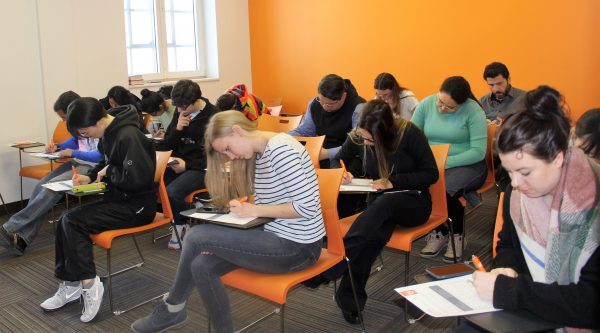 Rodrigo From Brazil
I had a great time.  The school's method of teaching is really good.  It helped me to improve and learn new things.  I chose Montreal because of the French culture.  I will remember these four weeks for my whole life and perhaps I will be back one day.
Thais From Brazil
I have had a good time at EC Montreal and I will recommend EC to a friend.
Julian From Colombia
I had a good time at EC Montreal during my 6 months in Montreal.  I met many interesting people including teachers.  I strongly recommend EC to all my friends.
Mariana From Brazil
I chose this destination because I wanted to improve my French and I also wanted to know Canada.  I feel like I really improved my French.  I can talk with more confidence and I can understand better the language.  I would definitely recommend EC Montreal to anyone who wants to learn French.  The accommodation was really calm and comfortable as well.
Comments
comments