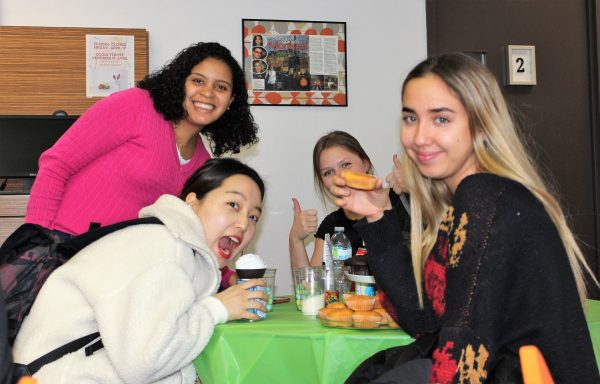 As part of EC Montreal's Gastronomy-themed month, we held an Easter cupcake decorating activity in the student lounge.  These workshops are held after class and they are free!   These activities gives students a place to hangout after class and to make friends. It is also an ideal time to practice English and French while learning a new skill.
The tables were set up with chocolate cupcakes, chocolate-chip and vanilla cakes.  We also had frosting and many, many different type of toppings such as Easter eggies, sprinkles, jelly beans, marshmallows and coconut.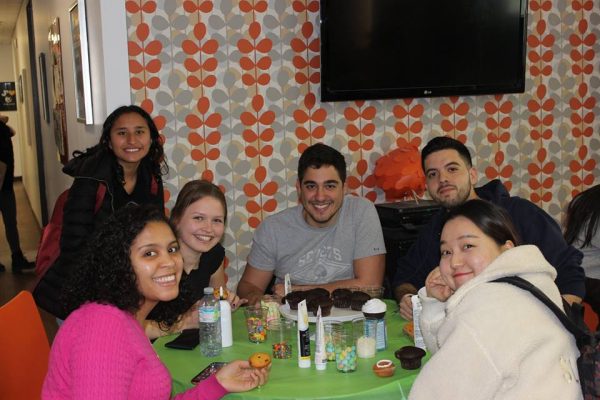 The students came up with so many wonderful cupcake creations!  They were almost too beautiful to eat!  Some students even asked us for foil or boxes to take home some cupcakes to their homestay hosts as Easter gifts!  They had so much fun and many listed this as their favorite activity in April!
Next week, we will end our gastronomy themed activities with a tea and donuts activity! 
Comments
comments