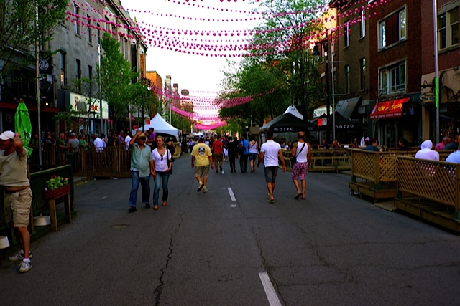 Did you know that Montreal has a Gay Village and is considered one of the most gay friendly cities in North America.  Visitors are always so impressed by how open and accepting Montreal is.  We have students from different parts of the world and many come from places that are not as accepting.  They suddenly feel free and happy our openness and the way diversity is embraced across Canada but in Montreal, especially.
The Gay village is a wonderful place to visit as it has so many great restaurants, bars and cafes.  They transform Ste-Catherine Street into a pedestrian walk-way every spring and summer.  The top of the street is decorated with colourful rainbow balls that really add to the festivities that take place there every year.  We also look forward to the Pride Parade that takes place very summer as well.
Join our English school in Montreal and discover Montreal's Gay Village!
Comments
comments