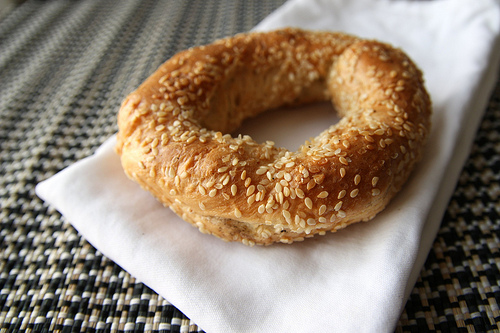 There are certain foods that Montreal is famous for – smoked meat, poutine and the beloved bagel!  There are many bagel shops in Montreal practicing the original method of preparation.  This recipe comes from our Jewish immigrants.  The dough is made with honey and they are boiled and then baked in a wood burning oven to get that very unique taste of the Montreal bagel.  New York City and Montreal battle it out every year on who has the most delicious bagel and Montreal usually wins.
EC Montreal recently had a group of Young Learners and they requested bagels for their farewell lunch.  We gave them a "taste of Montreal" with all of the above!  They even went out afterwards to buy a bag of bagels to take back home to Mexico!
Join us to study and learn English in Montreal Canada.
Comments
comments