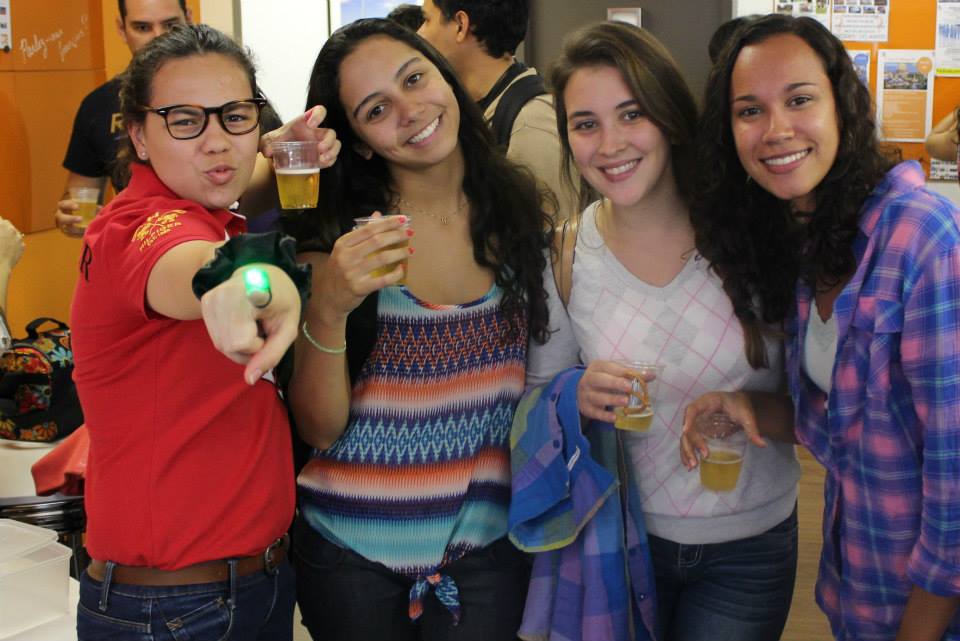 A festival we look forward to every year is the Beer Festival!  This year the festival will take place at the Windsor Station, located just a few blocks away from EC Montreal.  We have added this outing to our social events calendar in May!  The festival will take place from May 22 to May 25. EC Montreal students will have a chance to sample beer from all over the world in such a festive and joyous environment!  Admission to the event is free.  This activity is set for May 23 on EC Montreal's social events calendar.  On May 22 as part of EC Montreal's weekly complimentary activities, we will introduce our students to local Quebec beer.  Many people are unaware that second to Portland, Montreal has the most microbreweries in North America!
At the Beer Festival, students can purchase tickets for their beer samples.  They are given a souvenir glass that all the tastings can be made from!  
EC Montreal students can also purchase food at the event! There will be many Montreal specialties to enjoy.  
The province of Quebec is known for its beer.  Many Americans travel across the border into Quebec to purchase our locally brewed products.  This festival is very popular among tourists and locals as well as in Montreal we really enjoy our beer!
Join us to study and learn English in Montreal Canada!
Comments
comments