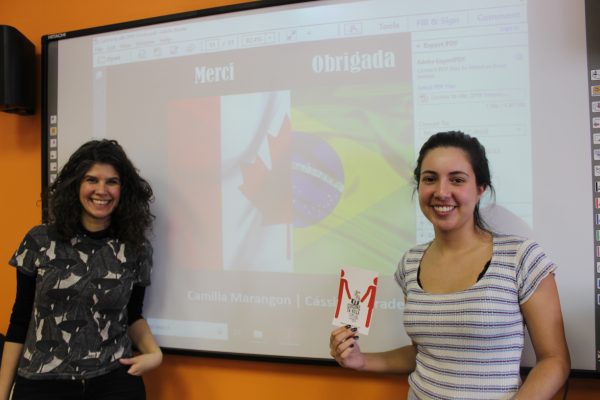 Camilla Marangon and Cassia Pereira delivered a stellar presentation in French to our French students today.  They attended and volunteered at a festival in Montreal and were so moved by the experience that they shared it with their teacher, Djamel.  Djamel enjoyed listening to them talk about their experience that he convinced them to deliver the presentation to the rest of the school.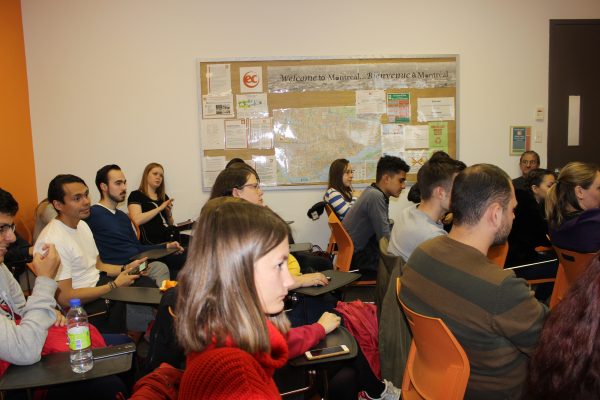 Djamel presented them and told us from the beginning that they had very little time to prepare for this as this is Cassia's last week at EC Montreal.  Cassia and Camilla spoke about the festival and how it was created.  The festival took place at the Quartier des Spectacles from May 9 to 12.  The festival is about learning from our immigrants and refugees and have they have become embedded in our Montreal society.  The festival combined art exhibitions, performances, conferences, testimonials and kitchen parties.  There were also very special one-to-one meetings between people called "time for soup".  While enjoying a cup of soup, you have conversations with people to learn more about them; where they are from, what brought them to Montreal and about their struggles and success stories.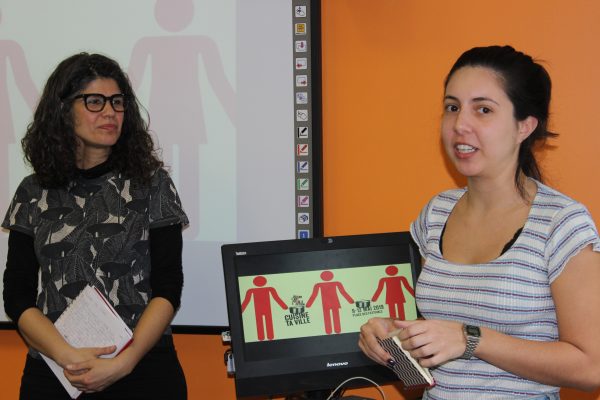 The festival was set up with "tempo" like tents to mimic what a refugee camp would look like.  The point of the festival is to appreciate how open Canada is as a country to immigrants and refugees and how they enrich our lives by sharing their culture, cuisine and traditions.
This was the 10th edition of the festival and one that EC Montreal plans to promote next year to our students.  There are so man wonderful class projects we can create around this very heartfelt and warm theme.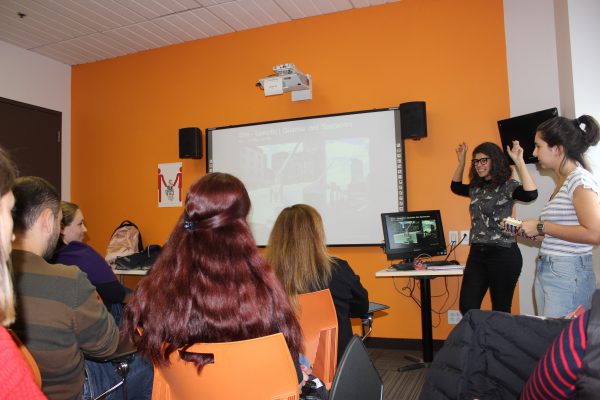 The timing is perfect with EC Montreal's fundraising efforts for the Canadian Refugee Center.  The director of the center, Abdulla, will be delivering a presentation to our students in the next coming weeks.  Several EC Montreal classes are organizing fundraising ideas to help raise as much money as possible for the center so they can continue all the wonderful work being done with the refugee population.
Cassia and Camilla were asked a few questions from the audience but they had questions for us too!  They asked Djamel and Yasser, our French teachers about their experience immigrating to Canada.  As they already were French speakers, their challenges were more about getting around and adapting to the weather.  Cassia also asked our Center Director, Elisa, with whom she identifies more with; English speakers, French speakers or immigrants.  She answered that she was born here and has had daily interactions with everyone and that is the beauty of Montreal.  She went on to say that her husband is an immigrant from Mexico and that his biggest challenge was language and the first step for most immigrants is learning the language. That language is the foundation and once you have accomplished that, the sky is the limit.  Attending classes at EC Montreal is usually the first step to an immigrant or potential immigrant's journey.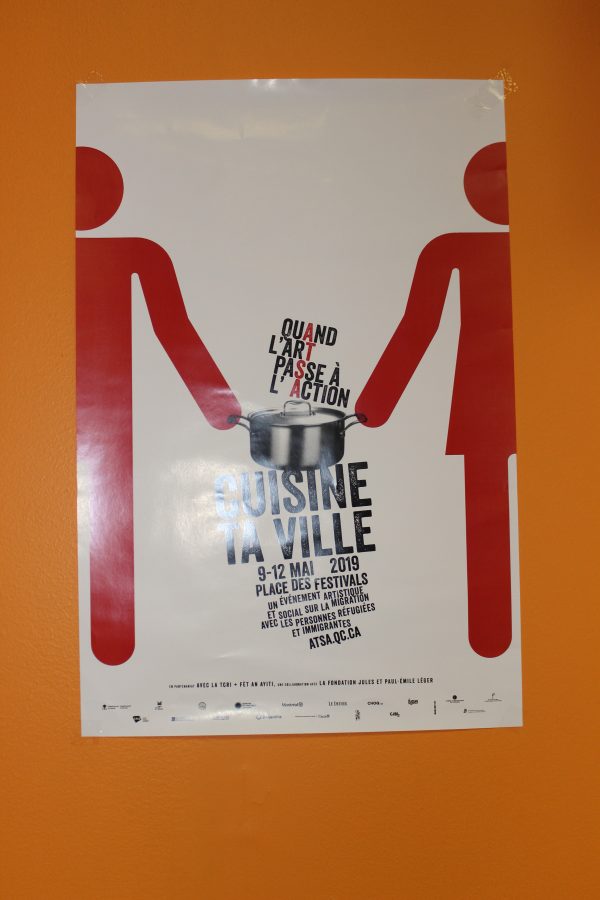 It was a wonderful presentation that all the students seemed to really enjoy.  Congratulations to Cassia and Camilla for delivering a presentation in French!  At EC Montreal, we are always encouraging our students to conquer their fears of public speaking and to share what they are most passionate about.  If you are interested in giving a presentation, please come to see us in the office and we will put you in touch with an EC teacher that will help you prepare your presentation. You will have the support of your classmates and your friends when you deliver your presentation.
Comments
comments