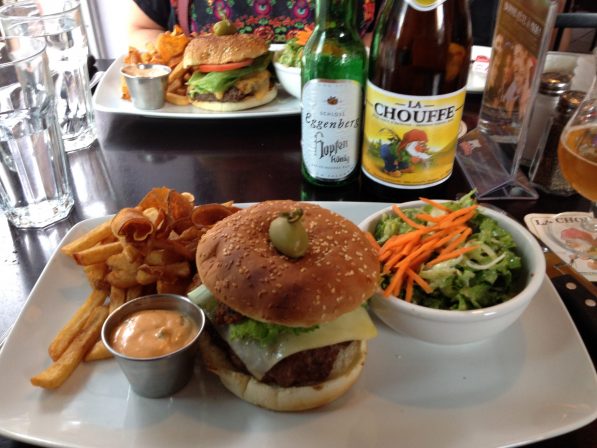 EC Montreal Gastronomy students participated in a wonderful gastronomy session this week – a beer tour!  EC Montreal has a very unique English and or French plus programme – Gastronomy!  If you are planning to study at EC Montreal, you must add the Gastronomy component to truly complete your Montreal experience!  Montreal has such an amazing vibe and has some cool elements to discover!
The tour began at the most charming food market, called Fou d'ici.  This translates to crazy from here.  Doesn't translate quite well, but if you say the name quickly enough, it sounds like Food ici – Food here!  Very clever!  The market sells cheese, meat, bread and gourmet products.  It can easily be compared to a Dean & Deluca in New York City.  The market has a few tables set up for dining.  We sat around one of the reserved tables and paired different beers with local Quebec cheeses.  We always think of pairing wine with cheese, however, beer and cheese go together quite beautifully!
We tried 3 different beers and 3 cheeses.  They unanimous favorite was the dark beer – The 3 Musketeers.  The beer has coffee and cocoa undertones.  It has quite a distinct aroma and flavor.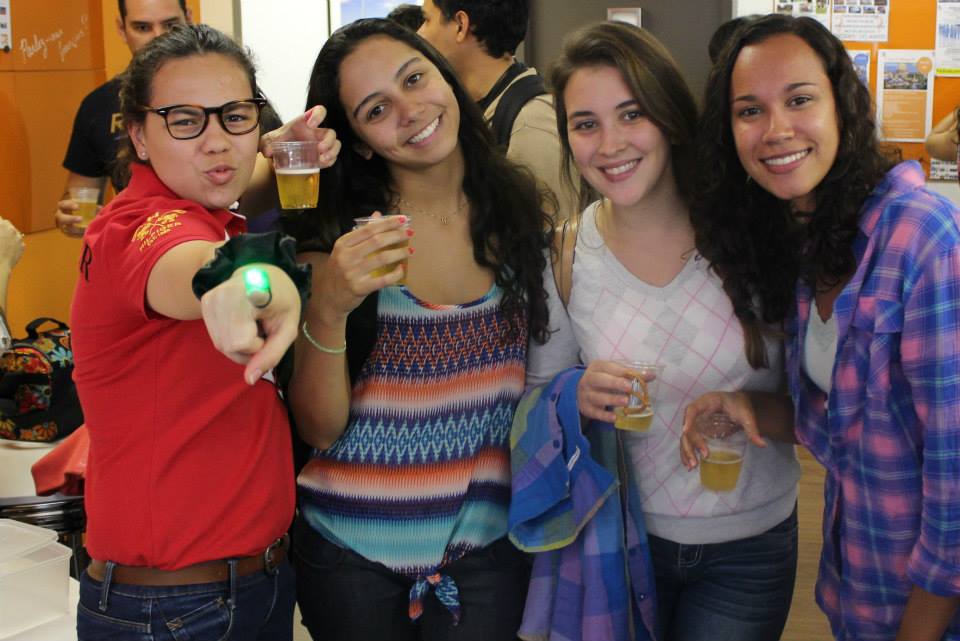 We learned the history of beer in Montreal and that the Molson family was instrumental in making the production of beer so popular and successful in Montreal.  There are over 20 microbreweries in Montreal.  The only other city in all of North America with more microbreweries is Portland, Oregon.   Another cool fact about Montreal!!
We then made our way to St. Denis and Ontario street.  During our walk, we visited the Latin District, the theater district and what was known as the old red light district.  We learned that Montreal became very popular with artists and celebrities during the 1920 prohibition.  Montreal passed a law where beer, wine and cider were allowed.  Only hard liquor was prohibited.  No other city in all of North America had such an exemption.  This meant that Montreal was the place to visit to have a good time.  We welcomed visitors from all over Canada and the USA.  Many musicians would come to perform in Montreal and all the visitors enjoyed their alcohol!
Our next stop was a pub on St-Denis street called L'Amere a Boire.  We tried a Czech and German beer brewed right there in the pub!  We paired our beer with some lovely sausage and fries!
It was lovely discovering this special part of Montreal's history.  We look forward to sharing this Gastronomy session with more of our EC Montreal Gastronomy students.
Come to learn English and French in Montreal and choose the gastronomy option!
Comments
comments