Andrea Carolina Martinez Alarcon is a student from Colombia participating in EC Montreal's English programme.  Sadly, this was her last week at EC Montreal.  She will be continuing her studies at our EC Toronto school next!
Here is what she wanted to share with everyone about her EC experience: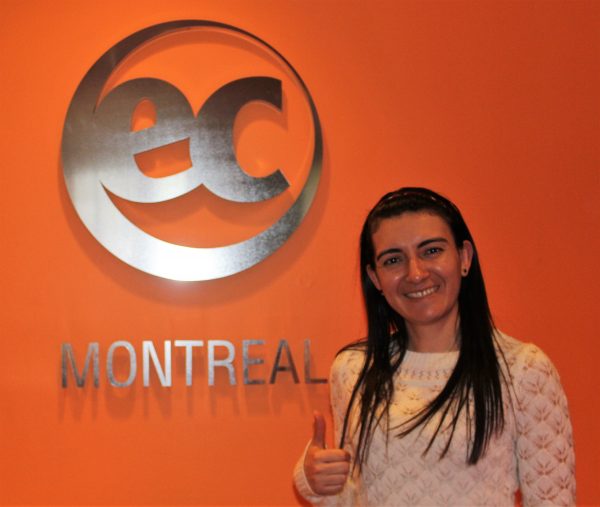 This experience was very important and good for me and my English learning.  The teachers are excellent people.  Their patient and friendly behavior help the students like me to love to learn more about English life.
I am very grateful to the EC staff because their attention and kindness are extremely important for the peace of mind of the students.  Moreover, the extra activities helped me to improve and motivate me in my English studies.  Thank you so much to Danae for her activities every Tuesday and Thursday because she is very fun and friendly.  Thank you EC Montreal.  I will continue with you from Toronto.
~ Andrea Carolina
Be sure to check out our English courses in Montreal!
Comments
comments