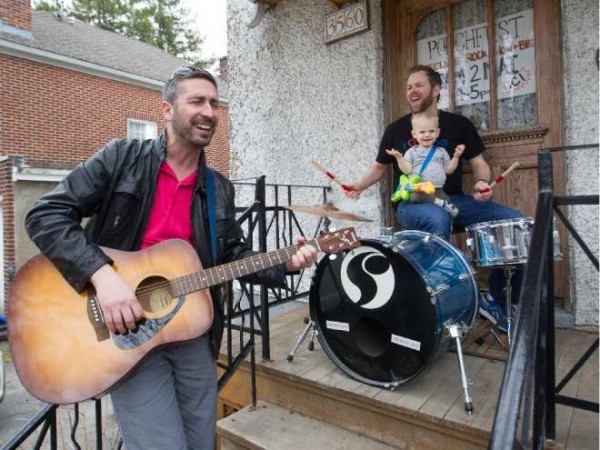 It's the long Victoria Day weekend in Canada and we are so excited to have a 3-day weekend!
There is so much happening in the city of Montreal on the long weekend.  It is the start of our spring and summer festivals.  We are happy to share ideas with our EC Montreal students on what they can do this weekend:
On Saturday, May 18 and Sunday, May 19, NDG (Notre-Dame-de-Grace) will be hosting its annual Porchfest.  On a warm spring day in NDG, you might not be surprised to hear someone strumming their guitar on their front porch, or maybe even their rooftop. Almost every street has a handful of musically inclined residents.  Porchfest gives those people—and porches—a chance to shine, and a chance for others to stop and listen without feeling shy about it!  It's a day for NDG residents and visitors to discover local musicians as they perform on neighbourhood front porches and on their front lawns.
We encourage all our EC Montreal students to discover the beautiful neighborhoods in NDG!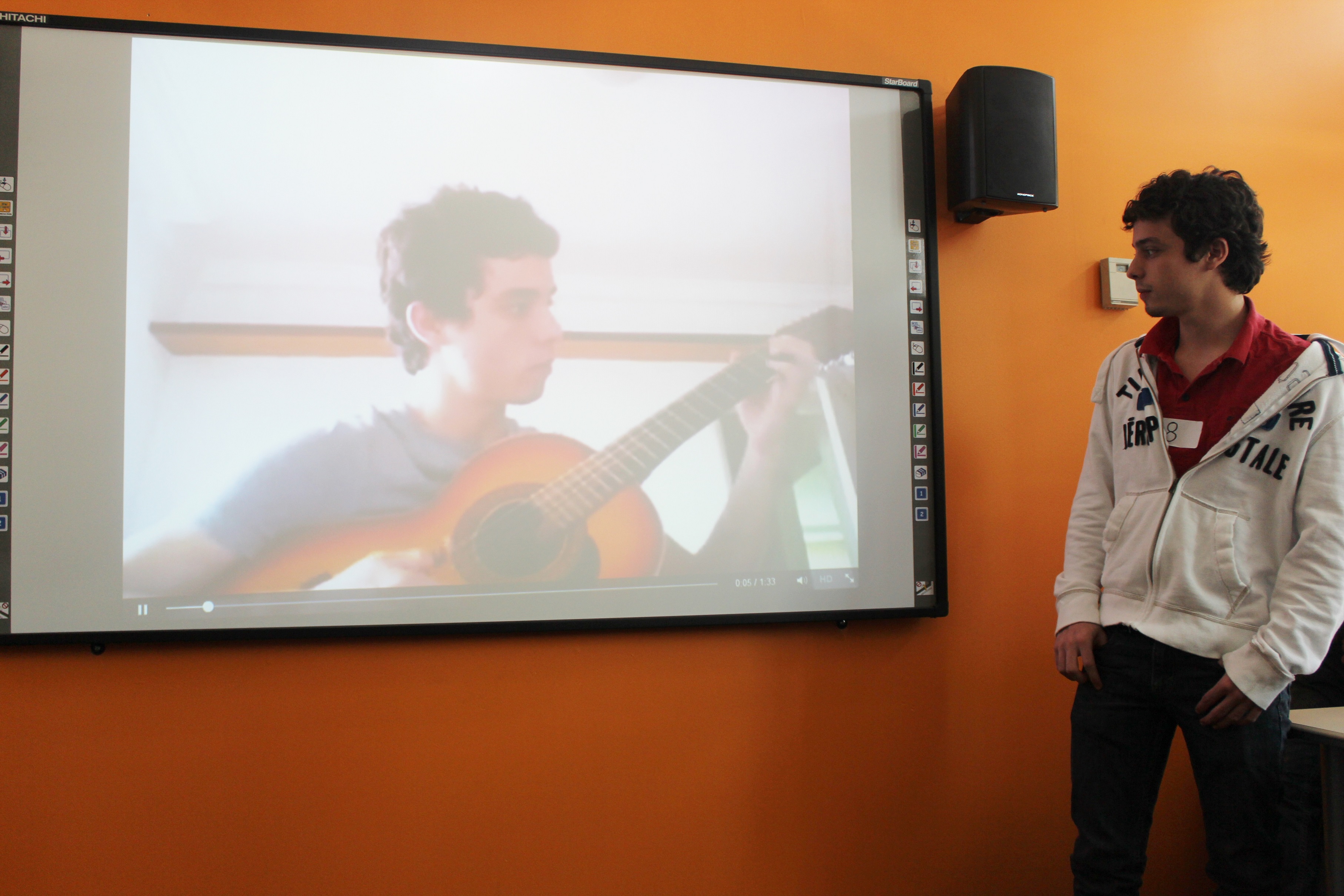 Pouzza Fest is also taking place this weekend.  It takes place close to the Quartier des Spectacles from May 17 to May 19.  Pouzza Fest is a Punk Rock music festival.  The name comes from a mash up of the words poutine and pizza.  Sounds delicious right?  Pouzza Fest is taking place at different venues all within walking distance of each other.  There will be 175 punk rock bands from all over North America.  There will be the Montreal local band; The Planet Smashers.  There will also be very popular bands from Florida, California, New York, Louisiana and other great cities.  There will be a beer garden and food trucks on site serving pizza and poutine, we imagine!
3-day passes for the festival can be purchased on line for $125 and a 1-day pass is only $60.  This is a unique festival and something we are sure our EC Montreal students will be very interested in attending.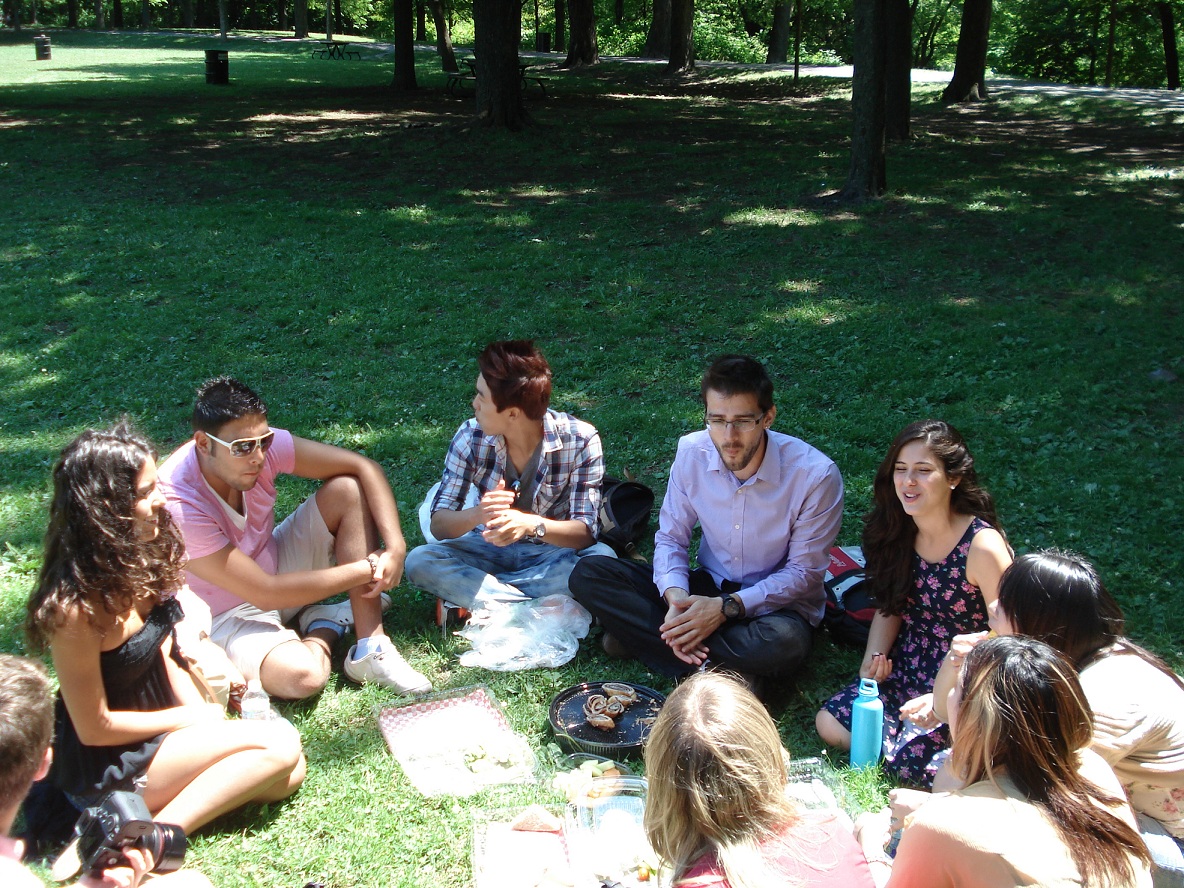 Montreal's annual Piknik Electronik Festival also starts this weekend.  It is an electronic music festival that takes place at the Parc Jean Drapeau on the island of St. Helene.  The festival runs from May 19 to September 29, every Sunday.  It is a much-anticipated festival!
Also, back again in Montreal are the Sunday Tam-Tams on Mount-Royal!  The Tam-Tams is a drum circle where all participants are encouraged to bring their drums or bongos and drum along in harmony.  It sounds a little hippish, however, it is really fun and truly showcases the bohemian side of Montreal!
EC Montreal students can also enjoy the weekend by visiting Montreal's Old Port.  There are many outdoor bars and terraces that have opened for the spring and summer season.  Students can enjoy a beautiful view of the St. Lawrence river and stroll along the streets of Old Montreal; shopping and people watching!
Whatever you choose to do in Montreal on this long Victoria Day weekend, stay safe and enjoy!
Study a new language at EC Montreal and check out all the fun activities of the city!
Comments
comments