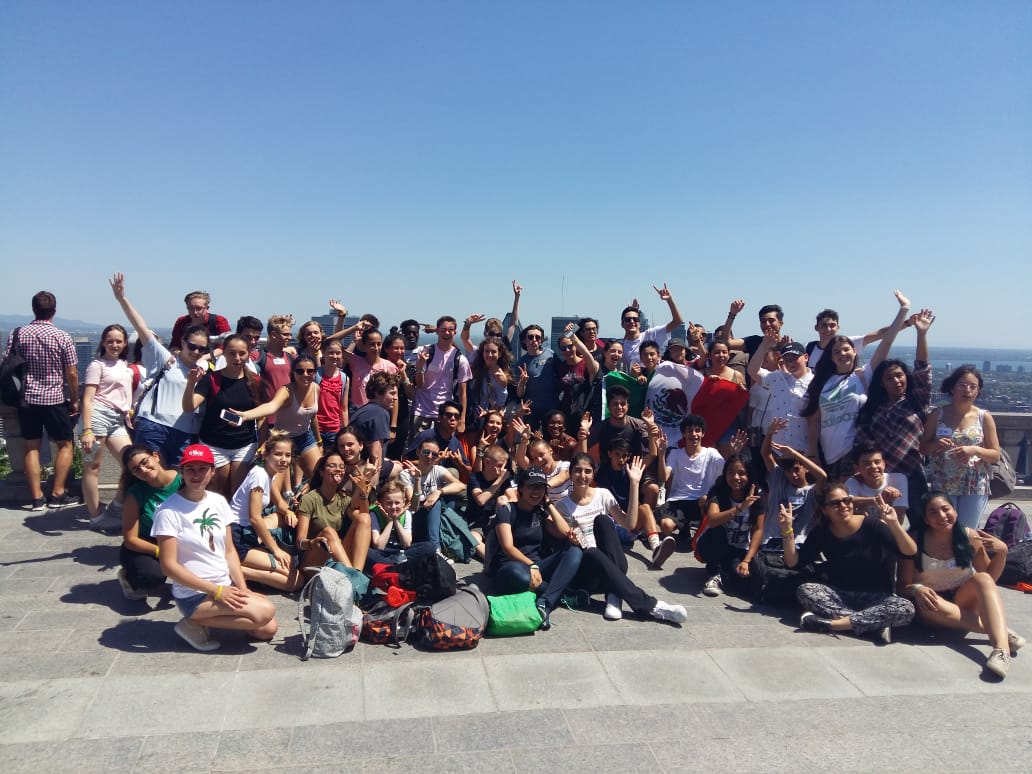 Hello Young Learners!
My name is Lera Davliatshina and I am the new Student Services Coordinator for EC Montreal's Young Learners program! Along with Taylor Lowe, the Young Learners Program Manager, I wanted to take a moment to express how excited we are for the program to start! We are currently working on preparations to make sure our Montreal Young Learners have the best summer yet!
Our preparations so far have included finalizing weekly themes, which will be involved both inside and outside the classroom through lessons and projects, as well as afternoon activities and field trips. Our themes for this year are: Create a Nation, Media, Inventions, Dining, Power, and Art! We hope to use these fun and exciting themes to help engage student language learning – whether it's English or French – and help stimulate conversation between students and their teachers, activity leaders, and Taylor and I!
We have also completed our Young Learners Activity Calendar, which has our daily afternoon activities (and weekend trips!) scheduled. We can't wait for the students to try some of our new activities available for the first time this year, such as the Apple Coding Workshop, a guided tour of Montreal's City Hall, and a visit to local TV studio MAtv. Other than that, we have some classic favorites returning, such as: Laser Tag, Kickboxing and Go-Karting! Attached is our sample Activity Calendar for July and August!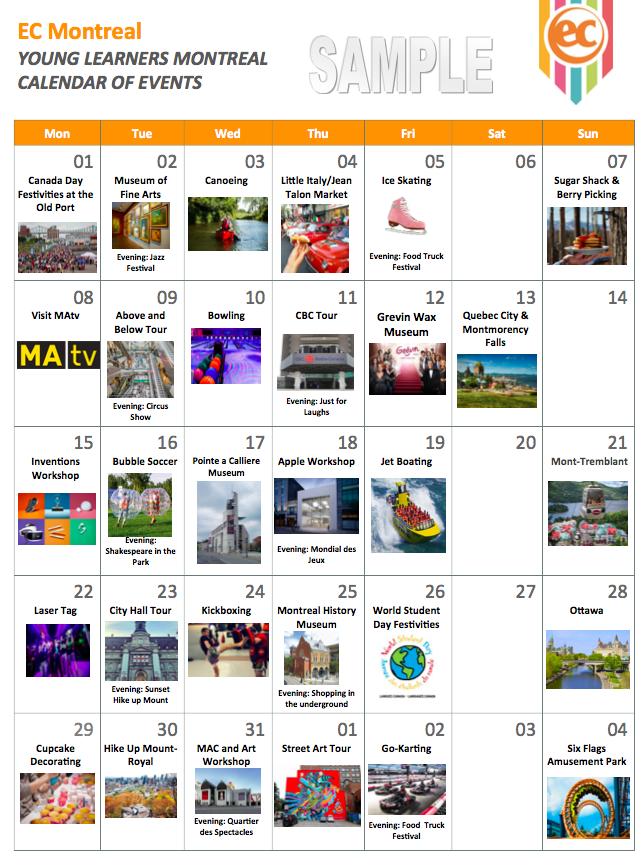 On another note, Taylor and I are feeling extremely confident in this year's EC Montreal Young Learners team. Taylor has prepared an intensive 50-hour training schedule for our team, as we believe proper training is necessary to ensure the success of any program. Our training will include valuable workshops for our staff such as: Mental Health Training, Anti-Bulling and Violence Training, Risk Mitigation, and Effective Communication with Second Language Learners, among many others.
Overall, we have been doing general program preparation, such as restocking our classrooms to contain a wide variety of fun and creative art supplies to be used for hands-on classroom learning and projects.
Every day of planning is a day closer to meeting you all! We can't wait for you to arrive and learn english and french in Montreal!
See you soon!
The EC Montreal Young Learners Team!
Comments
comments