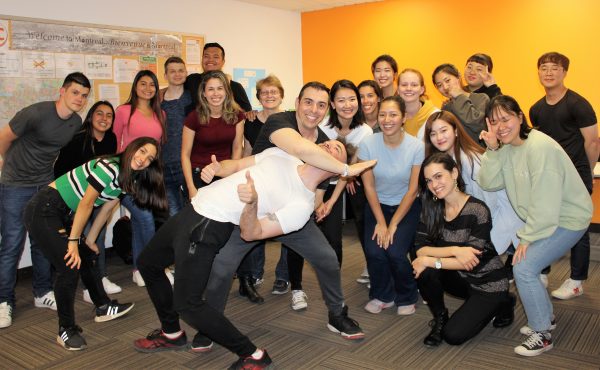 EC Montreal staff and students participated in a dynamic self-defense training session this afternoon as part of our May Health and Fitness month! This week was about learning a new skill.
We hired a professional instructor who holds a black belt in martial arts to run the class. His first lesson was if any situation arises, the best thing to do is try to run. Don't be a hero. The whole point of self-defense is learning how to get away from the attacker.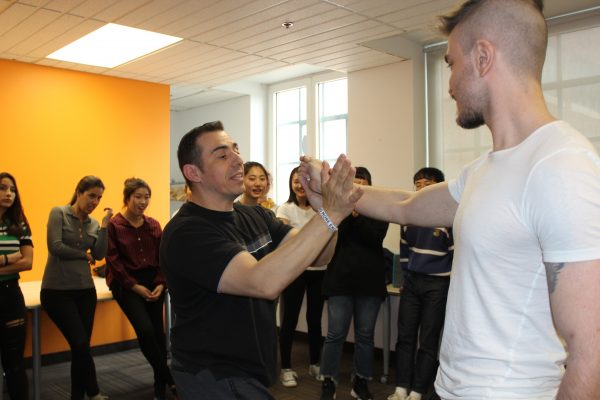 We learned that self-defense is working on the defensive and using your own body's strength to unbalance and weaken the attacker, so you can put them down and get away.
We learned several different moves including how to defend yourself against someone holding a weapon, specifically a knife, how to lock someone's arm and how to use your strength to defend yourself from an unexpected assault.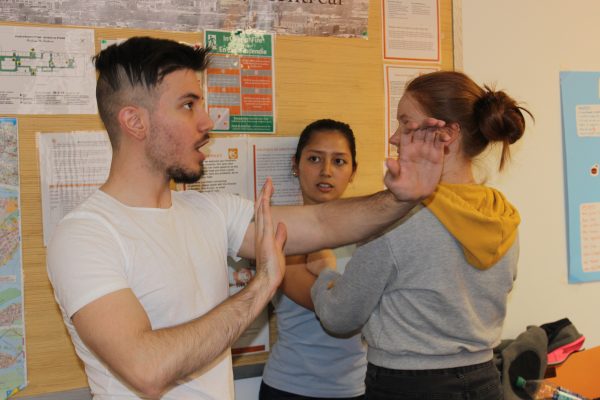 We had 18 students participating and all did such an incredible job with all the defense skills.  They had a great time learning and you can tell they felt much more confident and powerful at the end of the session.
Thank you to the wonderful EC Montreal team for organizing the lesson and for all the other healthy activities organized throughout the month of May.
That's a wrap for our health and fitness month! We look forward to June's festival season at EC Montreal!
Comments
comments