EC Montreal has been hosting a lovely couple from Brazil for the past two weeks.  Sadly, it is their last week at EC Montreal.  Here is what Jose Carlos and Maria Dulce had to say about their EC experience: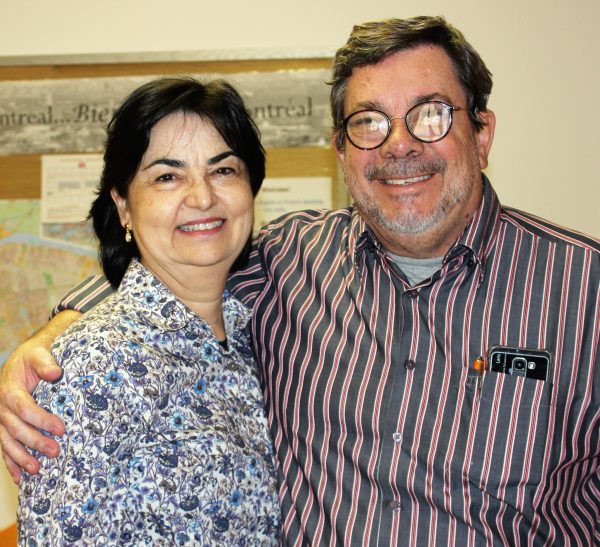 Jose Carlos
I chose Montreal to practice my French while studying English.  Considering the tiny time I spent here, I got a great improvement and learned how to learn.  My favorite activity is the class because I can't feel the time passing.  I liked most the great teachers I had.  My accommodation was very close to the school.  I will surely recommend EC Montreal.  I didn't quite make friends here I've been on my own most of the time.  I will remember the crazy changing of the weather in the day time and the huge cultural difference between here and my home country.
Maria Dulce
I chose EC Montreal because this city is a big one in the world.  I learned many things in English.  Now, I am speaking more fast and understand how to listen because the pronunciation is very much improved.  I really liked my teacher Jayson.  I will recommend EC to a friend.  I had friends from Brazil and Colombia.  I liked very much the director of the school.  She speaks very well and easy.  I will remember the friends, teachers and the joy of the students.
Study English abroad and choose Montreal!
Comments
comments