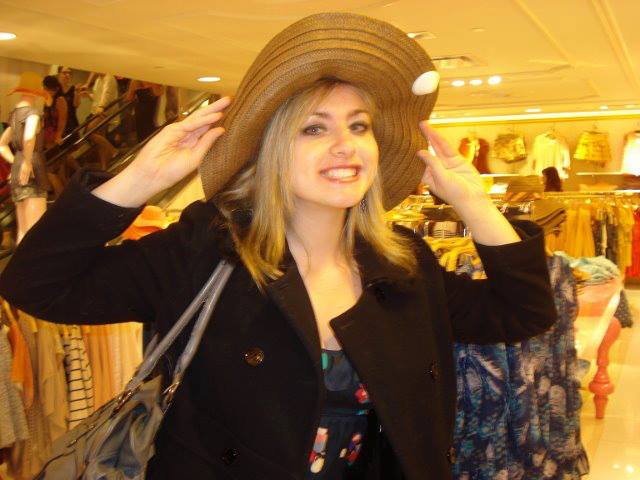 EC Montreal students are always asking us where are the best places to shop!  The cost of living in Montreal is much better than other North American cities and students are always looking for good bargains and great souvenirs to take back home.  So, I decided it would be a great idea to come up with a list of suggestions of my favorite places to shop as I am a little bit of a shopaholic!
Best Vintage Shops:
The best vintage and second hand shops can be found on Mount-Royal avenue in the East end of Montreal.  There are so many one-of-a-kind shops to find unique clothing, handbags, jewelry, records and funky figurines!
Best Souvenirs:
If you are looking for unique and beautiful souvenirs, my suggestion is to skip the touristy ones along Ste-Catherine's street and to visit some exclusive boutiques that really showcase Montreal.  One is located in Place Ville Marie, where the observatory is located.  There you can find really special Poutine themed t-shirts and other souvenirs with bagels, smoked meat and construction cones, as Montreal seems to always be undergoing construction.
The other souvenir shop is called YUL designs and is located on St. Laurent Blvd., close to Bernard street.  There you can find wonderful Montreal prints, t-shirts and other amazing finds!
Best Clothing Shops:
The best clothing shops are located right here downtown in the underground city as well as in a shopping mall located in Laval, called Carrefour Laval.  There you will find all the popular clothing shops including the designer labels.  If you are looking for designer labels but you are on a budget, try places like Winners and Marshall's and pay discounted rates for high end merchandise.
Best Cosmetics:
You can find cosmetics pretty much everywhere, including pharmacies and Dollaramas, however, my favorite place to buy make-up is Sephora.  The closest one to EC Montreal is located in the Eaton Center.  There you will find great variety, superior quality and at reasonable prices.
Best Specialty Foods:
If you want to take back some food souvenirs for your friends and families, you can pick up something special at Juliette et Chocolat, Laura Secord, Reuben's smoked meat, Schwartz's and St. Viateur Bagels in the Mile End.
Well, there you have it, now all you need is a loaded credit card to do all your shopping and maybe pick up an extra suitcase because you are going to need it!
Comments
comments