Every week, EC Montreal meets with its departing students to get feedback on their overall EC experience.  We want to know how they felt studying in our school and how they felt about their decision in choosing Montreal as a destination to learn English or French.
This feedback is essential in improving our services and delivering excellent quality in all service areas.
This week we met with students from Korea, Congo, Mexico and Colombia.  This is what they had to say about their EC experience: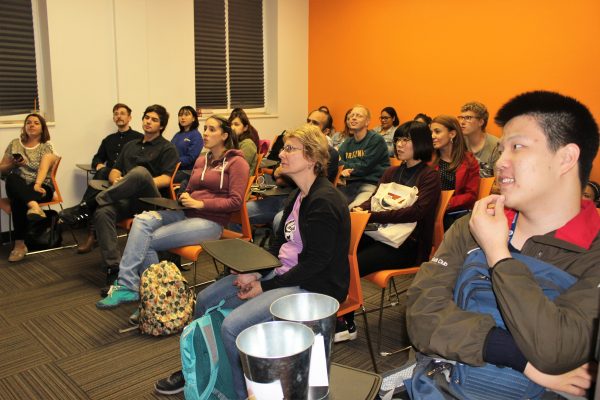 Jihye from Korea
I met great friends from various countries.  All the teachers and students are friendly and they helped me to speak well.  I had a great time here and I feel my English has improved.  If you want to try a new challenge, come to EC!
David from Congo
It was interesting to be able to learn with other people coming from other countries.  At the beginning a little difficult but I got used to it quickly and well.  There is a good atmosphere at EC.
Lorena from Mexico
I chose this destination because I could practice English and French at the same time.  I have learnt more worlds in both languages as well as speaking more fluently in French.  I think I have improved but I think that I could improve much more if I stay at least 3 months.  I liked all the activities at EC but I think that my favorite one was the introductory activity because I could know Montreal more, as well as some people from here.  I also think that the lessons are really good because we learn languages and other cultures too, so it is like an advantage.
Marwin from Colombia
I think EC Montreal is a good school but some classes and teaching methodologies could be improved because there are some classes that are very dynamic and others that are boring.  My homestay was great.  The whole family was very friendly and attentive.
Study & Learn English in Montreal Canada and improve your English.
Comments
comments