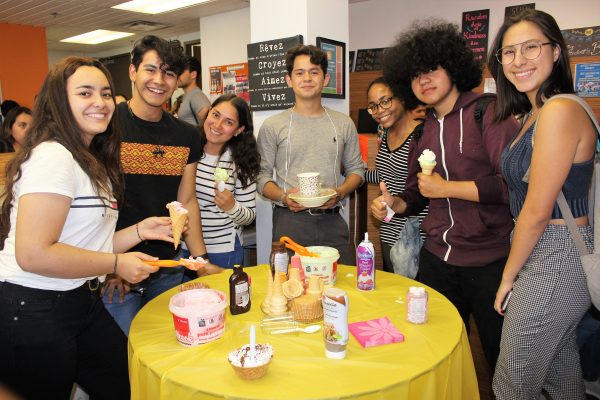 Yesterday, EC Montreal held its annual ice cream day!  Every year in June, we make sure to include an ice cream day to welcome the summer season and to give our students a cool, sweet treat!  Anyone who has visited Montreal in the summertime knows that this city gets extremely hot and humid!  Montreal is an island.  We are surrounded by the St. Lawrence river on one side and the rivière de prairies on the other.  As we are also close to many woods and forests, this too contributes to the tropical-like weather.
We are lucky at EC Montreal that we have a few things to really help us with our hot weather.  Most buildings are equipped with central air conditioning.  We feel nice and cool indoors.  We also have an underground city with 32 kilometers of tunnels and passage ways connected to the metro system and connected to 73 buildings in the downtown area.  If you don't want to be exposed to the heat, you can use these passage ways to get around the city.  We also have over one thousand parks on the island of Montreal and most parks have public swimming pools and water fountains.  The pools are very well-maintained, are clean and safe.  The public is encouraged to use these city services to stay cool during our heat waves.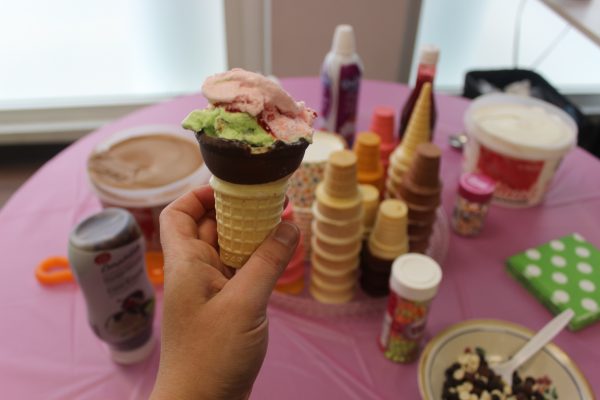 At EC Montreal, we always strive to make our students comfortable and happy.  What makes people happier than ice cream?!  We set up each table in the student lounge with ice cream tubs, different kinds of cones and fun toppings!  The lounge looked so colorful and inviting!
When the 3 p.m. bell rang and the students come out of the classes, one by one, they broke into a smile from ear to ear!  The first thing they did was take pictures of the beautiful tables!  They then dove right in and created their ice cream treats!  They mixed ice cream flavors and toppings and enjoyed their frozen dessert!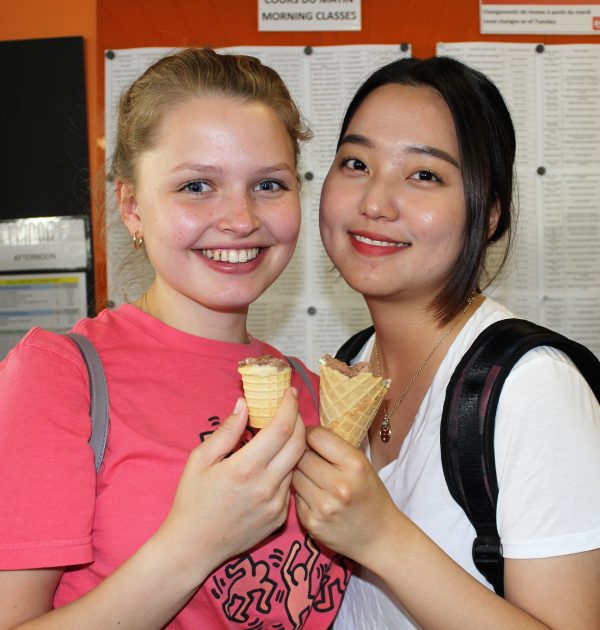 It is so nice to see our students hanging out in the lounge making friends, practicing their language skills and having a great time!  We are helping our students create lifelong friends and memories at EC Montreal!
Come and take General English Courses in Montreal Canada and have some fun!
Comments
comments