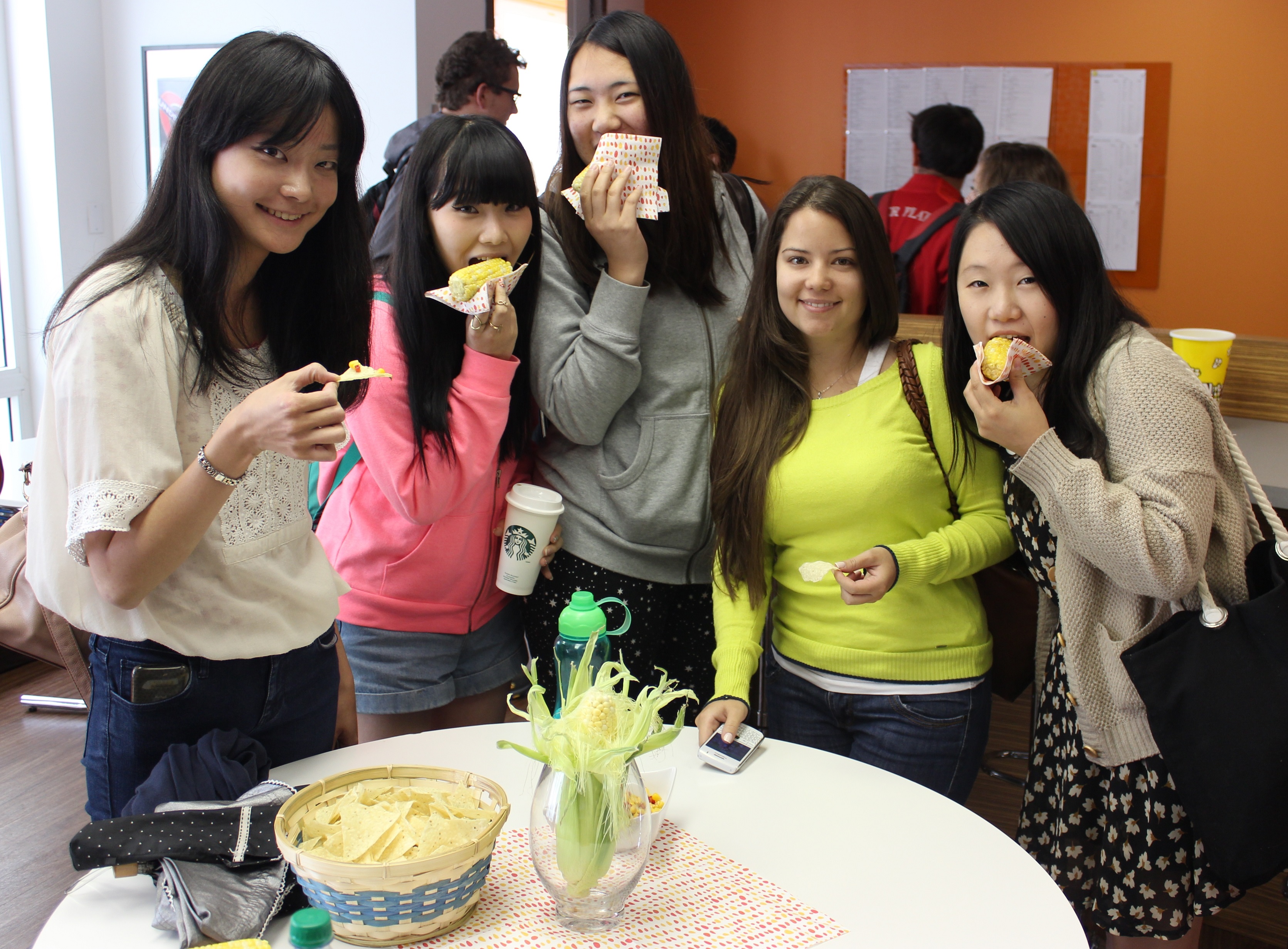 We are half-way through the month of July already!  Time flies when you are having fun!  We are already looking forward to our August calendar of events!  We have a jam packed activities calendar ready for our students!
Every Wednesday, EC Montreal gives our students a taste of Montreal, either through local flavours or introducing them to our city festivals and culture.
August is corn season in the province of Quebec.  We have many farms located close to our city center.  Quebec corn is different from any other corn you have tasted!  It has white kernels and is sweeter than you are probably used to.  We will be offering our students a taste of corn with our annual corn festival!  We will serve our students warm corn on the Cobb right off the grill!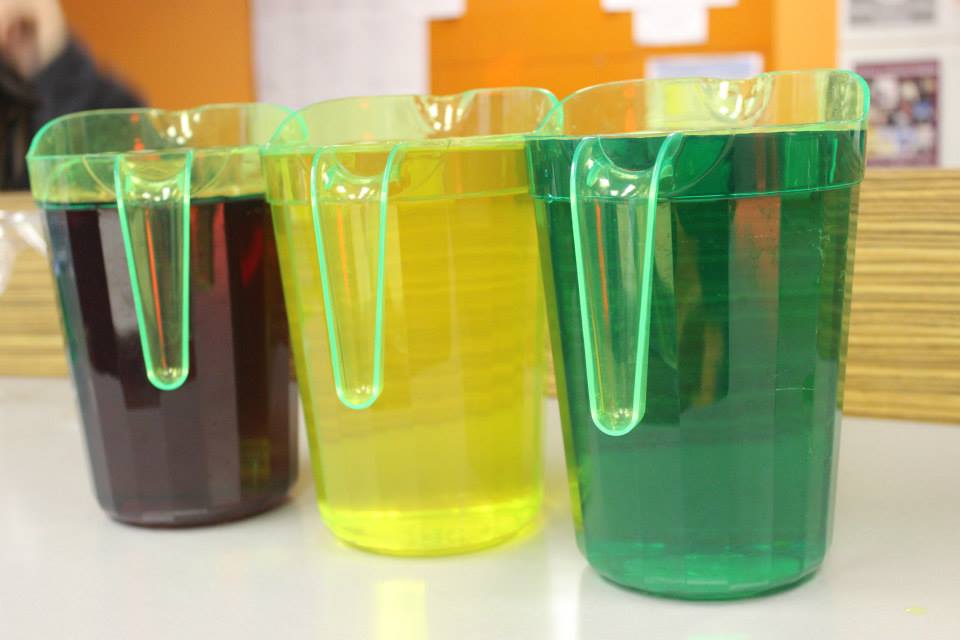 We will also have a frozen treat day as well as a traffic light party!  Our annual traffic light party is a perfect ice breaker activity.  Students are given the choice of three different coloured drinks; red, yellow or green.  If they choose the red drink it means they are taken, so you better stop!  if you choose the yellow drink, it means, "it's complicated".  I may not be with Mr. Right but I am with Mr. right now!  The yellow drink always provokes the most interesting conversations.  Everyone is curious to know why it is so very complicated!  If you choose the green drink it means you are single and looking.  It gives the message that you are available!  This is when love connections happen at EC Montreal!  It is such a simple activity but is always so much fun.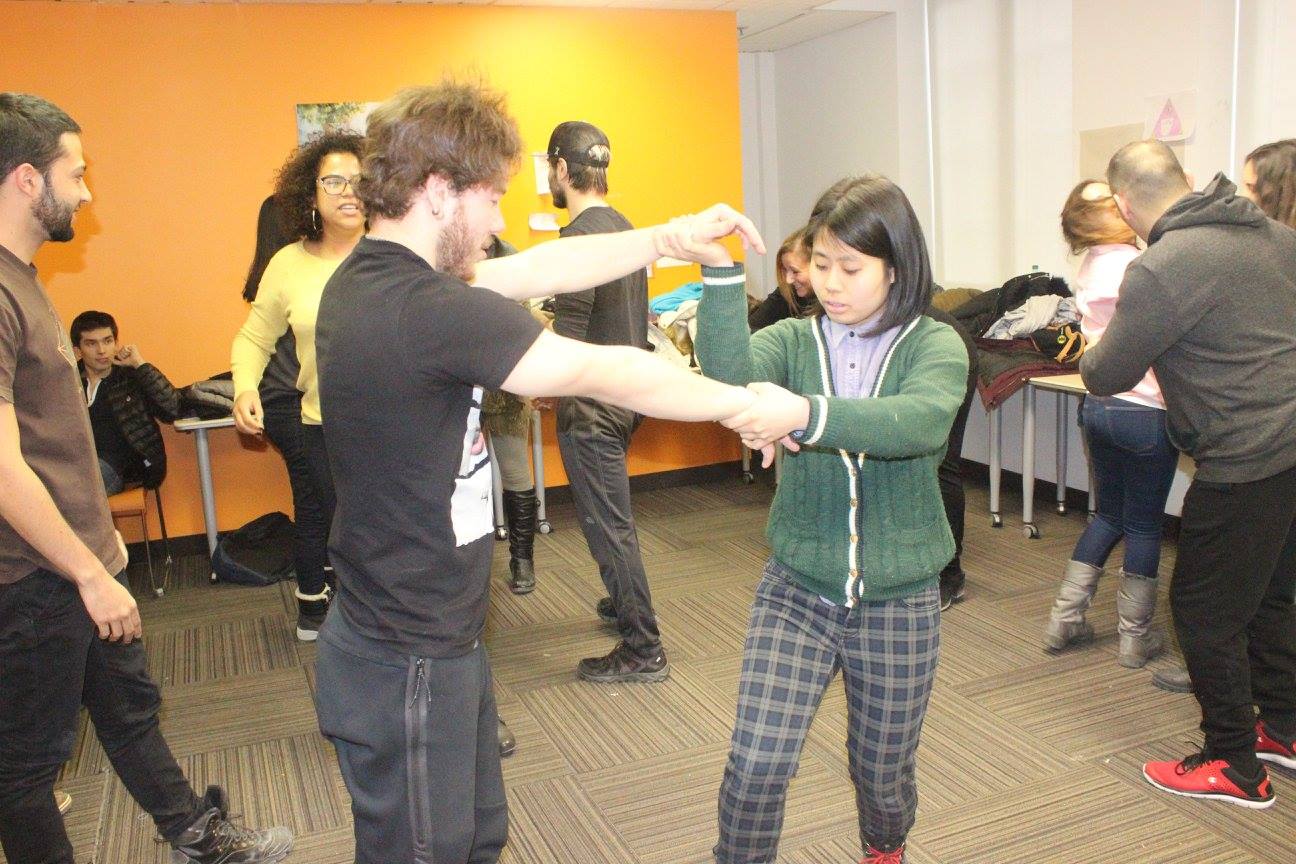 Finally, we will offer a self-defence class as one of our Wednesday complimentary activities.  We will have a professional trainer and black belt to lead a session on defence training.  This is a very popular activity and always a blast!
The cultural activities will include neighborhood tours, bowling, karaoke and other summer in Montreal events!
What an eventful and delightful month we look forward to!! EC Montreal is about having fun and learning English and French in Montreal
Comments
comments