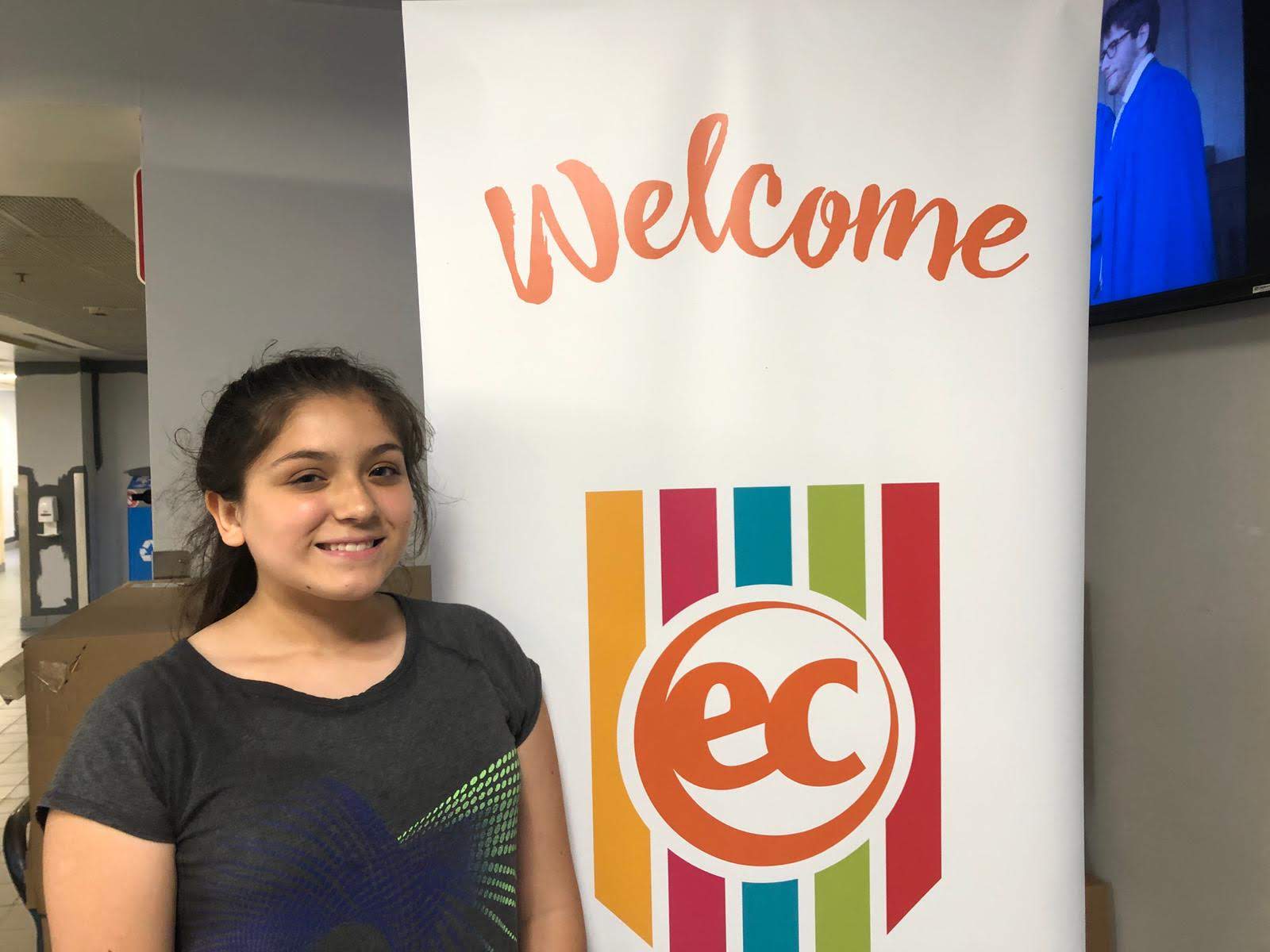 Jimena Cabral, 14-years-old, came to EC Montreal Young Learners to improve her English. As she prepares to depart our centre, here's a little something she wanted to share:
"All my life I wanted to come to Canada. Now when I had the experience, I can say that it is one of my favourite countries. I learned a lot of things here. And also I had a lot of fun with friends. I think my favourite activity was bowling, because I played with my friends and I had a lot of fun. My new friends are from Mexico, Russia, Italy and Spain. This was a really magical experience that I would recommend".
We are sad to see Jimena go but happy we had the opportunity of meeting her!
Come join the fun and learn English or French at EC Montreal!
Comments
comments