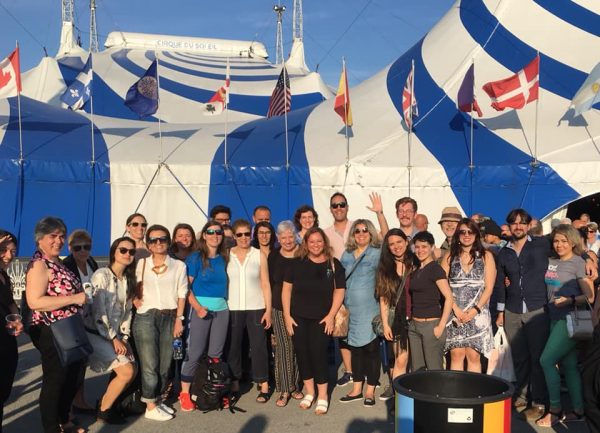 Last Friday, EC Montreal took part in a magical experience.  We attended Cirque du Soleil's Alegria show.  This special occasion was an EC team building activity.  It was a gesture to thank our team of staff and teachers for everything they do at EC and for giving our students a wonderful language experience.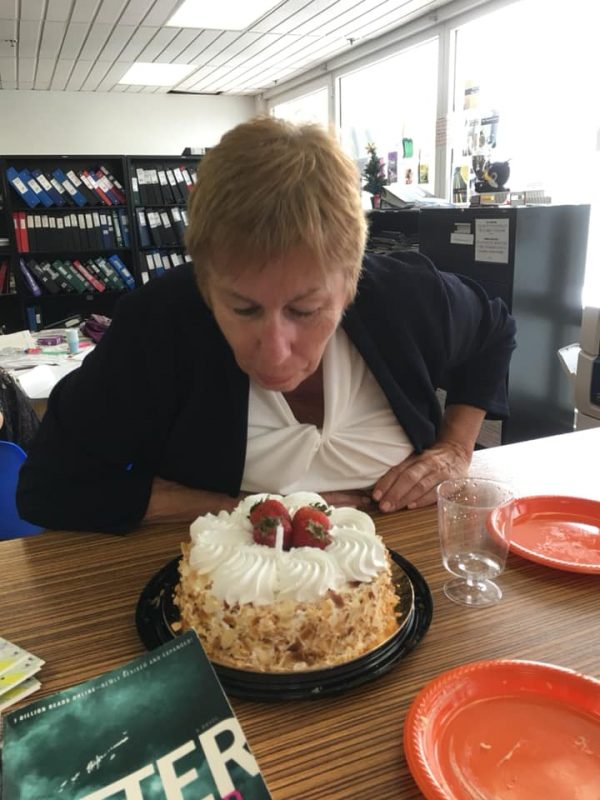 Before the show we set up the staff room with some festive refreshments; cheese platters, dips, veggies, charcuterie, tortilla chips and sandwiches.  We had wine and beer to really celebrate the team!  We also took the time to celebrate our Homestay recruiter, Valerie's Birthday!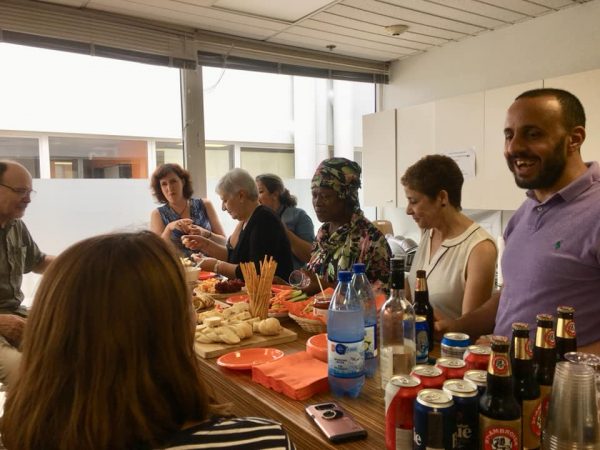 After our get-together, we head out to the Old Port of Montreal.  We could see the circus tent in the distance and every step we took towards the venue we our anticipation grew stronger.  We were all so excited for the show!  For most of our team, it was their very first Cirque du Soleil show.
We got through the entrance and made our way to our seats.  The venue is small and intimate, and you truly feel like you are part of the show.
The show is made up of many different acts from swings, spheres, fire twirling, acrobatics, comedy and gymnastics.  All the acts are set to live musical performances.  The two female singers were spectacular!  When the belted out the theme song "Alegria" it was pure magic. It gave us goosebumps!  The musicians were exceptional, especially the drummer.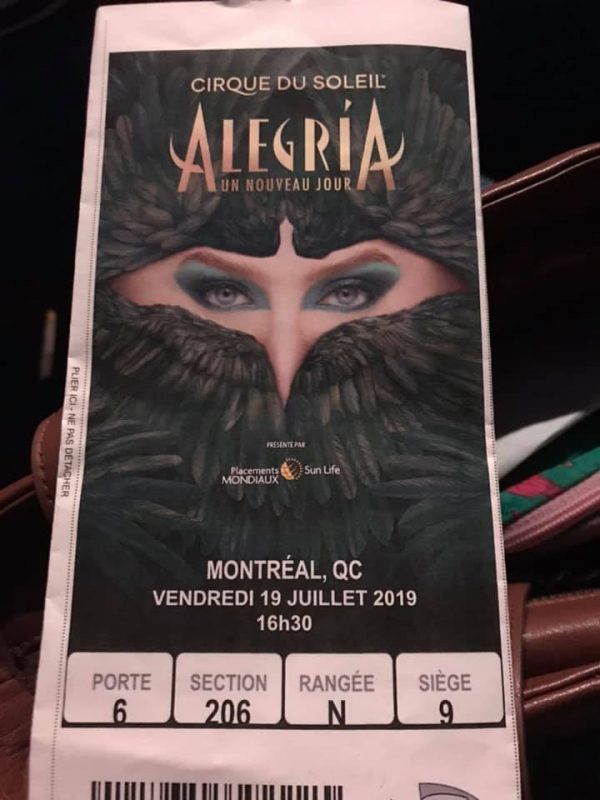 My favourite act was the acrobatic swings with no wires.  The two performers glided through the air so smoothly and in synchronicity.  They looked at each other throughout the performance so intensely and with so much love.  The image of this performance will remain in my heart forever.
The Cirque du Soleil venue offers a full bar service and many refreshments stands.  At intermission you could enjoy a drink and snacks like popcorn, nachos, cotton candy and hotdogs.  There is also a gift shop where you can buy a variety of souvenirs.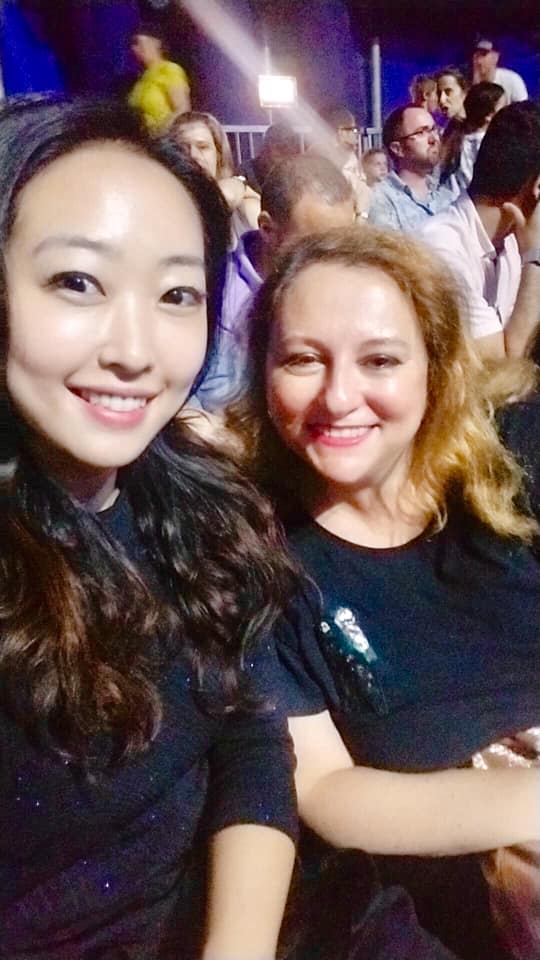 The performers received a standing ovation at the end of the show!  You can hear the audience members singing "Alegria" as they made their way out of the venue.
The EC Montreal team met outside the tent for a memorable group photo!  Everyone was so impressed with the show.  It was a magical way to start the weekend!  It was lovely spending time with our colleagues outside of work.
This is the last week to catch a Cirque du Soleil show in Montreal.  Get your tickets while you still can!  The show moves its tent to Toronto next!
Come and take our courses of English in Montreal and experience this fun city!
Comments
comments