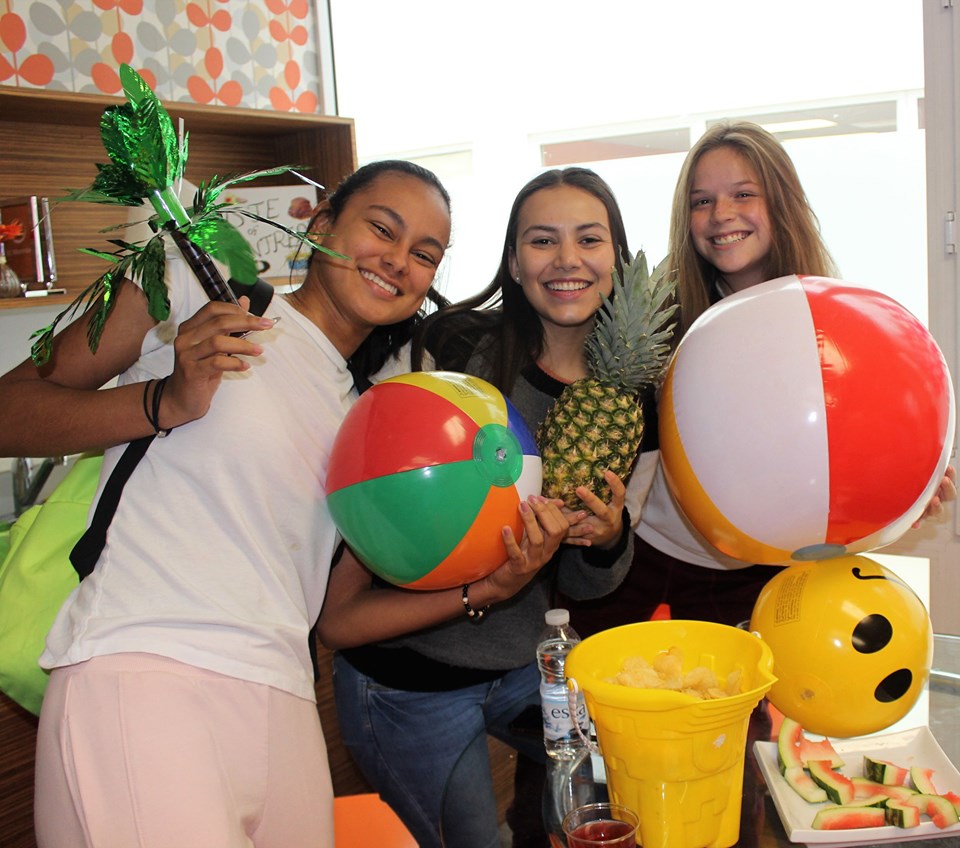 Last Wednesday, July 17, EC Montreal held a beach day activity for our students.  This activity was part of EC Montreal's weekly complimentary activities.  With these activities we encourage our students to hang out at the school, to socialise, to practice their language skills and most importantly to have fun!  There is no better way to learn a language than to have fun!  The more active our students are the better their experience and the more exposure they have to the language. It makes us so happy to see our students making friends, sharing jokes and laughs all while improving their language skills.  They are practising their skills without even knowing it!  That's the very best way to learn a language!
Through these activities we aim to give our students a taste of Montreal.  If there is a festival happening in the city, for example, we put on our own version of the festival at the school and give our students information on the festival taking place in the city.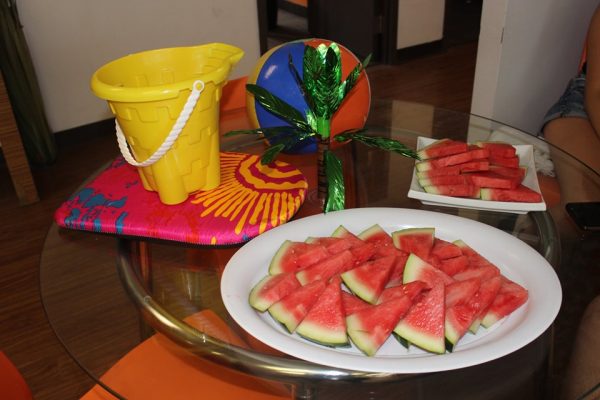 As it is summer in Montreal, we wanted to bring the beach inside!  We created a beach setting with beach toys, festive music and picnic snacks.  Each table had beach pails filled to the rim with potato chips, platters of watermelon and pineapple.  We had a large dispenser with fruit punch at the counter for students to serve themselves. We used this opportunity to inform our students of all the beaches around the city of Montreal that students can enjoy.  There is the Clock Tower beach at the Old Port, the Verdun beach and the Beach Club right outside Montreal in the Laurentian Mountains.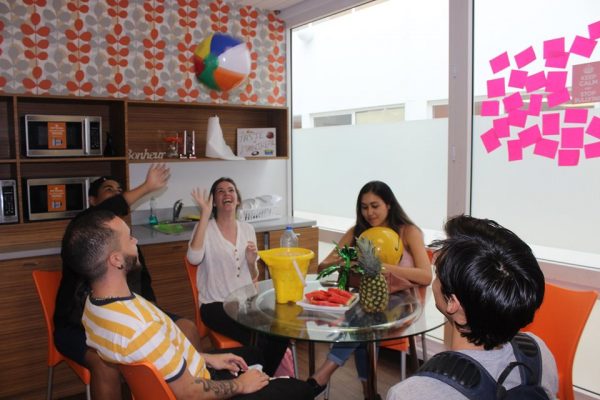 It felt like a real day at the beach.  The only thing missing was the sand!  The students were very playful throwing the beach balls around and having the best time.
We look forward to our Christmas in July activity next week!  Santa is coming to town with lots of treats for everyone.  He knows if you've been good or bad so be good for goodness sake!
Join us at EC Montreal to be part of the summer fun!
Comments
comments