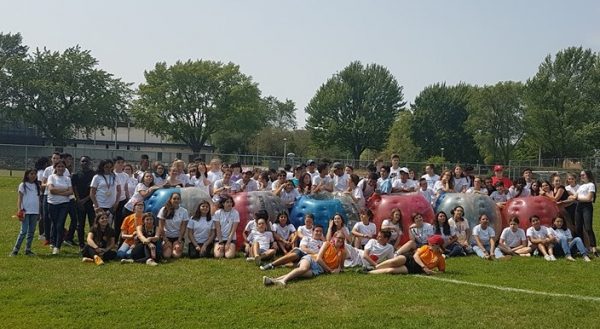 Yesterday was Languages Canada's World Student Day!  EC Montreal's Young Learners programme made sure to celebrate the special day thanking our international students for choosing Canada and choosing Montreal as a destination to learn English or French.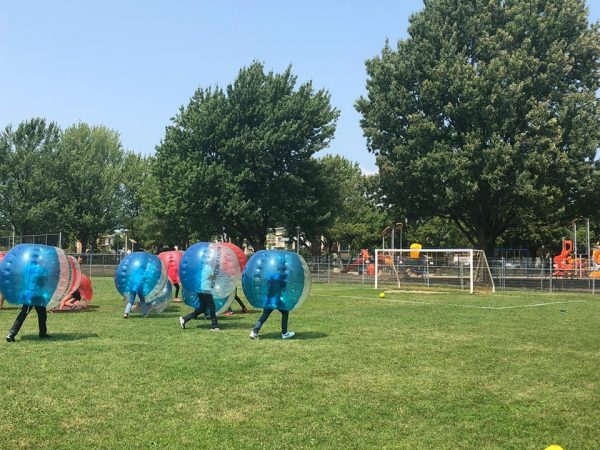 We went to the St. Donat park in the east end of Montreal for a full afternoon of festivities.  We had a bubble soccer tournament, tug of war, a giant connect four game, jenga and other games.  We also had a face painting station set up and a photo booth.  We served pizza, chips and a very Canadian sweet treat; timbits from Tim Hortons.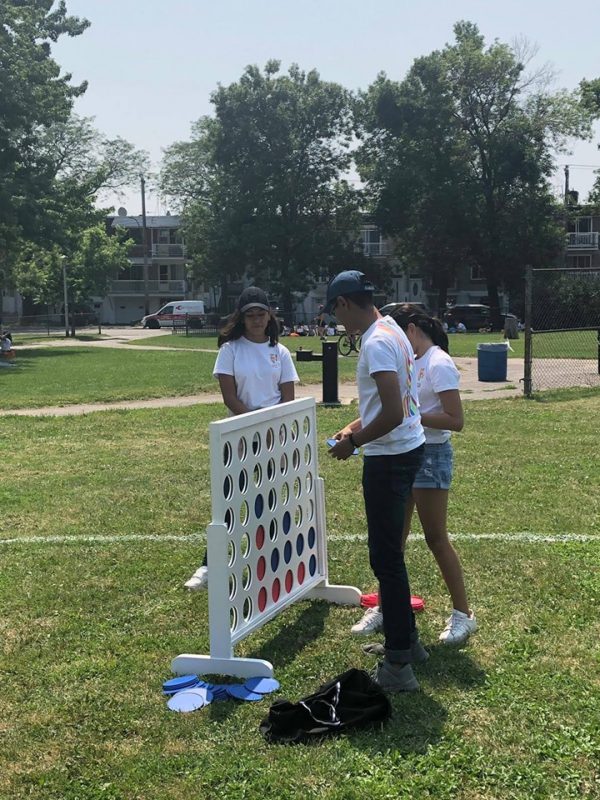 We had close to one hundred students in the Young Learners programme last week and were glad it was our biggest week at EC to celebrate this very special day!  It is a day when we thank our students for choosing their language adventure in Canada.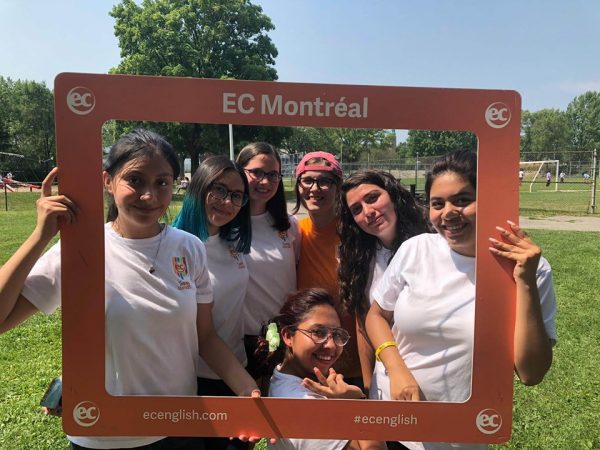 EC Montreal is a proud member of Languages Canada.  They ensure that we offer quality care in all service areas.  They also ensure that we have qualified staff and offer our students a fun, safe and engaging learning environment.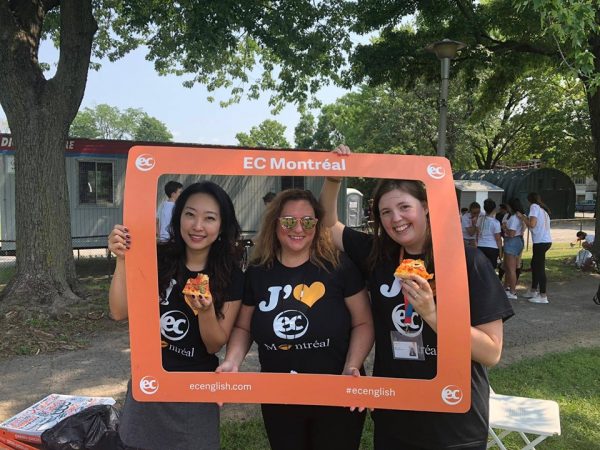 Below is the official message to our international students from Languages Canada:
On behalf of all members and staff of Languages Canada, I would like to welcome you to this, our sixth annual World Student Day.
World Student Day is coordinated by Languages Canada – the national association representing over 210 accredited English and French programs across the country, with over 150,000 students, most of them international students.
This is an event that celebrates you – our students. It is our way of saying "thank you, for choosing Canada; for choosing Toronto and for choosing the program in which you are currently enrolled." World Student Day is also our way of saying "welcome" to newly arrived language students.
Learning a language is such an important step in expanding your horizons, in opening the doors to your educational and professional paths, and in building relationships throughout your life.
There are fourteen World Student Day celebrations taking place simultaneously across Canada today, from coast-to-coast, bringing together over 8,000 international language students from all over the world!
As you enjoy today's celebration, I encourage you to get to know some new people; to introduce yourself to other international students. You will quickly realize that youth from all over the world choose Canada as their destination for learning English and French – Japan, Brazil, China, Korea, Mexico, Vietnam, Saudi Arabia, Turkey, Colombia… just to name a few. You all chose to study in Canada because of this country's history of multiculturalism, respect and acceptance of others. Looking around here today, I see more than just fun and games; I see a gathering of young people who are investing in their own future by acquiring valuable language education, but also investing in the future peace and prosperity of our planet by seeking to gain better understanding of other countries, and building bridges across cultural divides.
I encourage you to take full advantage of your time here in Canada! Keep making friends. Get to know your homestay families – your home away from home. Travel within Canada, if you can; it is a big place! And of course, study hard!
Many people in Canada support your journey, including program directors, school staff, recruiters, teachers, the staff at Languages Canada, Canadian government officials, and your homestay families.
We all wish you success in your language program, and a wonderful time during your stay here in Canada. We hope that your experience learning language in Canada will inspire you to stay for further study, at a language school, college or university, or to return at a later time to study, work and live. Check out our Montreal English classes and meet new students from all over the world!
Comments
comments