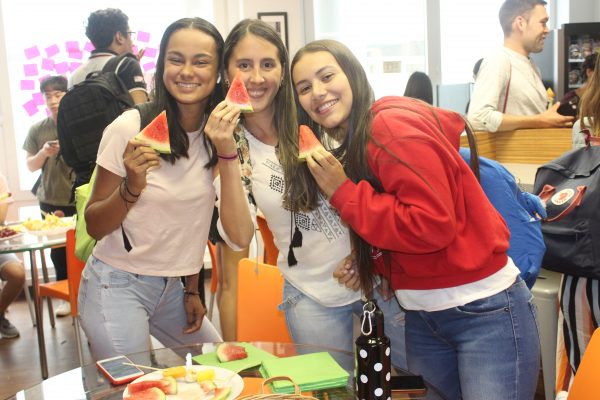 EC Montreal holds a complimentary activity for students every Wednesday.  We like our students to hang out after class enjoying each other's company while practicing their English and French skills.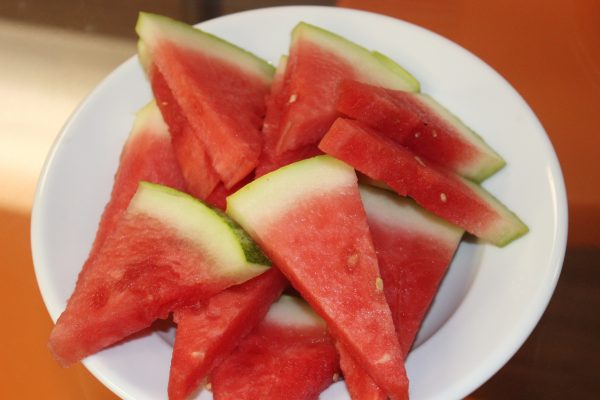 Planning these activities are always so much fun!  We can't wait to see how our students will react after their class.  Today's activity was called "Fruit Bar".  We had platters of fruit on each table.  We made fruit skewers with melons, pineapples, strawberries and bananas.  We also had platters of watermelon, grapes, oranges, plums, applies, peaches, and bananas.  The students were so excited to get a taste of the sweet treats.  All the platters were emptied in 7 minutes!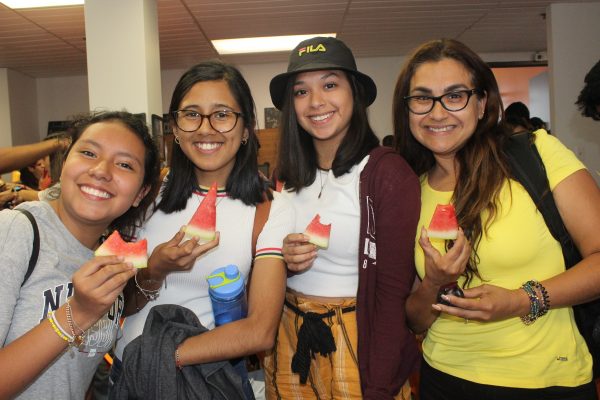 We got some beautiful pictures of smiling, happy EC students enjoying the summer activity!
There are so many fruit markets to enjoy in Montreal! You can find any kind of fruit you are looking for.  Some of the more popular markets are the Jean Talon Market, the Atwater Market and the markets on Mount-Royal street and Cote-des-Neiges.  Most of the fruit vendors give out free samples so you can get a taste of their local produce.  This time of year it is peach, plum and berry season in Quebec and Ontario.  Later in August, it is grape and corn season.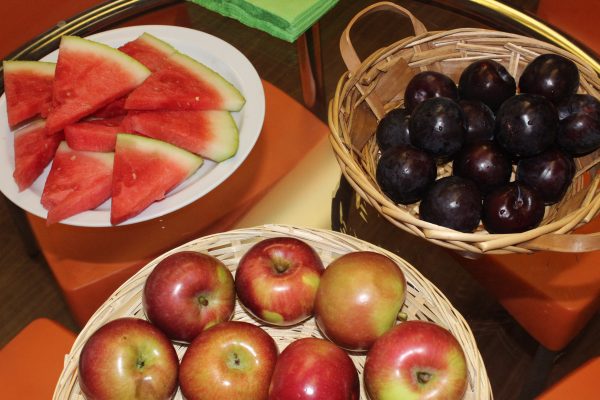 Come September, the fruits you will see everywhere are applies and pears.  EC Montreal usually hosts an apple festival every September.  In addition, we include an apple picking activity to the Laurentian's tour outing so our students have a chance to visit the countryside and a local orchard.  They are always so surprised to see how many fruits and vegetables our local farmers produce.  Quebec is a very vast province and we are blessed with so many natural resources.  If you are a nature lover and into health; Montreal is an excellent destination for you to choose!
Check out our ESL School Montreal to improve your English!
Comments
comments